The 2017 Laureate Global Fellows Prove Young Leaders as Potent Force for Change
Read All Posts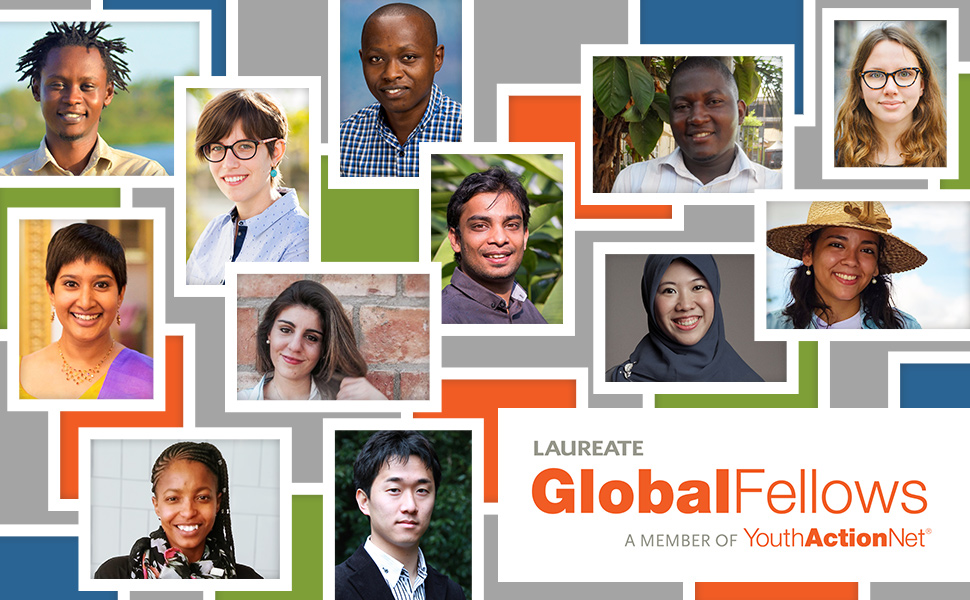 Creating a more just, equitable, and sustainable world requires shifting human values and behaviors over the long-term. The 2017 Laureate Global Fellows are doing just that, all while pioneering innovative solutions to urgent social and environmental challenges today.
In Peru, for example, Ivonne Bocanegra has fostered an environmental ethic among thousands of citizens in the Amazon region through a range of creative campaigns, in-school workshops, and events. In India, Binayak Acharya is rethinking preschool education by empowering women entrepreneurs to drive technology-based learning at less than US$1 a month per child.
Ivonne and Binayak are among 20 young social entrepreneurs, ages 18 to 29, to be selected as 2017 Laureate Global Fellows. The fellowship is the result of a partnership between Laureate International Universities and the International Youth Foundation through its YouthActionNet® initiative. During the yearlong experience, fellows will benefit from advanced leadership training, advocacy, and networking opportunities.
"We applaud the 2017 fellows for their tireless efforts to bridge divides, engage citizens as problem-solvers, and create more inclusive communities," said IYF Chief Executive Officer Bill Reese. "In the face of a rapidly changing world, these young founders and CEOs offer practical, scalable solutions for building a more sustainable future."
"Congratulations to the 2017 Laureate Global Fellows, who are a potent force for good in a world in need of entrepreneurial thinkers and passionate leaders," said Douglas L. Becker, Founder, Chairman, and CEO of Laureate, the largest network of higher education institutions in the world. "YouthActionNet was created with the belief that youth are uniquely equipped to develop innovative solutions and that an investment in their ideas will pay dividends for generations to come."
This year's Laureate Global Fellows join YouthActionNet's growing community of 1,500 young change-makers in 90-plus countries. Fellows receive support through a global network of national and regional youth leadership institutes, with 15 established on Laureate campuses. 
The 2017 fellows represent 17 countries and employ a range of innovative strategies in their work, including the use of assistive technology to enable individuals with disabilities in Australia to achieve greater independence, the introduction of solar-powered refrigeration units to reduce crop waste in Kenya, and the training of architecture students to implement participatory design solutions to community challenges in Lebanon.
From October 3 to 9, the 20 fellows will participate in an in-depth training workshop in Spain and share their innovative approaches with corporate, civic, and public sector leaders at a special event held on the campus of Universidad Europea.
Visit the YouthActionNet website for descriptions of all 2017 Laureate Global Fellows and their ventures.
Tags
2017 laureate global fellows
laureate global fellows
laureate
youth-led social change
young leaders