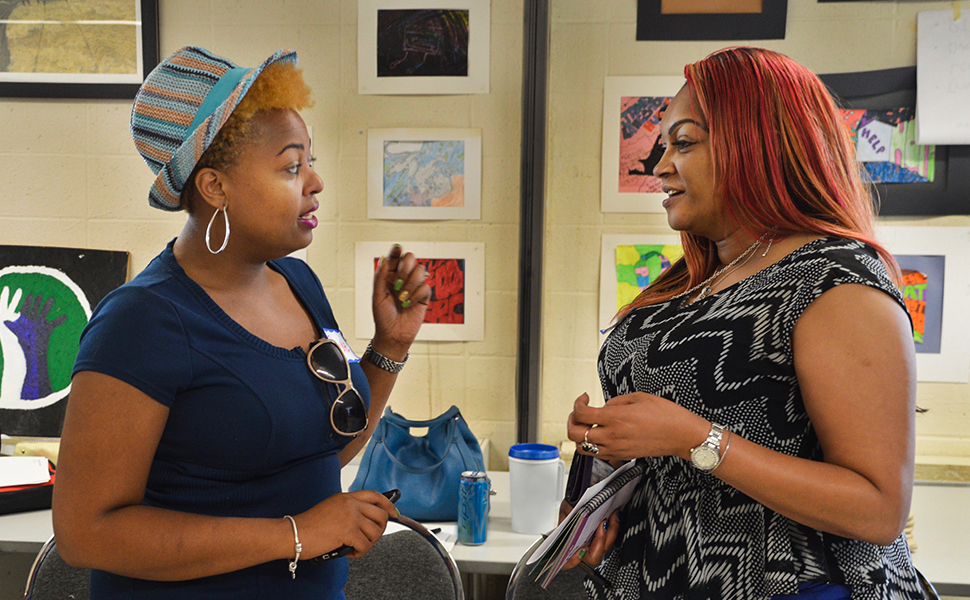 Development projects that take gender dynamics into account can increase women's access to resources and their personal agency on how to use those resources. At IYF, we know that inclusive market systems development can go a long way to helping achieve UN Sustainable Development Goal five: gender equality and empowering women and girls. But how does this type of system look in practice? Three initiatives from three different types of aid organizations—a government, a private development company, and an NGO—show different ways to making markets work for young women.
1. Knowledge-based Integrated Sustainable Agriculture and Nutrition (KISAN), USAID (Feed the Future), Nepal
In rural Nepal, agriculture dominates the economy, but young people, especially young women, often have limited access to land. As part of KISAN, young women participated in the Business Literacy Program and the Integrated Pest Management Innovation Lab (IPM-IL). They learned entrepreneurship skills, ways to access financing, and practices to reduce crop loss to pests and plant disease while also using less chemical pesticides. With training, finance, and the connections they make among themselves, young women have managed to lease land, get necessary equipment, and start farming.
KISAN did not have youth- or female-specific targets. However, with youth making up 40 percent of the country's population and high rates of migration leaving women as heads of rural households, young people and women became prime beneficiaries of the initiative. A quarter of BLP participants were under 29, and 91 percent were women. Similarly, our I:GROW initiative in Morocco aims to increase youth participation in agri-business, and while not directly targeted towards women, a market assessment showed that particular points in the value chain were dominated by women.
Even when an initiative isn't explicitly designed to address women's economic needs, working through markets can improve women's access to financial, physical, and educational resources.
2. Private Enterprise Programme Ethiopia (PEPE), DAI, Ethiopia
In an initial analysis of women entrepreneurs, DAI found that those who needed loans to buy fixed assets, like equipment or livestock, couldn't access the capital because they often didn't have the collateral to back the loan. Under PEPE, the Women's Entrepreneurship Development Programme (WEDP) set out to facilitate loans and make it easier for women to access capital. In its first year, the program issued $21 million to more than 1,800 women small business operators, without a single default. IYF has found similar results in loans provided to women entrepreneurs in Tanzania and Mozambique through the Via: Pathways to Work initiative.
In Ethiopia's formal sector, the garment industry has faced difficulty finding and retaining skilled workers. These employers openly prefer hiring women. PEPE provided women with relevant skills tailored to their needs and coordinated with employers to ensure the women were employed after training. DAI identified a need to address long-term challenges, like more flexible working hours and an opportunity for women to return to work after a maternity leave.
Women reliably pay back loans and can excel as employees, but practical considerations still remain in the way of full inclusion.
3. Alliances Lesser Caucasus Programme (ALCP), Mercy Corps, Georgia
In an economy dominated by small-scale farming, women in Georgia have clearly defined roles in animal husbandry and agriculture yet lack economic independence or agency. The Making Markets Work for the Poor (M4P) approach and women's economic empowerment are core parts of the ALCP, with elements either being gender mainstreamed or targeting women.
The program was framed from a gendered perspective, and one key intervention was the creation of Women's Rooms, which provide trainings and an urban connection for women within the Caucasus mountain region. Services include health care, agricultural learning sessions, and business training. But this meeting place for women has grown into a safe space that supports new initiatives, increases participation in local governance, and raises awareness about human rights and educational opportunities.
Establishing accessible, safe spaces for women to gather can create positive change that exceeds targets and expectations.
IYF is excited to see more development organizations and initiatives taking gender disparities into account in programming. Our own initiatives like Zimbabwe:Works integrate gender across all parts of the project, while others work to decrease disparities in typically male-dominated industries like construction and manufacturing. We've deepened our commitment through the creation of our Global Center for Gender and Youth. Inclusive market systems approaches that take into consideration age and gender from the outset can have a greater impact on outcomes, and sometimes, they can also have unintended, but positive, consequences on women's community and empowerment.
Tags
young women
inclusive market systems development
market systems approach
usaid
mercy corps
dai
access to finance
agriculture