3 Strategies for Addressing the Skills Mismatch in Latin America
Read All Posts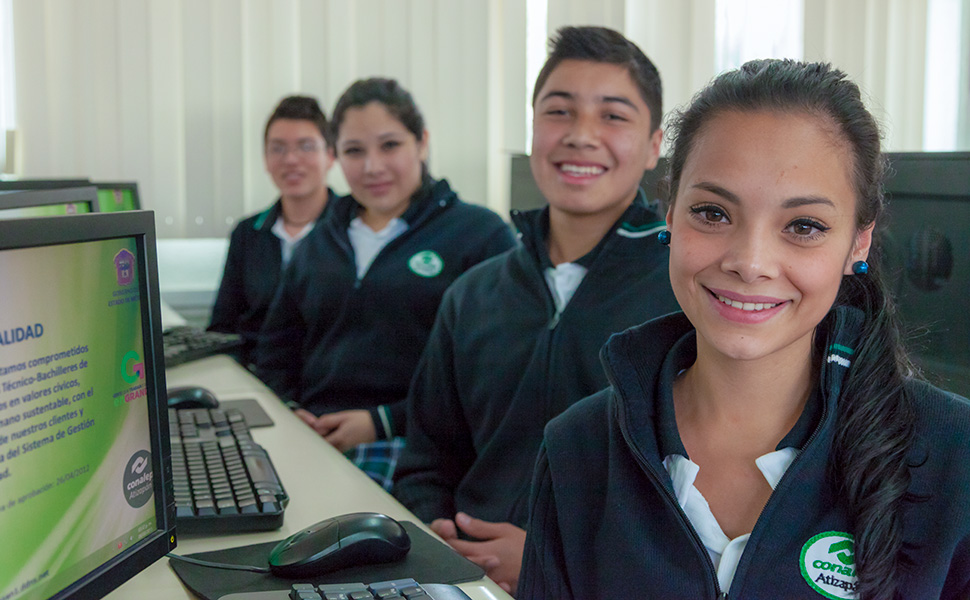 In Latin America, the high rate of school enrollment and young people's pursuit of additional years of education and more advanced degrees aren't translating into a well-trained workforce for the region's growing businesses. A large body of evidence points to a growing mismatch between the skills Latin America's productive sectors need and what education and training systems are teaching. How can organizations work towards addressing this skills mismatch? On April 4, IYF hosted a webinar featuring strategies currently being implemented in the region to address the skills mismatch. 
Moderated by Susan Pezzullo, IYF's Regional Director for Latin America and the Caribbean, the panel offered 3 strategies for preparing young people with skills to succeed:
Bring companies together to identify and actively contribute to the development of critical sector-specific youth skills. David Rosas, Lead Specialist in the Labor Markets and Social Security Unit of the Inter-American Development Bank, described a solution being piloted in Peru with IDB support. Two Sector Skills Councils—one related to mining and another for agro-export—are each made up of leading companies from the sector. Their mandated is to define which skills are needed now and which will be in the future. With participation from the public sector, the councils are identifying the most important skills gaps, developing occupational standards, and starting to develop training programs. In the future, the aim of the pilot is that these councils will provide ongoing input on education and training curricula, validate the quality of training programs, accredit training providers, certify skills acquisition, and advise public sector strategies around workforce development. In this way, these companies will be actively involved in developing the right talent for their companies, and youth leave school ready to enter quality employment. According to Rosas, this particular strategy includes plenty of challenges, such as selecting council members and managing the various members around specific goals. The most complicated piece of the puzzle is around sustainability and replicability: how will these councils will be financed and be integrated into the Peruvian workforce development system?
Analyze multiple data sources and educational offerings to diagnose the skills mismatch and collaborate with partners to develop a strategy. Jorge Barragán, IYF's Country Director for Mexico, presented our strategy to address the skills mismatch in Mexico by intervening in public technical vocational education (TVET) systems. Analysis of investment sources and large datasets constructed from job search portals, most notably one operated by the public sector, allows the team to identify growing sectors, skills demands and salary offerings. At the same time, IYF analyzes courses offered by the public training system to identify covered and missing skills. Once the skills mismatch is accurately diagnosed, the team presents the findings to public and private sector stakeholders, and a joint strategy is developed to address the gaps and take advantage of opportunities. Using this approach, IYF helped Mexican schools to integrate new technical skills curricula based on sector requirements and offered career guidance to orient students towards these higher skilled and better paid career tracks. The approach also allowed IYF to introduce an active learning life skills curricula in answer to employers' assertion that young people don't have the right communication, teamwork and other 21st century skills. 
Identify core skills relevant for every field and tailor each training to respond to a business's input on the selected competencies. Fundación Entreculturas, the Spanish NGO that webinar participant Asier Bengoa represents, promotes the right to education and coordinates education-based programs through partner networks around the world. Bengoa presented an approach he uses as Entreculturas's Executive Coordinator for the Job Training Program with Fe y Alegría (FyA), an extensive training provider network in Latin America. Working with their company partners, Entreculturas defined 20 core skill sets key to strong workplace performance, regardless of the sector. Training around them, which include life skills and practical knowledge such as how to look for a job, has been packaged into e-learning content. It can be delivered fully online or through a blended learning model. Prior to the training with youth, companies are engaged to identify the skills that are most valuable to their work. At the same time, youth are assessed to determine their current skill level and to develop their training plan in accordance with the company's needs. At the end of the training, youth's skills are evaluated a second time to measure skills improvement and measure performance overall.
To access the panelists' presentations, please visit the IYF library. 
Interested in continuing the conversation around the skills mismatch in LAC? Tune in tomorrow, April 25, for Innovations in Youth Employment: Insights from the NEO Initiative. The Inter-American Development Bank, through its Multilateral Investment Fund and Labor Markets Division, and the International Youth Foundation lead the New Employment Opportunities (NEO) initiative.
While the event is closed to the public, you are invited to watch the livestream. 
Tags
life skills
skills mismatch
webinars
event
youth unemployment
market-relevant skills
employer engagement
multi-sector alliances