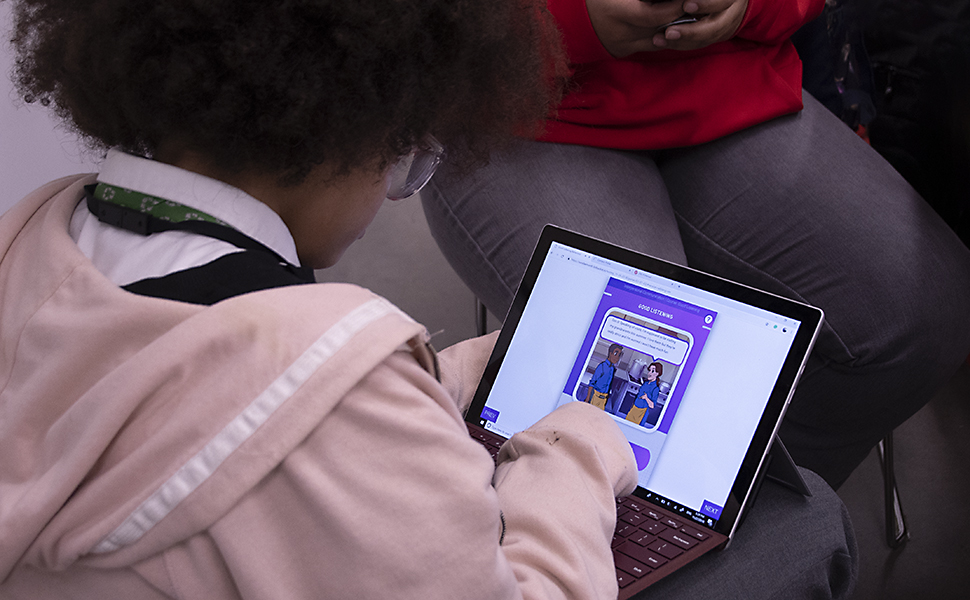 With the promise of both effectiveness and ubiquity, elearning—electronic learning delivered through web-enabled devices such as laptops and cell phones—has the potential to transform how people around the world learn in important and fundamental ways. Whether you're surfing YouTube in your quest to learn how to poach the perfect egg or studying, say, Fundamental Neuroscience for Neuroimaging through a university-partnered MOOC, access to diverse bodies of knowledge has never been so immediate. 
However, the positive impact of elearning, an industry Forbes says will be worth $325 billion by 2025, will depend upon not only improving the technical capabilities of the learning platforms. It also means examining the core values with which they are developed and distributed. In our estimation, here are some top considerations elearning platforms must prioritize to advance equitable outcomes and avoid exacerbating the global education disparities they seem so well-positioned to correct:
Accessibility: A 2017 meta-analysis compiling thousands of scientific studies concluded that elearning outcomes typically keep pace with in-person learning outcomes. That's good news if, like Surya in Nepal, your school is a three-hour walk away: barriers, physical and otherwise, can be daunting obstacles to education around the world. Elearning platforms can help overcome those barriers, but only if they are widely available and easy to use. Being mobile friendly, low bandwidth, and available in multiple languages are all important features for global accessibility.
Affordability: Tuition and other costs also account for some of the most persistent barriers to education globally. High quality digital learning platforms that are either free to use, have free versions, or are affordably priced must find ways to compete in an increasingly crowded marketplace.
Innovation: One of the most exciting aspects of elearning's exponential growth is the possibility to offer training in specialized areas that are often absent even from schools' curricula. Elearning's potential to expand the skills and disciplines available to learn is just as important as its ability to change how and where we learn.
We are so excited about the potential of elearning that we are currently building a mobile-optimized and gamified version of Passport to Success®, our flagship life skills training program. We look forward to sharing more information in the coming months. The course is set to launch early next year and will be configured for low-bandwidth settings, contain 10 hours of content adapted from over 50 in-person lessons, and be available in English, Arabic, Spanish, and Hindi. It will also be 100 percent free to youth learners accessing the course.
Young people ultimately stand the most to gain from elearning. We hope to walk the talk of creating effective and equitable elearning content, and we're sure we'll learn a few things along the way.