4 Lessons Learned from USAID's Youth in Development Policy
Read All Posts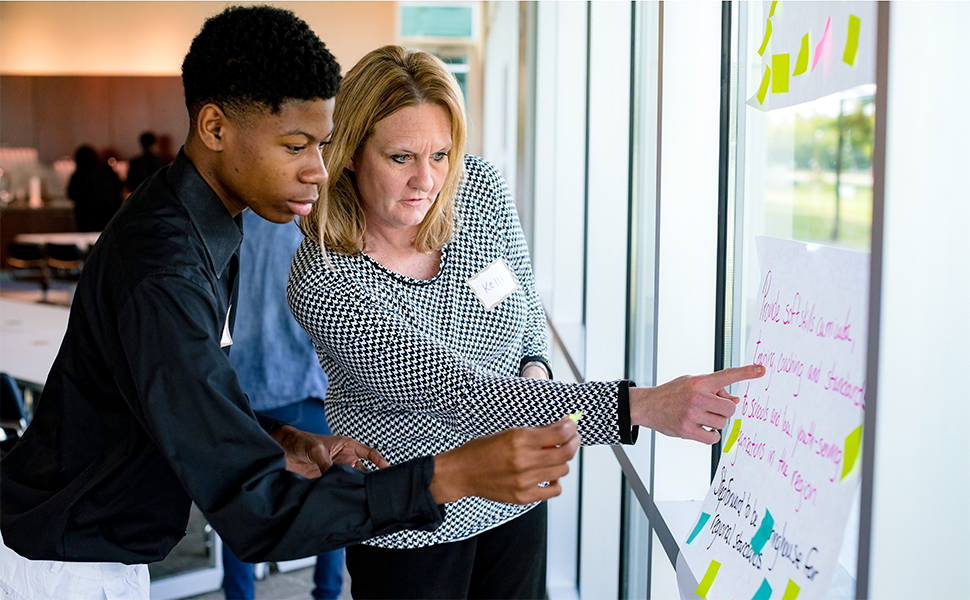 In 2012, recognizing the tremendous hope and potential for the world's collective future embodied by the ever-growing youth population, the United States Agency for International Development (USAID) released its Youth in Development Policy. Has it succeeded in elevating youth issues within the Agency and the broader development community, and has it changed how we collectively engage young people in the creation of policies and initiatives that will impact their lives?
Nearly six years later, the Alliance for International Youth Development (AIYD) has assessed how well the policy has worked, what challenges have been encountered, and what lessons can be gleaned. Below are four takeaways among the findings presented September 6th in Washington, D.C.:
Awareness and attitudes have improved. Research findings resulted, in part, from a series of interviews and group discussions with USAID staff members, partner organizations, and young people. "Most informants felt the policy significantly elevated youth as a critical priority in development," explained Clare Ignatowski, an independent consultant working with USAID's Learning and Knowledge Management Mechanism. "They reported a shift in mindset towards seeing youth development as a good general development practice." 
Awareness hasn't always meant action. Although attention to the need for youth-focused policy has increased, action has varied widely. For example, a review of 52 USAID Mission planning and strategy documents revealed that five strategies made no mention of youth as a priority, a quarter mentioned youth only as part of background context, and 40 percent included youth as a focus of programming. These results indicate the policy is pushing programmatic efforts in the right direction, but much work remains to be done.
There's a need to better understand youth, conceptually and as individuals. Young people want and need different things at different stages in their lives, and the assessment indicates the USAID policy needs to consider this fact most closely. In addition to age, other intersecting factors—such as gender—shape youth identity and are critical when designing youth-focused policy. Nicole Goldin, AIYD Senior Advisor, explained that the policy needs to offer more nuance around the question, Who are youth? "As we get more data about youth identity—whether it's LGBTQ youth, indigenous youth, or disabled youth—the policy should give greater attention to the way these intersectionalities impact young people's lived experiences," she said.
Collectively, we must push to improve youth engagement: Finally, as the assessment underscores, creating programs and policies that focus on youth-relevant issues isn't the same as engaging youth as active participants in the creation of programming and policy. "Youth engagement needs to be prioritized," Clare Ignatowski said. "There is consensus within USAID and among implementing partners that this is the most challenging part of the policy to implement." 
Ultimately, youth development organizations like IYF aim to change systems in ways that will continue to benefit young people. The attention that efforts such as USAID's Youth in Development Policy bring to the world's young men and women is critical to that endeavor. To learn more, read AIYD's International Youth Development Policy Review.
Tags
usaid
youth engagement
youth development
youth policy