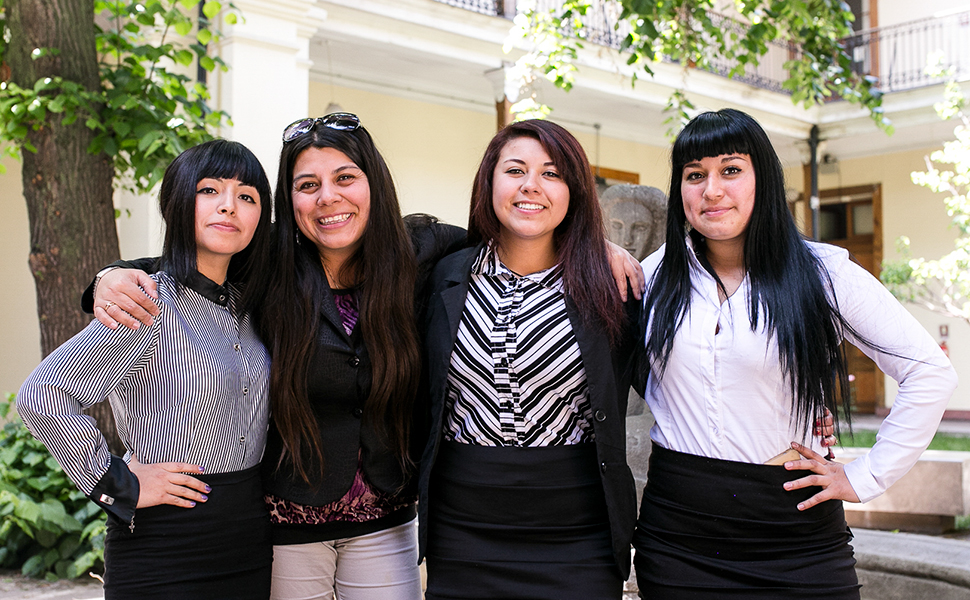 Right now, I can order almost anything imaginable online with the option of having it arrive on my doorstep tomorrow. As e-commerce expands, consumers like me expect speed, ease, and reliability. However, most don't fully understand or appreciate logistics, which allows that order to be fulfilled, supports other diverse sectors, and—ultimately—enables modern daily life. While vast and efficient global networks may seem mysterious or magical, they still are conceived, operated, and improved upon by teams of people. Today more than ever, the field of logistics needs skilled workers and offers ample career opportunities, especially for young people.
Preparing a young workforce is vital to sustaining an $8.1 trillion global logistics industry that continues to grow and shape our lives. Through the market-driven TalenTICS initiative, led by IYF with support from FedEx, students and recent graduates of Mexico's CONALEP technical professional education system are training in logistics and supply chain management. Through IYF's Passport to Success® curriculum, they also strengthen complementary critical life skills such as time management and problem-solving, which all employers require.
Here are four key reasons why logistics offers promise as a career pathway, particularly for young people such as those participating in TalenTICS:
Logistics includes diverse career possibilities. Despite some misconceptions and lack of awareness, working in logistics doesn't just mean operating a forklift. Given the field is expanding so rapidly and encompasses so many different applications, opportunities for growth and specialization are plentiful. From warehouse operations to supply chain management to applied data analysis and countless other roles, young logisticians enjoy a range of prospects in both the short and long terms. Logistics also underpins diverse sectors; it is a critical component of advanced manufacturing globally, for example in terms of sped-up production timelines and supply chains. By linking supply and demand, logistics is also a less visible but very necessary piece of sectors such as oil and gas.
Around the world, higher than average salaries reflect rising demand for logisticians. In the Valley of Mexico, where TalenTICS operates, 65 percent of logistics vacancies for high school graduates in the region have a salary range well above the average for CONALEP graduates from administrative degree programs. This is not an isolated occurrence: around the world, even many entry-level jobs in logistics offer above-average salaries and increased economic mobility.
Careers in logistics can provide women opportunities with increased earning potential. Success in logistics can require minimal training on top of basic administration skills. Equipped with this market-aligned learning, and, in the case of TalenTICS, life skills such as improved problem-solving, young women will have access to these careers where they stand to bring home a notably higher salary from the start. The growth of the sector also means they will enter a real career pathway over time.
Supply chain and logistics professionals report high levels of satisfaction with their jobs. Eighty-nine percent of supply chain management professionals who took part in a recent career study reported feeling that, "the opportunities for building a sound professional career are better today than ever before." Seventy-nine percent also reported being satisfied with their current positions. Respondents cited the fast pace and challenging nature of their roles as some of the reasons why they find their work most rewarding.
The fields of logistics and supply chain management are home to a suite of stable and fulfilling careers that also have incredible potential for long-term growth. Investments in youth talent and training point to a chance to meet industry needs while securing brighter economic futures for young people around the world.
Kevin Easterly is Coordinator, Marketing and Communications.
Tags
logistics
technical skills
career growth
job satisfaction
youth economic opportunities
market-relevant skills