6 Steps to Initiating Bolder Youth-Driven Economic Growth in Africa
Read All Posts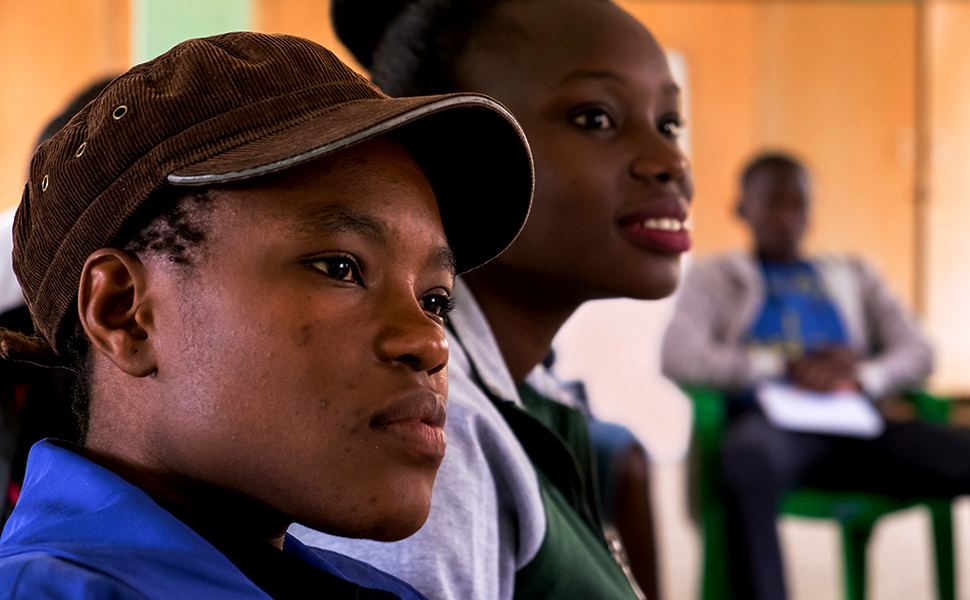 We know investing in youth livelihoods can produce long-term positive outcomes, but how do we make sustainable change in complex systems at scale and in a resource-constrained environment? Youth, practitioners, and partner organizations gathered for The Promise of Youth in Africa at the Center for Strategic and International Studies (CSIS) on December 6 to discuss these issues in two panels. The event was organized under the Via: Pathways to Work initiative, in partnership with The MasterCard Foundation.
Several themes and points of action emerged from the wide-ranging discussion:
Investigate the context and the root causes in the system. Mattias Lundberg, Senior Economist, Jobs, at the World Bank, pointed out a need to do better in identifying specific constraints. Offering an example, Zebadiah Moshi discussed his experience as Director General of the Vocational Education Training Authority (VETA) in Tanzania. He referenced a VETA survey of employers that showed the need to address young people's attitudes, saying that having just knowledge and training without the right soft skills is like "driving a car without wheels."
Be realistic. Linda Etim, Assistant Administration for Africa at USAID, highlighted the need to recognize the prevalence of informal markets, migration, urbanization, and land tenure issues. To the last point, she highlighted how constraints on youth ownership of land restrict the viability of agriculture as a path forward. As David Barth, Director, Youth Opportunity and Learning at the Ford Foundation expressed, being realistic also means we have to disaggregate the kitchen-sink approach, because we don't have the means to do it all. 
Engage youth at all stages and in new ways. Steve Cumming, Senior Program Manager, Youth Livelihoods, at The MasterCard Foundation, highlighted their Youth Think Tank, which all of the day's panelists agreed was an exciting example of how to integrate youth voices and perspectives at all stages and levels and harness young people's talent and skills. Cumming described how it brings together young leaders who function as qualitative researchers and an advisory group. They conduct research on the issues they know to be relevant to them and their peers, represent The MasterCard Foundation at events, vet programs and potential partners, and speak directly to the board. Learn more about the 2015-2016 Youth Think Tank. 
Acknowledge and support youth as individuals who can powerfully support one another. As USAID's Etim underlined, the world's young people are neither homogenous nor static. Ciré Kane, Founder and Director of Synapse Center, an IYF partner who supports young entrepreneurs in Senegal, made the point that he sees a need for young people to think "How can I link who I am with what I have seen?" Rudo Mazhandu, small business owner and graduate of the Zimbabwe:Works initiative, spoke of her experience growing as an entrepreneur who employs fellow youth. Barth, of Ford Foundation, said young people's lived experiences should be at the center of all interventions, and that there is power in connecting these young people, and youth-led movements, to each other. "Let them be each other's bulwarks," he said.
Leverage local partners, institutions, and systems. Kane also made the case for focusing on local solutions. He described how, to foster viable businesses they feel motivated to lead, youth must invest time in understanding their community's needs. In response to an audience question, participants also recognized that, despite the daunting challenge of poor governance and weakened institutions in these countries, youth with legitimate and powerful agency must be linked to these systems. As panelist Erin Markel from MarketShare Associates stated, "People have to be able to influence the systems where they live."    
Be flexible. There was consensus that addressing these challenges at scale will take innovation. The day's second panel, comprised of partner and donor organizations, acknowledged that allowing space for flexibility necessitates a new approach. Such changes are essential to fostering the new ideas, methods, and partnerships that will address the root causes. 
Ultimately, the panelists agreed that we, the youth livelihoods community, need to be bolder in tackling youth employment issues in Sub-Saharan Africa and globally. Addressing the scale of the challenge will require a shift in mindset, to think on a systems level, and the panelists are committed to continuing the discussion and sharing what works.
Watch the full video stream of The Promise of Youth in Africa.
Tom Brownlee is Program Manager, Africa.