7 Lessons for Working with Orphans & Vulnerable Children
Read All Posts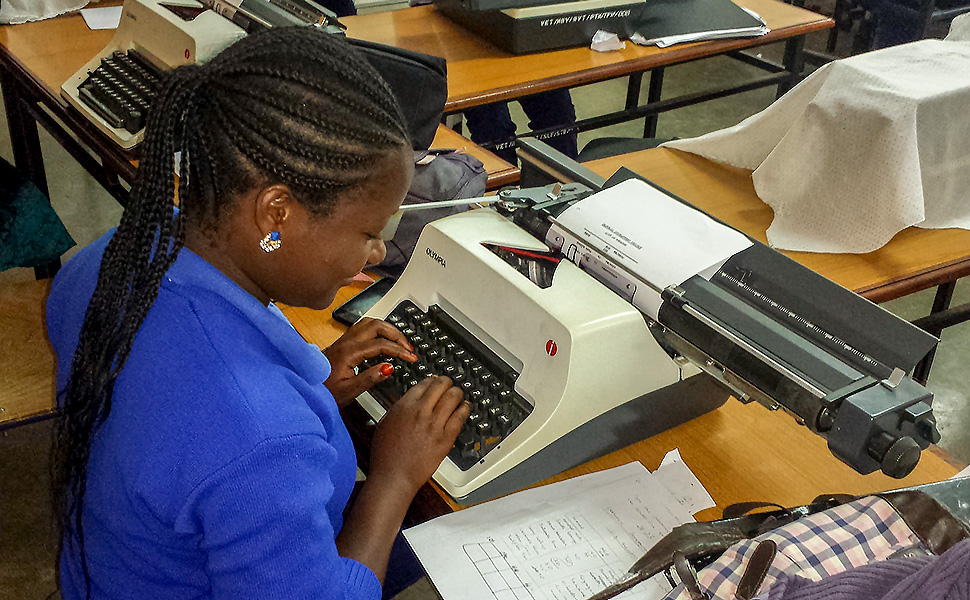 Of the more than 13 million children who have lost one or both parents to AIDS, nearly 80 percent live in Sub-Saharan Africa. In Tanzania, 71 percent of children face severe deprivations of two or more basic needs. These orphans and vulnerable children (OVC) have unique needs and challenges overall, particularly as they strive to continue their education and join the workforce. A new Tanzania Youth Scholars Project Case Study assesses what we have learned doing this work in the past five years.
Tanzania Youth Scholars, funded through USAID and US President's Emergency Plan for AIDS Relief (PEPFAR), sought to increase access to quality training and secondary education for orphans and vulnerable children ages 14 to 24. Published after the conclusion of this work, this year, our case study has identified seven best practices for working with this population:
To be successful, you must address the daunting academic, financial, emotional, and social challenges that create additional barriers to success for orphans and vulnerable children. Partners working with these young people need to have counseling experience or else hire others with psychosocial expertise to provide this critical support; create a nurturing and safe environment; and link youth to existing area services and support structures for OVC. Finally, any organization working with youth under 18 needs to adopt a child protection policy, as IYF has done.
Recognize and work to understand the different reasons students drop out, and address them in ways that respects family status, educational level, and gender. In TYS, we saw financial stress, low academic performance, and teen pregnancy as the three main reasons students would drop out. For the first stressor, our response with partner Camfed included small scholarships for young women like Fauzia, as well as transportation stipends. As a support to young people behind in their learning, TYS offered remedial classes. To address teen pregnancy, life skills training for all participants emphasized self-confidence and healthy decision-making and drew from our Planning for Life reproductive health curriculum. In the case study, young men and women alike report benefiting from this third portion of TYS training.
Adopt a comprehensive approach to training. You need to offer more than a traditional classroom education. For TYS, this meant packaging career guidance, life skills, alignment of training with the job market, internships, job placement services, and entrepreneurship training. Nearly 80 percent of participants were placed in internships, and 90 percent of youth who secured work reported satisfaction with their jobs.
Increase engagement by using interactive methodology. Interactive learning is important for any programming, but especially with orphans and vulnerable children. For example, in TYS, entrepreneurship trainers oversaw group projects with simulated businesses. Trainees reported it was particularly useful after graduation. As IYF knows from Passport to Success

®

, life skills courses are also a good opportunity to introduce an activity-based approach.
Provide the encouragement and basic resources to foster entrepreneurship. While self-employment training was a small portion of TYS, we recognized it as the most viable option for many of our participants. For this initiative, youth who completed the training could apply for an in-kind donation of the tools they would need to begin working in their trade—wrenches for plumbing, for example.
Increase young people's access to services and opportunities by bringing the public and private sectors together. The combined knowledge, connections, and resources of a range of stakeholders can better meet orphan and vulnerable children's unique needs and ensure they are linked with services. Even within one sector, new connections become important. For example, with TYS IYF was able to act as a key intermediary between the Ministry of Health and Social Welfare and the Tanzanian Government's Vocational Education and Training Authority, who had never worked together previously.
Gather and examine the data. To measure progress, you need to establish a baseline and track your numbers against it. As we carried out TYS, we heard an increasing desire for support for self-employment. While entrepreneurship was a comparatively minor part of the initiative, listening to this qualitative data and remaining flexible allowed us to offer a meaningful new opportunity to many of these young people.
Some of these findings were part of the original design, while others, like the portion spent on entrepreneurship, were learned and adapted along the way. To read more about TYS, IYF's findings regarding orphans and vulnerable youth in the country, and stories from youth and an employer, consult the full Tanzania Youth Scholars Case Study.
Kim R. McCormick is IYF's Editorial Manager.
Tags
lessons learned
ovc
orphans and vulnerable children
gender
reproductive health