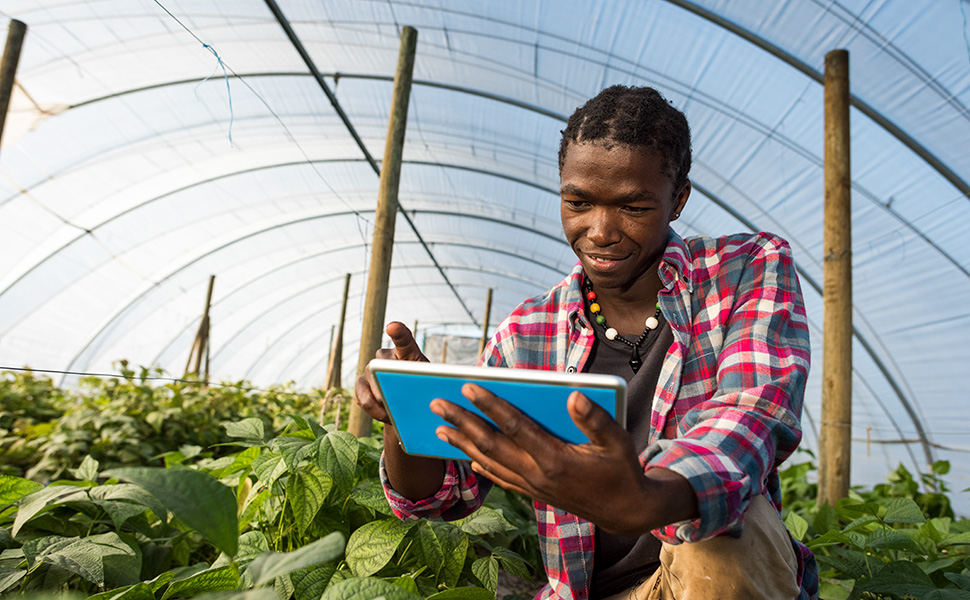 This post is the first in a series examining youth-inclusive market systems (YIMS), which is IYF's newest approach to improving youth economic opportunity.
Around the world, young people striving to earn an income and provide for themselves and their families face barriers to success that simply don't exist for older generations. Additional social norms hinder women. Despite the challenges associated with informal employment and micro-enterprise, young people are remarkably resilient and enthusiastic about the future. To harness young people's potential, IYF has developed a new strategy—drawing on good global practices while also integrating a unique focus on youth—to empower them to drive systemic change.
IYF's new Youth-Inclusive Market Systems (YIMS) approach aims to facilitate changes within the market systems most relevant to young women and men. With this strategy, IYF aims to enable three key overarching changes
Youth and Gender Inclusivity: Market systems provide opportunities for young women and men to drive transformative change, so that these systems deliver more benefits to young entrepreneurs and other market players.
Competitiveness: Young entrepreneurs upgrade, innovate, and add value to their products and services to match market demand, grow their market share, and create new opportunities.
Resiliency: Market actors continuously adapt to ongoing shifts in the market, while maintaining and growing youth and gender-inclusive practices.
A market system is a conceptual framework that helps make sense of the relationships between actors involved in transactions. At the core of all market systems is the supply and demand for products or services, such as home-cleaning products in Zimbabwe and labor services in Mexico's automotive industry. Supporting the core market are functions such as financing and information, as well as formal rules and social norms, all of which influence the way the system functions.
Our YIMS approach centers on the recognition that an individual market system presents specific and unique opportunities and barriers for young women and men. In developing tailored solutions, IYF sees its role as temporary and catalytic. We leverage youth and adults within market systems to test and expand youth-inclusive practices. In this way, the changes in the market can be systemic and outlast the timeframe of IYF's interventions.  
To begin to understand existing market system barriers for youth, meet two young women in very different settings. In Zimbabwe, an entrepreneurial young college graduate named Rudo identified a market opportunity to make and sell home-cleaning products. As her small business expanded, she began to face barriers to further growth, including limited access to financial services attuned to her needs and logistical challenges accessing new markets. In Mexico, an unemployed young woman named Raquel saw a different opportunity, in the rapidly growing but male-dominated automotive sector, and has had to overcome gendered social barriers to training and career services.
IYF has leveraged the market systems approach through the Zimbabwe:Works (Z:W) initiative, in which Rudo participated. A partnership with UK Department for International Development (DFID), USAID, the Embassy of Sweden, and Zimbabwe's Ministry of Small and Medium Enterprises and Cooperative Development. Z:W has supported financial service providers to remove eligibility barriers and develop loan products tailored to the needs of young Zimbabweans pursuing self-employment and trying to expand their businesses. Simultaneously, these efforts have helped local financial institutions understand young women and men are "bankable," thereby expanding these institutions' client base in a way that will benefit both young entrepreneurs and banks well beyond the life of Z:W.
In Mexico, IYF is developing the capacity of schools and training centers to understand labor market trends and to work with the private sector to identify and address skills gaps. As part of this approach, we are developing local partners' capacity to categorize jobs that young women such as Raquel historically have been unable to access, and to develop and implement solutions that eliminate key barriers. In the end, the hope is that the labor services market system will ensure disadvantaged young women have access to the same opportunities as young men, thereby also creating a stronger talent pipeline for companies.
Over the next two years, as IYF begins to leverage our YIMS strategy more widely, we will be publishing new insights, learning, and challenges associated with this approach.
In particular, our strategy will include and explore the following themes:
Selecting market systems most relevant to young women and men
Mapping market systems from the perspective of youth
Exploring how social norms influence livelihood opportunities for young women and men
Highlighting youth acting as catalysts for innovation in market systems
Shifting strategies based on successful and failed pilots
Promoting replication of successful interventions within the market
Measuring systemic change
We look forward to sharing these and other insights and engaging with the wider development community as we continue to explore how best to improve economic opportunities for young women and men.
Colin Hagans is Program Director, Southern Africa.