Ask Young People What They Need and Let Their Answers Drive Transformation
Read All Posts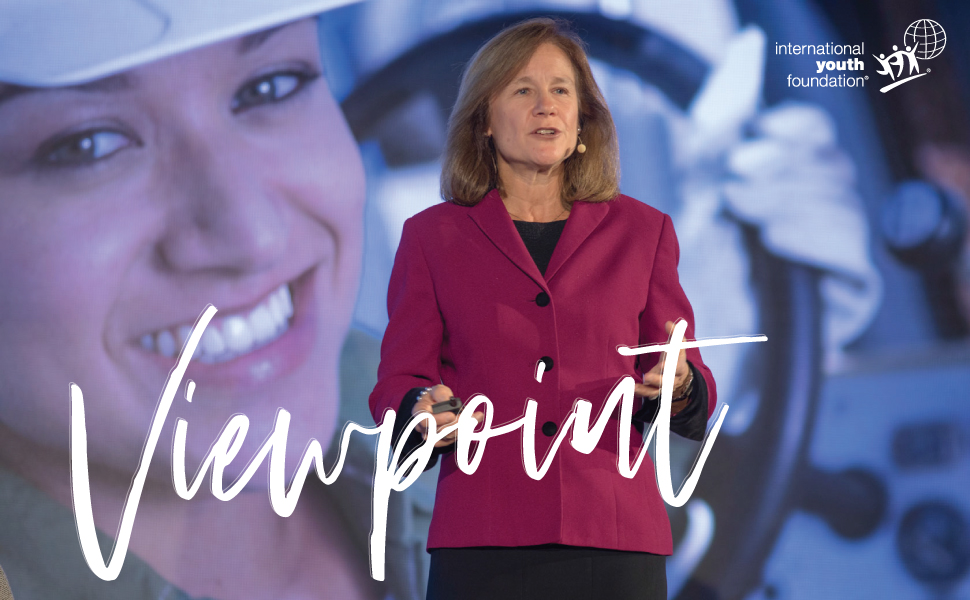 As we approach International Youth Day, this year's theme of transforming education is a good reminder of the interconnectivity between Sustainable Development Goals (SDGs) 8 and 4—decent work and quality education, respectively. At IYF, our mission is to connect young people with the opportunities to transform their lives, and we believe education and training play a big part in that. Too often, though, there are barriers blocking access to the resources and support they need.
To achieve a world in which all young people are inspired and equipped to realize the future they want, transforming education—making it more inclusive, equitable, and relevant to the real lives, aspirations, and challenges of young people—is of paramount importance. Below are three recommendations for how youth development organizations can contribute to the goal of not only transforming education, but also transforming lives.
Engage young people in the design of educational programs and initiatives. Young people are experts when it comes to their own lives, experiences, aspirations, challenges, and needs. They have a lot to say about the matters that affect them the most. It would seem obvious, then, that they should be consulted by organizations developing youth-centric interventions and solutions. And yet, ironically—and unfortunately—their perspectives are often not part of critical conversations. Development organizations should, and must, include the perspectives and contributions of young people in the creation of educational initiatives and programs designed to benefit young people. In complement to the Via initiative, the Youth Speak project in Tanzania provides young people a platform to address influential stakeholders through surveys, focus groups, and a series of video diaries produced by a youth-led production company. "Nothing about them without them" is a mantra we should all repeat when designing education programs and initiatives.
Assess real educational needs and challenges in local contexts. Before designing or implementing education and training programs, it's important for development organizations to clearly understand the local contexts in which they operate. What does the local employment landscape look like, what skills are in demand, and what kinds of training and education opportunities are available? At IYF, a critical component of how we conduct our work around the globe involves partnering with local organizations—including training centers, academic institutions, businesses, and NGOs—who have deep insights into their communities. In fact, the recent success of our Youth Opportunity pre-employment initiative supported by McDonald's in Chicago was due in large part to conversations with our community-based partners who helped us identify the most critical areas of need.
Build partner capacity to be more responsive to young people. We have learned in our engagement with local partners—like educational institutions and training centers—there is a real thirst to learn from others about how to improve their ability to help the young people they serve. We know that when young people are informed about the kinds of educational and economic opportunities available to them, and understand the value inherent in different employment pathways, they can tap into their agency and reach their full potential. So, as part of our NEO initiative in partnership with the Inter-American Development Bank through its IDB Lab, IYF improved the capacities of 239 local service-providing partners. Part of this strengthening included the creation of a series of career and education service guides that allow our partners to assist young people in identifying career interests, matching those interests to real opportunities in the area, and locating the educational pathways that can help them reach their goals. Now, in addition to equipping over 300,000 young women and men in Latin America with relevant skills training, NEO will have even greater impact by reaching many additional young people for decades to come.
Working together, organizations standing by, for, and with young people can help achieve the SDGs by 2030, regardless of which specific global goals the organization most closely aligns. If we meaningfully engage with the young people we serve, create ecosystems of support and opportunity with our local partners, and aspire to improve systems that don't always benefit young people, we can indeed transform lives, together.
Tags
transforming education
education
international youth day