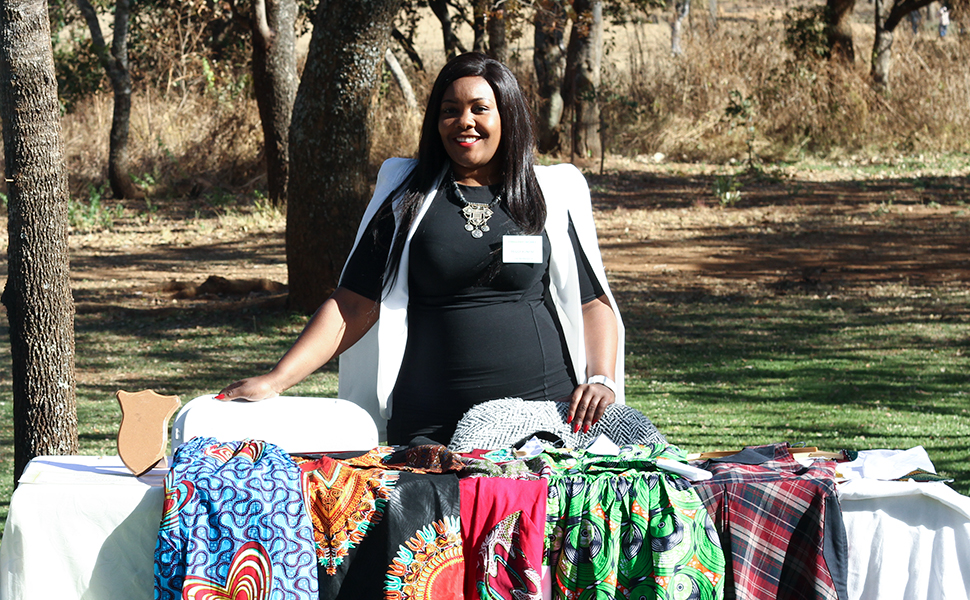 The World Economic Forum (WEF) reports that for the first time since 2006, the global gender gap is not only not shrinking—it's growing. News is especially dire in the economic opportunity and participation domain. Estimates from WEF's Global Gender Gap Report 2017—which focused on 144 countries—indicate that if current trends continue, the global economic gender gap won't close until the year 2234. That means 217 years during which women will receive less pay, be passed over for promotions, and occupy fewer leadership positions than their male counterparts.
Organizations like the International Youth Foundation (IYF) focus on addressing the economic aspects of gender inequality among youth, and findings suggest improvements in one domain can lead to improvements elsewhere. Like the Global Youth Wellbeing Index—published earlier this year by IYF and Hilton—the WEF report serves as a call to action and plan of attack. It is packed with useful data for addressing the problem of gender imparity, but three points regarding occupational imbalances stand out:
Workforce participation is much lower for women than it is for men. The WEF report points to a "skills differential" that prevents women from securing the jobs they desire. Too often, young women don't achieve the same level of education as young men, or are not encouraged to pursue academic tracks towards traditionally male-dominated professions. Investing in the academic success of girls and young women so they can pursue the same fields of study as their male counterparts, and graduate, will help mend the workforce participation gap. For example, in Mexico and Peru, an IYF initiative has shared lessons for increasing and sustaining women's participation in vocational training and getting industrial sector employers to hire more women.
Average earned income is still lower for women than it is for men. While income is ultimately on the rise for both men and women, the ascent is sharper for men. According to the report, the average global income for men in 2017 was $21,000, compared to $12,000 for women. In part, this imbalance is attributable to the aforementioned skills gap—women do not receive adequate preparation for certain higher paying, traditionally male dominated careers—such as in STEM fields. However, too often women are paid less for doing the same caliber work as men in the same position. As a recent New Yorker article illustrates, even seemingly progressive, innovative companies known for doing good in the world are guilty of perpetuating pay imparity—and, at times, treating female employees in other grossly inappropriate and discriminatory ways. To address this deep systemic problem, hiring or promoting more women for senior roles within companies is key. However, this solution is itself a challenge, for deep, systemic reasons.
Despite making up half the global workforce, women hold fewer leadership positions. For young women to transition successfully from education to workforce, it's critical for them to find women in leadership positions to serve as champions, role models, and mentors. According to a LinkedIn study cited in the WEF report, incremental progress has been made over the last decade—2 percent improvement across 12 industries studied; however, the report also finds that "only 22 percent of individuals holding senior managerial positions are women." Some companies actively address this problem. PepsiCo, for example—whose CEO and several other members of its senior management team are women—started The Pinnacle Group. This organization is designed to help retain talented female employees and to provide them with professional skills building and leadership training.
The WEF report makes a compelling economic case for improving gender parity. Drawing on data from a McKinsey & Company study, it notes that businesses with more gender-diverse management teams perform better than the industry average across a variety of dimensions, including employee motivation and work environment, as well as economic domains such as stock price growth and operating profit. Moreover, if the global gender gap in economic participation shrunk by 25 percent between now and 2025, the global GDP would increase by US $5.3 trillion.
Hope exists in the optimism and enthusiasm of youth. In IYF's Global Youth Wellbeing Index, we found, across a list of countries that account for 70 percent of the world's 1.8 billion youth, 90 percent of those surveyed believe strongly that women and men deserve the same rights and treatment.
The world's leaders should pay attention to youth voices. Young people have much to offer in finding solutions to the world's most pressing issues.
Tags
gender equality
2017 global youth wellbeing index
skills gap
gender