CONALEP: Bringing Systems Change to Vocational Training in Mexico
Read All Posts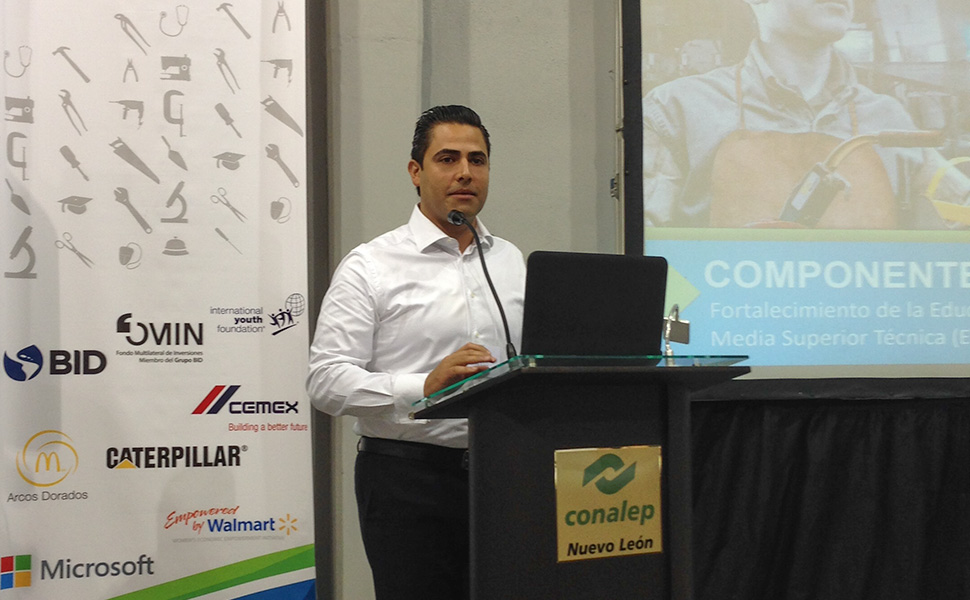 In this post our Executive Vice President for Business Development, Peter Shiras, introduces CONALEP, a key partner in Mexico. He looks at how, as part of the country's national education system, CONALEP aims to make vocational training more responsive to the needs of students and employers.
I first met Alejandro Jaimes four years ago in Monterrey, Mexico, when the city was wracked by violence. He and I were trying to convince his then boss to take on a new program to provide short-term vocational training to at-risk youth, the so-called "ni-ni's" who are neither studying nor working. At the time, Alejandro was the director of planning in the northern Mexican state of Nuevo Leon (NL) for CONALEP, the country's public three-year vocational training high school system.
The idea of taking on a short-term training course for non-students initially seemed to be outside CONALEP's core mission. However, not only did Alejandro convince him that this program was critically important for CONALEP NL to help address the roots of violence in the state, but within months of our first meeting his boss had moved on and Alejandro was named the director of CONALEP NL, a position he held until very recently.
Fast forward to today, and CONALEP NL is a changed institution, offering a plethora of lessons learned about how to introduce, consolidate, and sustain systemic changes in public sector vocational training schools.
It begins, without a doubt, with inspirational and committed leadership. In Alejandro's case, his dynamism is augmented by his beginnings as an engineer, and he brings an engineer's systems approach to his work. To give you a flavor of Alejandro's leadership style, here is what he said to a group of donors from the InterAmerican Development Bank, Microsoft, Cemex, Walmart, Caterpillar, Arcos Dorados, and others recently about the pedagogical approach that Conalep NL has adopted: "Before we train extraordinary technicians, we want to train extraordinary young people."
CONALEP students come from the poorest families in the state—families that earn perhaps $300 per month for a family of five, six, or seven. Four years ago, only 44 percent of entering students graduated. Alejandro and his leadership team realized that many of the reasons for this high dropout rate were due to factors outside their control. Students had to find a job—any job—to help with their family income, or a family member was incarcerated or lost a job. Others left because of unwanted pregnancies at an early age. More still felt the lure of gangs and the money from the drug trade.
The leadership at CONALEP also realized that students dropped out for other, less circumstantial reasons:
They did not have a sense of hope and aspiration.
They lacked a sense of their own self-worth.
They could not envision a career pathway for which the training at CONALEP could prepare them.
The link between their training and a job seemed too distant and uncertain.
To address these issues, CONALEP introduced a life skills and career guidance curriculum into all of its schools, and it starts with the very first semester of the three-year program. It sets the foundation for students to chart a career pathway and determine if they are in the best course of study. Most importantly, it builds self-confidence and reinforces ethics, integrity, and values of community engagement and solidarity. It also helps students learn teamwork, communication, problem-solving, and critical thinking—skills that are invaluable in life and essential in the workplace. This curriculum begins the process of training extraordinary young people.
Although as of October 2015 Alejandro has moved on from his position with CONALEP, the organization's commitment to its students and their skills development continues. In the last four years, the graduation rate has gone from 44 to 58 percent.
Tags
conalep
technical skills
technical training
career guidance
alejandro jaimes