COVID Check-In: Youth Opportunity Ambassadors Share Their Perspectives During the Pandemic
Read All Posts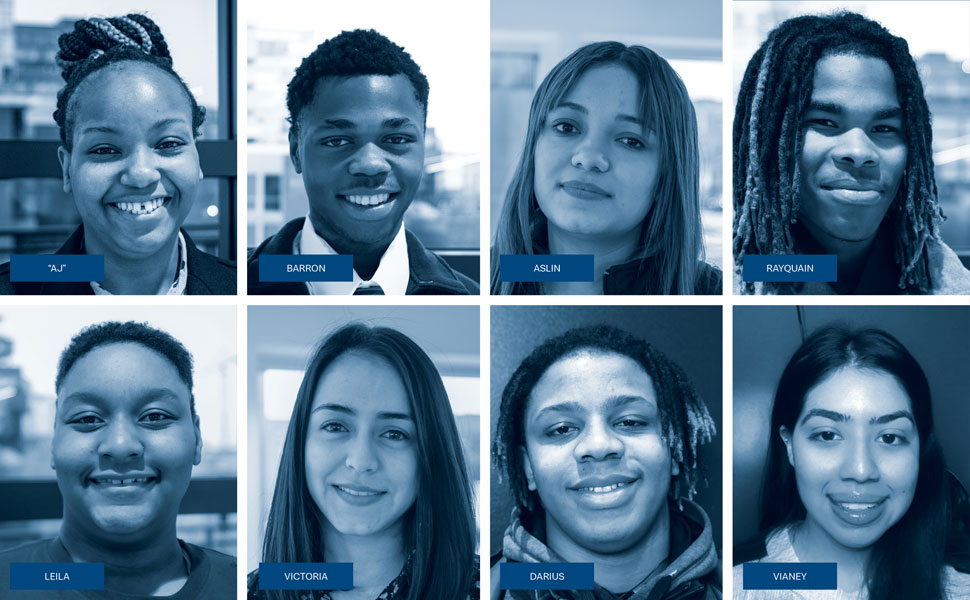 We recently checked in with Youth Opportunity Ambassadors to find out how they are doing during the COVID-19 crisis. Below, ambassadors from Chicago (AJ, Barron, Rayquain, Vianey, Leila, and Darius) and Washington, D.C. (Aslin and Victoria) share their perspectives on life during these unprecedented times.
Not surprisingly, the pandemic—especially the first days after stay at home orders went into effect—has not been an easy adjustment. Like young people everywhere, the Ambassadors are carrying on as best they can.

According to Aijalon "AJ" Jaddua, a college student pursuing a bachelor's degree in Business Administration,"at first it was really rough. We didn't expect it to hit as hard as it did." Barron Willard also finds the lockdown challenging—but he understands the necessity. "It's been hard. One of my neighbors passed away last week from COVID," he says. "If everyone starts going outside, this will just continue." Rayquain Murrell, a high school junior, shared a similar sentiment. "We're trying to get through it," he explains. "Thankfully, no one's been sick in my family. We don't really leave the house—but if we do, we wear masks."
Many of the Ambassadors emphasized disruptions to activities and conveniences that are taken for granted during normal times. "Every other Tuesday," says Vianey Delgado, "I would take my daughter to the movies—now I can't do that." Leila Campbell notes that "everyday items like baby food, baby wipes, and hand sanitizer are not always in stock at the store—it's hard to continue your life without the stuff you really need."
Learning routines have also been upended around the globe. According to a new report, a staggering 91 percent of the world's students unable to continue classroom-based learning. For some, the shift to online education has been a difficult adjustment. "I have classes in the morning, and that helps me get up," says Aslin Hernansez. "But it's hard to study from home—it's hard to stay focused. And I miss my school and friends." Rayquain agrees, especially regarding the aspect of connecting with people in person. "I'd like to be back in school," he says. "I miss being around friends and teachers. I miss my school family."
For others, the switch to online learning has been a positive change. "I like learning online," says Barron, who was finishing his GED when the crisis began. "I get distracted in class—it's hard to concentrate with people talking around me. Online, I can work at my own pace. I don't have to rush."
Education has been disrupted in other ways, too. Victoria Hincapie, a Youth Opportunity Ambassador originally from Colombia who now lives in Washington, D.C. finished her bachelor's degree before the crisis hit. However, the pandemic has impeded her aspirations to start graduate school in the United States. "In planning for my post-secondary transition," she explains, "I applied for a scholarship with the help of my advisor, but it was canceled and postponed until September. Therefore, I will not know the scholarship decision until the end of Fall 2020. Despite that, I will continue with my goals."
In addition to being a student, Victoria is also a mother. "The biggest change in my routine," she says, "is that I have to help my daughter every day with her online lessons. Currently, she is learning how to read and write in Spanish. I really consider this has been a valuable time with her because also I realized she has learned a lot of English at school."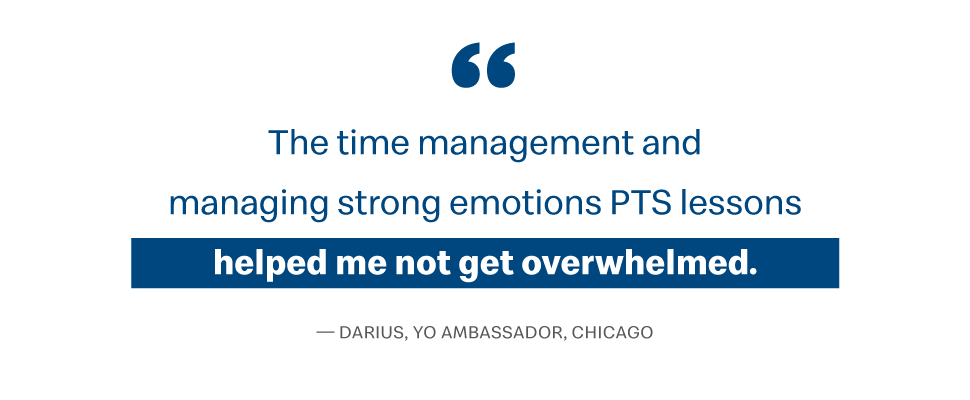 Darius Jefferson is also juggling myriad responsibilities during COVID-19. In addition to successfully finishing his freshman year at City Colleges of Chicago, where he discovered a new interest in literature and narrative writing, Darius also works part time at a meat processing plant. "I am very happy to still be working," he says. "A lot of my friends were let go." Apart from school and work, Darius has his hands full at home as the oldest child among seven siblings. "Each morning," he says, "everyone wakes up and goes to online school. I've been helping my brothers and sisters with their online classes." Like other Youth Opportunity Ambassadors, Darius received life skills training using IYF's Passport to Success (PTS) curriculum. He says that the skills he learned have been helpful in work, school, and life during these unprecedented times. "The time management and managing strong emotions PTS lessons helped me not get overwhelmed," he says.
It's often difficult to find silver linings during times of crisis, but many of the Youth Opportunity Ambassadors take comfort in the time they are able to spend with family, and point to a lull in crime and violence that comes when the world slows down.
AJ shares this lesson that she takes from the crisis: "Live your life without fear of being judged. If you have the opportunity to take a leap—do it. What's going on in the world today reminds you that life is too short. So, do it now!"
Learn more about the Youth Opportunity pre-employment initiative and the partnership between IYF and McDonald's.
Tags
youth agency
youth voice
covid-19