Creating Safe Spaces for Syrian Refugee Youth to Work in Istanbul
Read All Posts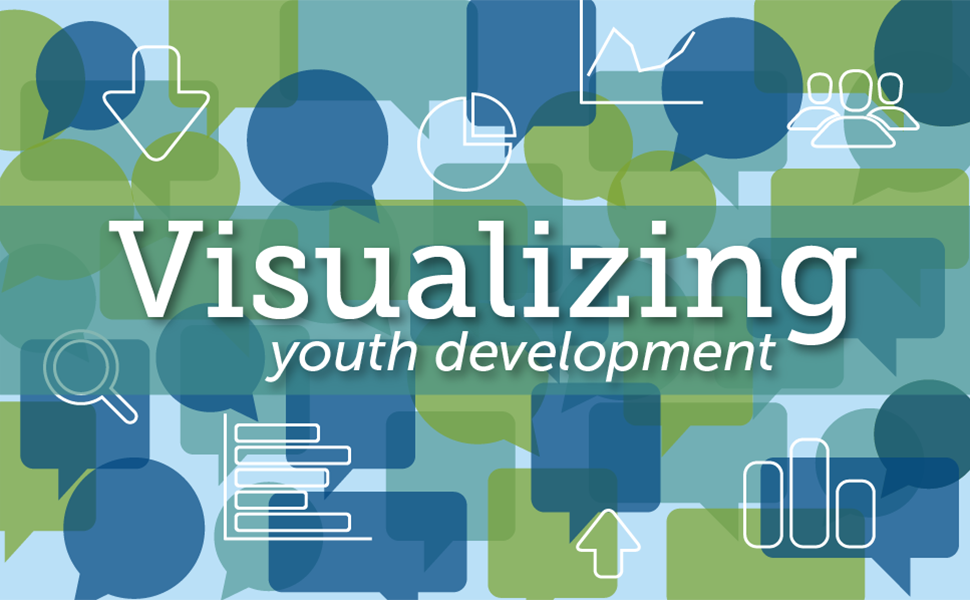 This post is part of a series presenting data gathered by IYF, and this set includes findings from our Syrian Refugee Employability Program. Each new visualization aims to help practitioners and decision-makers more clearly understand different issues and opportunities surrounding positive youth development.
What do safe spaces look like, and how do you conceptualize them, when you've been forced to flee your home country? And how do you build a future—especially as a young person—when work is unavailable or becomes a place of discrimination or mistreatment? As we near International Youth Day, which this year has a theme of safe spaces, we consider these questions in the context of young Syrian refugees, who, like their peers around the world, deserve every chance to fulfill their full potential.
To better understand their reality, IYF has finalized a new labor market assessment (LMA), Opportunities for Syrian Youth in Istanbul, as part of our Syrian Refugee Employability Program. Turkey hosts the largest number of registered refugees who have fled the brutal Syrian civil war, and economic opportunities play a critical role in enabling resettled young refugees to provide for themselves and their families, live more safely and with dignity, and hopefully start on a career path. Earning an income in a safe space enables them to restart their lives even as the specter of war looms. The results of the LMA depict the challenges of the current situation, but, as its title promises, the assessment offers a succinct list of opportunities for progress:
Unemployment, informality, and uncertainty
One in three youth say they do not have access to formal employment opportunities, and 48.2 percent of the Syrian youth population in Istanbul is unemployed. The latter figure is even higher among young Syrian women. Among employed Syrian youth, only 2.2 percent have obtained a work permit. Many young people cite their employers' unwillingness to pay the associated fees, or that they don't want to have those costs docked from their pay. Pervasive informality and a lack of awareness, compounded by insufficient Turkish language skills, make job hunting challenging. Additionally, a cap on the number of Syrians companies can hire (10 percent of staff) fails to reflect the reality of the number of Syrians the market needs to absorb.

"I am searching on my own. I am an educated person. When something happens, I ask my friends whether it is legal or not. Yet I cannot get satisfactory answers," one 27-year-old young man who was unemployed told LMA researchers.
Opportunities: Turkish language learning and access to relevant information in Arabic, such as training schedules and eligibility for work permits, come through as the LMA's main recommendations. Both are critical first steps to labor market integration, including insuring vocational training programs are efficiently implemented. The assessment also suggests policy changes that include reconsidering the quota restricting the number of Syrians companies can hire and reducing the fee and wait time to obtain a work permit.
Longer hours and lower wages
A clear majority (88.7 percent) of employed young Syrians work more than 48 hours a week; most say they work up to 70 hours. On average, Syrian youth earn about 20 percent less than young Turkish workers make, and young Syrian women make an additional 20 percent less than young Syrian men.

"There were three to four Syrians working at that factory. They were giving us much more work and forcing us to work much harder in comparison to the Turkish workers," said one young man, 22, who was currently unemployed.
"Where I lived in Syria, women did not work," a 22-year-old woman told SREP researchers. "But they must work here. We have to pay the rent, bills for electricity and water."
Opportunities: Align training more closely with market demand. According to the assessment, vacancies exist for people who know how to operate textile and apparel machinery. Equipping young Syrians to fill these roles will improve their employment chances and wages and could start them on a career path. The LMA also includes suggestions for accessibility, including holding sessions outside typical work hours, and including complementary life skills training.
Discrimination and mistreatment
Among young Syrians respondents, 80.3 percent say they have faced labor market discrimination. Almost one in five young Syrians reports mistreatment by coworkers, and one in four Syrians in the labor market say their bosses or managers have mistreated them because they are Syrian. In addition to being passed over for promotions, it can include late payment, a smaller payment than young people say they agreed upon with their employer before starting work, or no payment at all.

Informality gives Syrian youth little recourse. While some choose to leave bad situations, others feel stuck because they need the money and lack options. "Whom could I file a complaint to? I had to work there. Therefore, I had to put up with all that," said one young man, 22, who was unemployed at the time of his interview. 
Opportunities: Inclusion, integration, and support activities can begin addressing social and cultural tensions underlying instances of discrimination and mistreatment. While not the focus of the assessment, this type of intervention aligns closely with the goals of SREP in the broadest sense. For example, SREP partner organizations have arranged outings where Syrian and Turkish youth to go to the park and zoo together. It is also important for community service organizations and youth-serving institutions to maintain strong relationships, for example with local leaders and business owners, to shift their thinking to see refugees in a more positive light.
Refugees around the world demonstrate their resilience every day. Connected to opportunity and afforded spaces to live safely and work to secure their futures, young Syrians in Istanbul will prove their desire and capacity to grow and contribute. For a deeper examination of the challenges and the full list of recommendations, consult the executive summary of the labor market assessment, Opportunities for Syrian Youth in Istanbul.