Creating a Stable, Prosperous World Will be an Inclusive (and Messy) Process
Read All Posts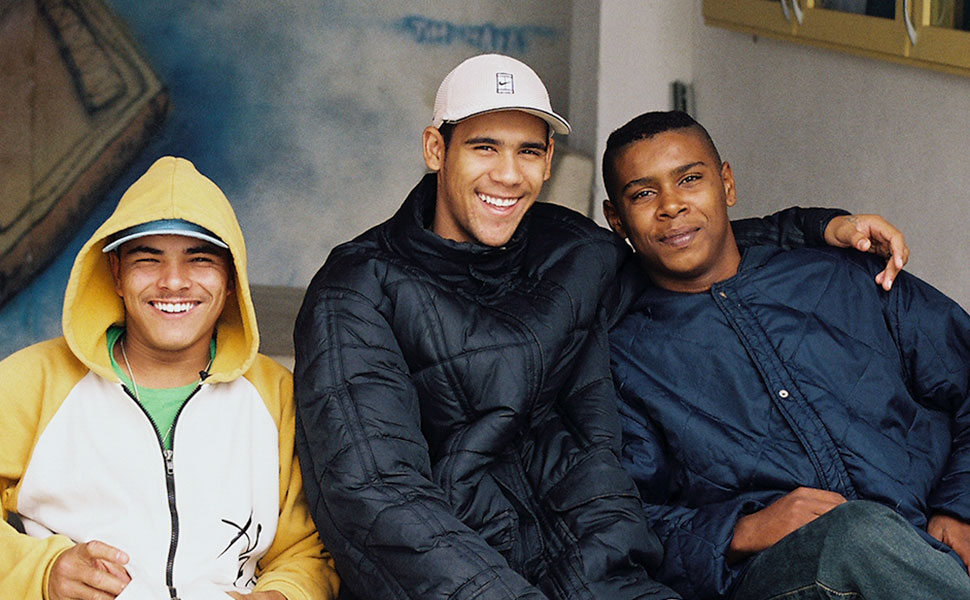 Recently, Romina Bandura from the Center for Strategic and International Studies (CSIS) stopped by IYF to present findings from The Future of Global Stability: The World of Work in Developing Countries. "It's a CSIS report," she said, "but I look at it as the result of a big partnership between CSIS, local stakeholders in our case study countries, and members of our Task Force."
Below, Bandura highlights the linkages between Sustainable Development Goals 8 and 16, the need for partnerships that bring all stakeholders into the conversation, and the importance of inclusivity in building a stable and prosperous world.
What's the connection between economic growth (SDG 8) and peaceful societies (SDG 16)?
It's important to foster economic growth that is inclusive to build better societies. For too long, economists have focused solely on expanding growth (i.e., GDP) which is the right thing to do, but this material wellbeing has been uneven. Many people have not had the opportunities to be productive members of society and have been left behind. We need to create inclusive societies that incorporate those who have too often been made to feel alienated—like young people, for example. As we emphasize in the report, the key is creating opportunities (jobs, businesses, etc.) for everyone, so people can earn a living. Yet, employment is more than income. Work links people to society, allows them to feel productive and engaged, and is an avenue to self-realization. Creating meaningful economic opportunities is important for stability and that requires building strong democratic institutions. 
What role do partnerships play in building a stable, prosperous world?
Many institutions have a role to play in creating stability and economic prosperity. This is not just a responsibility of governments: education systems, labor ministries, labor unions, and the private sector are the main stakeholders in this endeavor. The private sector is the main generator of jobs in any economy. Citizens themselves ultimately have the responsibility to get an education and find meaningful opportunities. But, we need to ensure that these institutions work with individuals to create a virtuous cycle with positive reinforcement—people being prepared for work and able to find good jobs or start businesses leads to greater prosperity, and this ladders up to stronger institutions and more peaceful societies.
What are the hallmarks of strong, effective partnerships?
Gathering different voices, listening, negotiating, and knowing beforehand that the outcome won't be perfect. The process of building any partnership will probably be "messy." The process is not always perfect, but it's democratic, has "buy-in" from participants, and can often lead to better outcomes. Often times, we sit here behind our desks in Washington, D.C., and think we have great ideas—but it's so important to talk to local stakeholders. And not just listening to them but incorporating what they say into our recommendations, actions and interventions. At CSIS, we consult with a broad range of stakeholders, both in Washington and in developing countries. That's what we did in the world of work report.
If we think about the world of work, the International Labour Organization (ILO) is a good example of a tripartite partnership: even though it's sometimes seen as a big and slow bureaucracy, it does a good job of incorporating the voices of workers, employers, and governments. 
Seemingly, inclusive partnerships based on deep engagement are not the norm. Why?
Well, IYF is a leading organization in creating these partnerships, so you know they are not easy. They can be messy. There's not always agreement. Plus, people and organizations are sometimes afraid of what they will hear when they engage with stakeholders on the ground, meaning they will not like what they have to say. Or—in the case of young people, for example—organizations may worry that because of their age, they lack the experience or vision to contribute. But really, they bring a lot to the table. Lasting solutions can't just be dictated by far-removed policy makers. Lasting solutions come from marrying the expertise of policymakers and engaging with people on the ground.
Romina Bandura is a Senior Fellow with the Project on Prosperity and Development and the Project on U.S. Leadership in Development at CSIS.
Tags
economic opportunity
inclusive market systems development