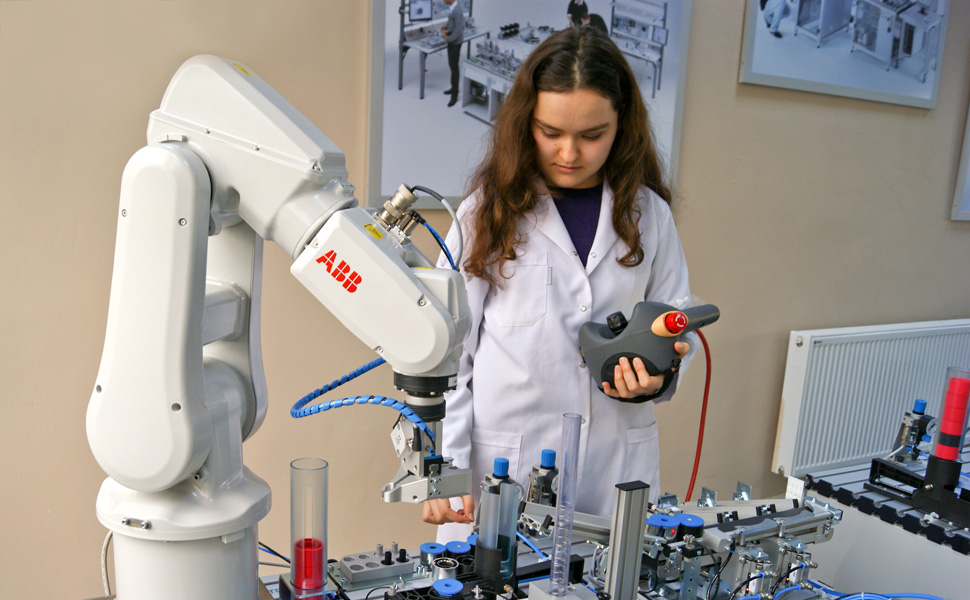 The global leader in power generation equipment, Cummins Inc. knows that equipping young trainees with soft skills is critical to bridging today's skills gap—and ensuring entry-level workers have what it takes to pursue career-ladder jobs.
To demonstrate its commitment, in early 2015 the company, which specializes in the design, manufacturing, and distribution of diesel engines, partnered with IYF to benefit young employees and technical trainees participating in its Technology Education with Communities (TEC) program. TEC works with vocational education schools globally to provide students with the tools, market-relevant curricula, and practical experience they need to be successful.
Now, using IYF's Passport to Success® (PTS) curriculum, young trainees will benefit from the development of essential soft skills like teamwork, time management, critical thinking, and effective communication.
To kick-start the effort, the company assembled 15 of its TEC staff from 10 countries for a master trainers workshop at its headquarters in Columbus, Indiana. Mark Osowick, Cummins' Vice-President for Human Resources Operations, helped set the stage. "Soft skills are an increasingly important part of productivity in the workforce," he said. "They create opportunities—not only opening the door for youth to obtain their first job—but opening the door to lifelong achievement and success."
For the next five days, IYF trainers walked Cummins team members through the paces of the PTS curriculum and teaching methodology. Managers from China, Kuwait, Morocco, Nigeria, and other points around the globe gained hands-on exposure to the program's experiential training model and youth-centered approach.
For Gopal Venkateshwaran, Cummins TEC Manager, Corporate Responsibility in India, integrating PTS fills a critical need. "In the Indian context, we often find that young vocational school graduates lack self-confidence," he says. "The PTS focus on sharpening skill sets to enhance trainees' knowledge strengthens their self-confidence." With its youth-friendly approach, it also improves trainers' ability to deliver content, he says, adding, "The training equipped me to more effectively communicate with youth, which can sometimes be challenging."
Since gathering in Columbus, the master trainers have fanned out across the globe to lead additional workshops for TEC teachers in eight countries. The participants welcome the opportunity to marry the new material with the technical content they have received from Cummins.
Through their global partnership, Cummins and IYF plan to train 400 professionals to deliver PTS across 60 institutions. The ultimate goal? To empower as many as 20,000 young people with the skills needed to pursue productive careers.
Tags
life skills
training of trainers
cummins
tec
self confidence