Dina Buchbinder Auron: How Your Board Can Benefit from Youth Voices
Read All Posts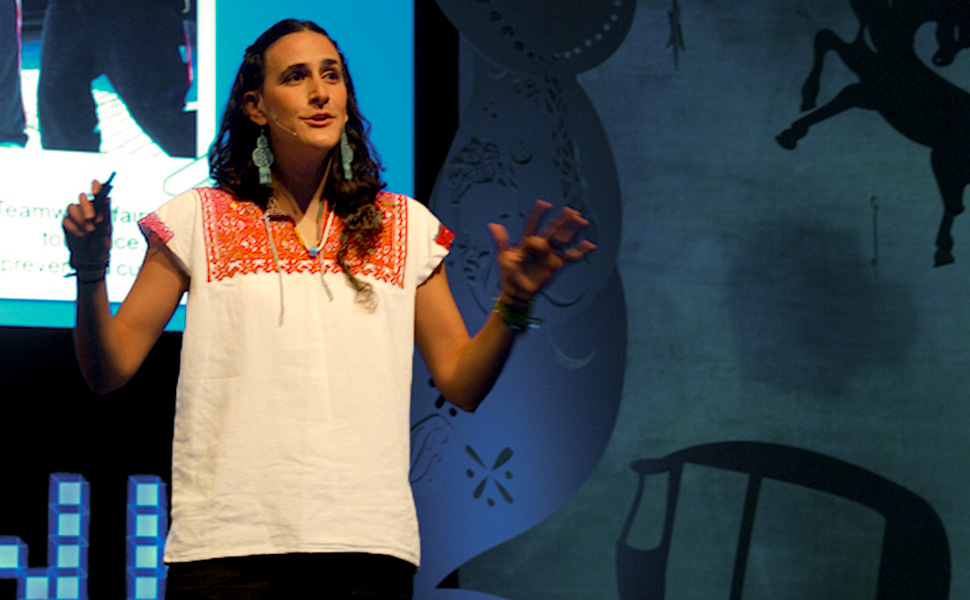 Dina Buchbinder Auron is Founder and President of Educación para Compartir (formerly Deport-es para Compartir), which works in multiple countries to "form better citizens from childhood through the power of play." In 2009, she was selected as a YouthActionNet® Global Fellow, and in 2012 joined IYF's Board of Directors as one of two youth members. As she nears the end of her term, Dina, now finishing a master's degree at Harvard's Kennedy School, reflects on her experience and what makes an effective board.
Why are youth views so critical to the governance of an organization like IYF?
It's significant that IYF takes the voices of young people into account. If you're committed to positive youth development, you need to hear from youth; their perspectives need to inform your efforts at the highest level of decision-making.
What do you feel is one of your strongest legacies as a board member?
I'm extremely passionate about how IYF communicates what it does, and I'm proud to be a vocal advocate for IYF and its mission. There are success stories everywhere; yet they're not as loud as the depressing news we so often hear in the media about youth challenges worldwide. IYF has a great story to tell. What better way to do so than through sharing the voices and perspectives of the young people we serve. IYF's contribution through the Global Youth Wellbeing Index is significant—and there's even more we can do to capture the needs of youth, their views, their hopes and dreams for their futures, and their contributions. The global youth population is the largest it's ever been; they need to have a voice at the table.
What did you learn through your board service?
My organization in Mexico is eight years-old. IYF just turned 25. The IYF board is more advanced and more developed than mine. I love my board and am very proud of them, but there are ways we could improve. My experience on the IYF board taught me what it means to manage an organization that's larger, more experienced, and operating all over the world. There's a lot that goes with that: having clear goals and strategies, managing human resources, delivering the best programs possible across diverse cultures, measuring your impact, and embracing every opportunity to learn and improve. And you need to be able to communicate your story.
Given your experience on the IYF board—and with your own board—what advice do you have for young leaders in creating an effective governing body?
First, you need a clear plan for developing your board based on where your organization is headed. What are the areas of expertise you need to move forward? It's key to choose people who are aligned with your values and mission. You need to look for allies, professionals representing diverse sectors, and then work with them to create a real team. IYF board members are impeccably committed and active in pursuing solutions. They're people who care profoundly about our mission and who will always be young in spirit.
What advice do you have for other organizations seeking to incorporate youth views at the board level?
If you're inviting youth, you need to truly listen to their opinions, to take them into account, to integrate them equally, and to profit from their fresh perspectives. You need to receive them with an open mind and to value their contributions. This is what IYF does. It also helps to make sure they're prepared for their role. As part of my board orientation, I spent time talking to IYF's team and being exposed to different parts of the organization.
What are your hopes for IYF's future?
My hope is that IYF continues its life-changing work in creating possibilities for young people. Through programs like Passport to Success®, IYF helps youth see their self-worth and maximize their talents. IYF believes passionately in youth and in their potential; something I know from my experience as a YouthActionNet Fellow. Imagine, an international organization coming into your life and saying, 'we think you're great and your work is important.'
It's easy to let the problems of the world consume us. Organizations like IYF remind you that there's much light as well. I'm illuminated by that light. It allows me to move forward with strength, clarity, and conviction. I will always be an IYF ambassador, a proud and active emerita board member.