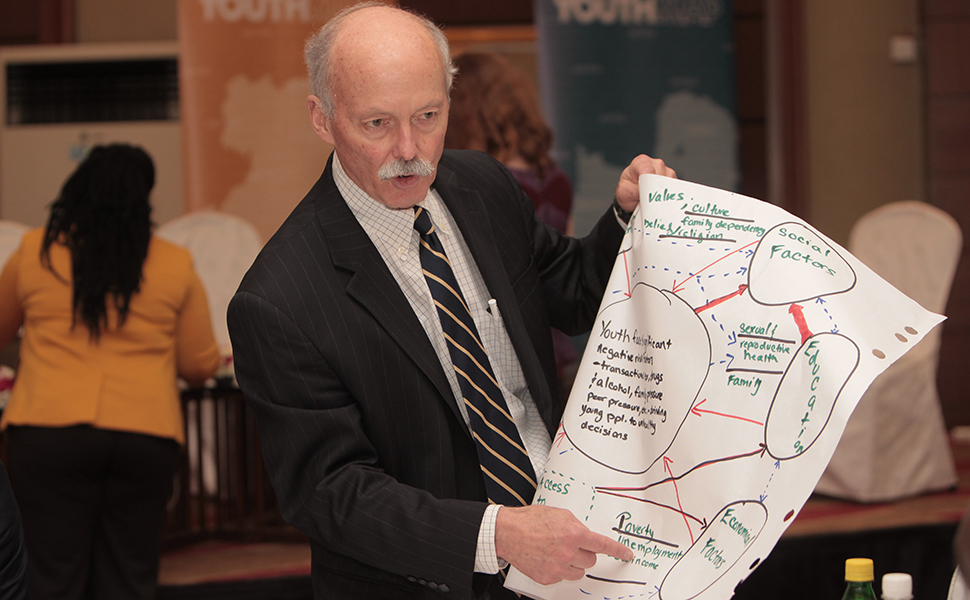 As the year draws to a close, so too does my time leading the International Youth Foundation as CEO. What is already an annual time for reflection feels like an even bigger opportunity to examine the progress made in the last few decades and, if the world is to meet global goals, the work that remains before us.
I'll step down on December 31st and leave IYF in the very capable hands of Susan Reichle, who will transition from her current role as President and COO. I've already expressed to you my full confidence in her and IYF's future with Susan at the helm. Looking beyond our organizational leadership and to the broader challenges youth and the world face and the possibilities hanging in the balance, I'm an optimist. However, I don't think the world—governments, philanthropies, foundations, development assistance programs—has paid enough attention to or made adequate investment in teenagers and young adults.
In 20 years pushing for greater investment in youth development, I've come to see young people as an orphan cohort. While commendable progress has been made for children, young people tend to be overlooked, maligned, and/or misunderstood. Part of the challenge is that "youth," by nature, is not simply defined by age. It's also a period of change and often tumult. But today's teens and twenty-somethings—as current and future leaders, citizens, students, employees, entrepreneurs, parents, and taxpayers—are the best hope for our collective future.
The so-called youth "bulge" is a real opportunity, if these women and men get through school and can be better employed, with greater well-being, than previous generations. How do we get there? Through partnerships that start by valuing youth as assets—not liabilities, that engage local communities and knowledge, and that emphasize sustainability and scale. I call on all sides—including corporations, foundations, and governments—to prioritize youth with investments that innovate in opening doors to opportunity.  
With each generation, young people inherit a world not of their making. They also don't stay young forever. As the global community continues to consider ambitions such as the 2030 Sustainable Development Goals, youth cannot be an afterthought. Now as CEO Emeritus, I will never stop advocating for youth as integral partners in creating a more prosperous, peaceful society—for everyone's benefit.