Don't Reduce Youth Peacebuilding Contributions to Stereotypes
Read All Posts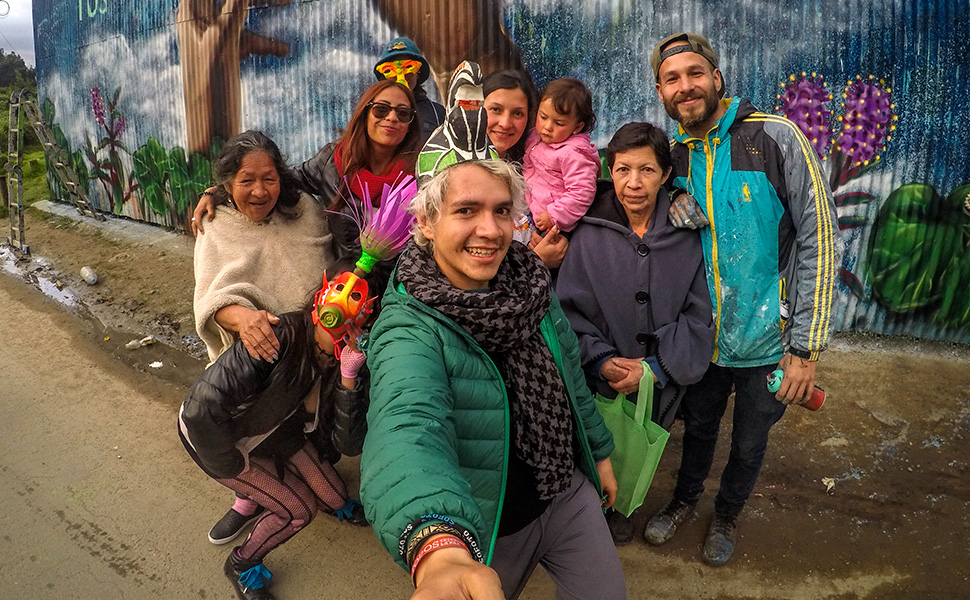 The narrative about young people frequently casts them as either passive victims of or active contributors to conflict. When acknowledged, youth activism often meets criticism for its supposed overuse of technology to engage audiences and advance causes. Today, as the world prepares to mark International Youth Day this August 12 around the theme of youth building peace, IYF celebrates the ways in which youth drive and maintain peace on the regional, national, and global stage. We also want to dispel the myth that young people's noses are always pressed against their smartphones, hopelessly reliant on social media to achieve all their goals.
The terms "Facebook activism" and "slacktivism" refer dismissively, if not disparagingly, to activities like signing online petitions, voicing outrage in Facebook posts, and participating in change solely through social media channels. While critics would reduce young people's contributions to peace building and conflict resolution to stereotypes, this intergenerational misunderstanding is nothing new.
"Complaints about technology leading to the moral degradation of the young are a venerable genre, perhaps as old as human innovation itself," writes an editor for The New Republic in The Malicious Politics of Millennial-Bashing.
Digital content and outreach and social media are part of youth activism, but they're not the whole story.
"Blogging helps me process the day's events, stay accountable, and capture lessons learned," says 29-year-old Nushelle de Silva from Sri Lanka, a 2017 YouthActionNet® Laureate Global Fellow. In 2012, Nushelle started Building Bridges, an organization that uses art and art programming to help rehabilitate young Sri Lankans who were displaced by and experienced trauma due to the country's civil war waged from 1983 to 2009. Online media itself, says Nushelle, can serve as a kind of bridge connecting the world to her work. "I like to think blogging invites the public to be part of our journey in a way that's personal, honest, and open to continuous feedback."
Twenty-three-year-old Leonardo Párraga from Colombia draws on the power of storytelling to mend rifts caused by war in his country. Following the fragile 2017 peace accord signed between the Colombian government and FARC fighters, Leonardo, also a Laureate Global Fellow, founded Letters of Reconciliation with the aim to help reintegrate FARC ex-combatants into civil society. The program encourages and assists citizens to write empathetic letters, and volunteers personally deliver the letters to FARC members and talk with them after they've read the letters.
Young leaders like Leonardo recognize technology's limitations. "Social media is an efficient way to keep supporters updated and reach out to new people," he says, "but real action happens on the ground, with face-to-face interactions that allow people to relate."
The generational rift over the value of new technology and social media points to a broader need for better understanding of what young people can contribute.
"We live in an adult-ocracy," says Leonardo, "where most of the decisions are made by older people. Regardless of your experience and knowledge, oftentimes you are marginalized and not listened to because you are not 'old enough.'"
"Young people bring energy and a willingness to try out new ideas," Nushelle says, "which encourages others to go through the motions even if they feel uncertain about the outcome, and this is really the only way forward."
Leonardo agrees. "Youth can offer alternatives that may remain overlooked by society in general. We come up with creative solutions in times when others only see obstacles," he says.
Those in positions of power benefit from listening to young people voicing their opinions and knowledge: to reach the SDGs, the world needs an intergenerational alliance. It will require young and old, women and men, and people from different nations, religions, and political stripes. It will involve productive partnerships between public and private sectors. It will require government leaders in conversation with members of civil society. It will mean listening to youth voices and respecting their views.
"Promoting peace is about being mindful of how we all are interconnected and how our daily actions have deep consequences in the world around us," Leonardo says. "Leading by example, young people can make peace the new mainstream."
"You can't do it alone," Nushelle reflects. "Family, friends, acquaintances and strangers will gather around causes they believe are worthwhile and will help set the gears in motion. Lean on them, and don't be afraid to ask for help … We all have gifts to give, and much to learn from each other."
On International Youth Day, it's important to remember that young women and men, far from being part of the problem, are an integral part of the solution, contributing valuable assets to activism and peace building—not in spite of their youth, but because of it.
Photo by Leonardo Párraga, 2015 Laureate Global Fellow
Tags
2017 laureate global fellows
peace
youth building peace
youthactionnet fellows advancing sdg
youth voices