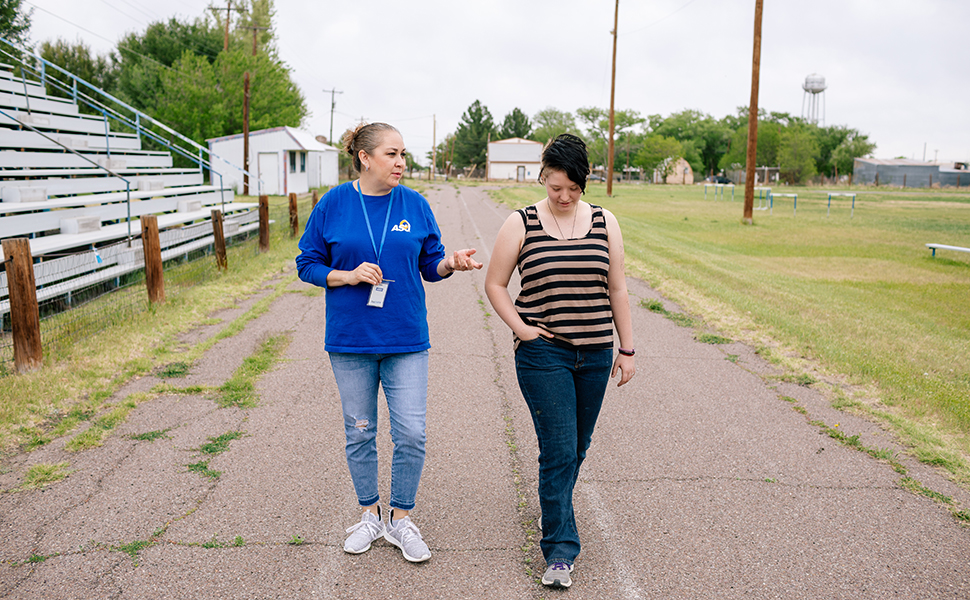 Oil rigs and cattle dot the landscape around Balmorhea, the West Texas town of a few hundred residents that Hanna calls home. Here, she has struggled to access resources and opportunities, like others in different parts of rural America. With the 17-year-old telling her story, a new video highlights these challenges—and how we at IYF are working to change things.
Watch the video to meet Hanna and her peers and learn how LEAPS, an initiative of BHP and IYF in Texas and Louisiana, works with local organizations to connect young people with the skills to succeed. You'll also see how LEAPS program staff and partners rely on students' input to inform program design, including activities such as career fairs.
"LEAPS is about bringing those resources together, bringing points in the community together to work and make an impact on the community as a whole. We come into the school and provide the resources to help those students perform well, stay in school, and get graduated," says Eliseo Elizondo, Executive Director, Communities in Schools, Permian Basin.
"It's very important that we elevate rural America," says Ruth Mitchell, a student at Pecos High School. "There are still people that matter there, and they still should have a voice."
Tags
rural america
youth voices
video