Embracing Complexity: Engaging the Mind, Body, and Emotions
Read All Posts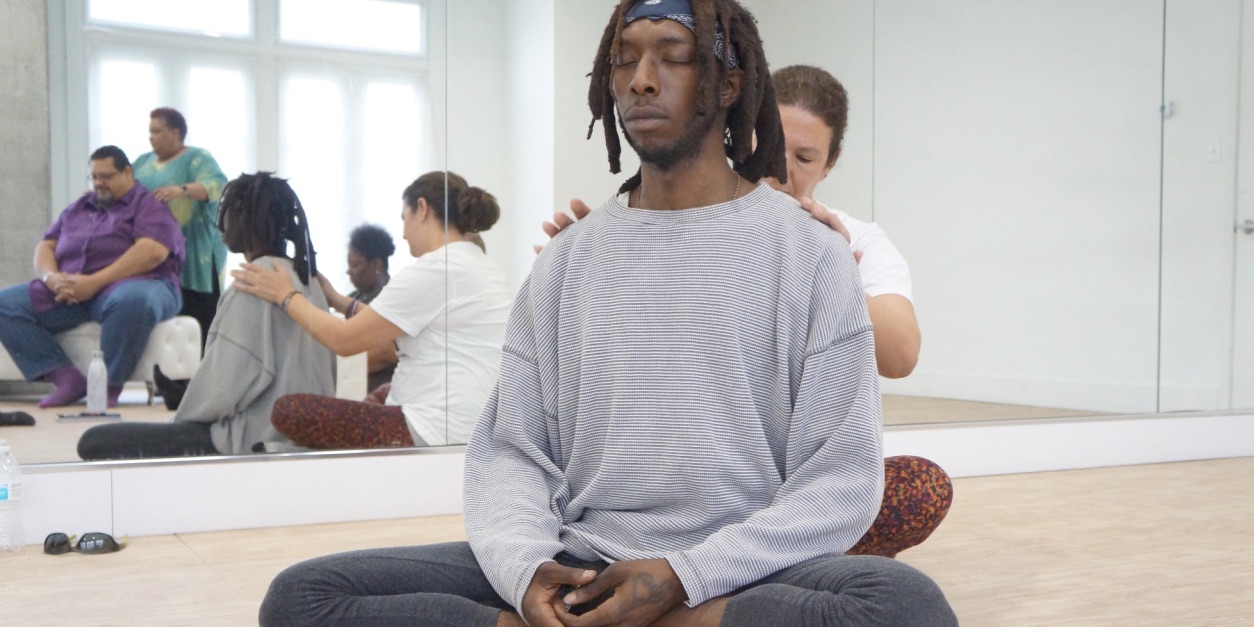 Experts generally agree on the importance of holistic, integrated approaches to meeting the needs of the 4.6 million youth in the United States who are not in school, training, or work. Yet practitioners often lack sufficient tools—and a roadmap—for embracing complexity and addressing youth needs for everything from job skills training and emotional support to self-worth and hope for the future. 
What if promising solutions to such challenges could be found through carefully combining approaches from different parts of the world? Such creative alchemy lies at the heart of Rede Cidadã's (the Citizen's Network's) work in Brazil. Rede's youth employability methodology incorporates music, movement, mindfulness, breathwork, dialogue, and reflection into a forty-hour training that cultivates what it refers to as the three wisdom centers: the body, mind, and emotions. In doing so, it borrows from contemplative traditions, indigenous wisdom, and the likes of Chilean psychologist Rolando Toro, Brazilian educator and philosopher Paulo Freire, and French sociologist Edgar Morin.
Rede developed its holistic, hybrid model, in part, in response to its employer partners, who cited issues with youth motivation and job retention. While five years ago, thirty percent of the youth Rede trained with life and technical skills would leave their jobs within a year, today that number has dropped to five percent. The reason? Rede graduates now feel more satisfied and capable of navigating difficult emotions and stressful environments. 
While the market had prioritized skill development; youth needed support in shifting deeply-entrenched mindsets. 
"The biggest barrier people face is how they perceive themselves," says Rede Training Facilitator Daniela Isis de Souza Araújo. "Most people have a critical opinion of themselves." 
"Your attitude can build or destroy you," adds Trainer Marcela Iris de Souza. "Youth are socialized according to certain norms. We need to break the pattern of normalcy." To illustrate her point, de Souza points to the 'fight or flight' response that gets triggered when humans perceive a threat in their environment. The Rede training equips youth to be aware of when they get triggered (e.g., by a peer or co-worker) and how to manage their reactions—and attitudes. 
"Vulnerable youth are socialized according to certain norms. We need to break the pattern of normalcy."

Marcela Iris de Souza, Trainer, Rede Cidadã, Brazi
Many factors contribute to nurturing positive attitudes among Rede trainees—from taking time to identify their assets (e.g., through recalling positive relationships/experiences, or sharing the origin of their names) to fostering a close-knit community to learning mindfulness techniques for managing their thoughts and emotions. 
Recent neuroscientific findings demonstrate the many benefits to overcoming negative thinking and self-criticism. James Doty, M.D., Founder and Director of the Center for Compassion and Altruism Research (CCARE) at Stanford University's School of Medicine, emphasizes the impact that self-compassion and self-control, developed through mindfulness techniques, can have on mental and physical health. He also underscores the importance of human connection to overall wellbeing. Through creating safe spaces for participants to express themselves and be vulnerable, Rede fosters these deeper connections. 
 YEP Staff Speak: "The Best Present Ever"
Staff at the Youth Empowerment Project (YEP) in New Orleans recently had the chance  to test out Rede's whole-person methodology—a key milestone in an 18-month learning  journey facilitated by (Re)Connecting Youth, an initiative of the International Youth  Foundation, to learn from and leverage promising global practices for addressing the  needs of out-of-school and out-of-work youth. Much was at stake. Would the team  embrace a new—more physical and emotional—approach to work-readiness training? 
While YEP's core curriculum already incorporated life skills instruction, the Rede model offered new delivery mechanisms (e.g., movement to music, meditation) and new tools for helping youth manage emotions and feel more connected as part of a community. 
Prior to the training, team members voiced skepticism. Rumors surfaced that Rede's model incorporated dance, personal sharing, and the occasional hug. The touchy-feely nature of the training came across as superficial in light of demanding workloads and the very real needs of the youth population YEP serves.  
What staff didn't realize is how much they would benefit. "I thought it [the training] was going to be about doing my job better. It was about doing me better," said YEP Youth Advocate Peola Trumble-Mckinnis. 
Sandra Washington, YEP's Juvenile Justice Program Director for St. Charles Parish agreed. "Two months ago, I didn't have much else to give," she said, calling the training "the best present ever." 
Their reactions underscore a critical tenet of Rede's approach—that to deliver quality youth programming, practitioners need to develop self-care techniques to avoid burnout and remain grounded and present with those they serve. The experience left Washington and others feeling more peaceful, grateful, connected, positive. What contributed to the shift?
Through breathwork and meditation designed to relax the body and mind, team members ganed new tools for managing stress and complex emotions. Through reflecting on positive life experiences, the group reported feelings of gratitude and satisfaction at living lives of service. Movement-based activities created space for emotional expression and connection.  
In collaboration with YEP staff, the Rede team has developed a 15-hour version of its  training that was recently piloted with New Orleans' youth. Based on results from the pilot, the training will be further refined, with the goal of ultimately integrating elements of Rede's model into YEP's employability programming. 
Embodied Wisdom 
The Rede curriculum focuses on nurturing four fundamental relationships—with one's self, one's friends, family, and neighbors, one's professional peers, and the planet—with content integrated through experiential activities, dialogue, and reflection. The transdisciplinary nature of the sessions reflects French sociologist Edgar Morin's philosophy of complexity and the belief that contemporary approaches to education and social problems had become fragmented.
In one exercise, "Frida Kahlo's Look," participants form a large circle. Each then takes turns making eye contact with a peer and striding confidently toward them. The exercise, delivered to heavy drumbeat, is rooted in Rolando Toro's theory of Biocentric Education. The circular formation and eye contact reinforce connection among participants. The deliberate stride allows each to embody what intention and determination—the kind needed to achieve life goals—feel like. 
"Ultimately, the bio dance exercises aim to spark the sensation of being vibrantly alive. Participants come to own their roles as active protagonists in their own lives."
For Toro, who died in 2010, an overemphasis on cognitive learning in education and training often denied the role of the senses and instinct in informing human intelligence and decision-making. He understood that emotions manifest in the body, for example, the way that anxiety produces a 'knot in one's stomach.' Through what he termed biodanza, or bio dance, individuals experience diverse emotions. Depending on the exercise, painful memories can surface (e.g., the loss of a family member or friend), along with feelings of empathy and joy. The goal is not to suppress feelings but to demonstrate that emotions are part of the human experience and the basis for forming strong connections with others. Ultimately, the bio dance exercises aim to spark the sensation of being vibrantly alive. Participants come to own their roles as active protagonists in their own lives. 
A Message of Inclusion 
For Rede, just as important as empowering youth to succeed in the workplace is reinforcing a message of inclusion and a commitment to the greater good. Its focus on individual transformation ultimately seeks to contribute to broader social change.
For young people whose life circumstances have left them feeling alienated from mainstream society, Rede's methodology emphasizes connection and community-building. Sessions are typically conducted in a circle, with direct eye contact, hand-holding, and optional hugs integrated into the process. Within a circle no one is left out and all members have equal value, emphasizes de Souza. 
Rede's emphasis on active learning and social inclusion borrows from Paolo Freire's educational theories. Freire emphasized the importance of engaging marginalized members of society as active learners and equipping them with what he termed critical consciousness and the agency to be a force for positive change. In one Rede exercise, "The Democratic Walk," participants stroll around the training room to music and are encouraged to take up as much of the space as possible. When prompted to stop, a subset of the group typically finds themselves on the periphery.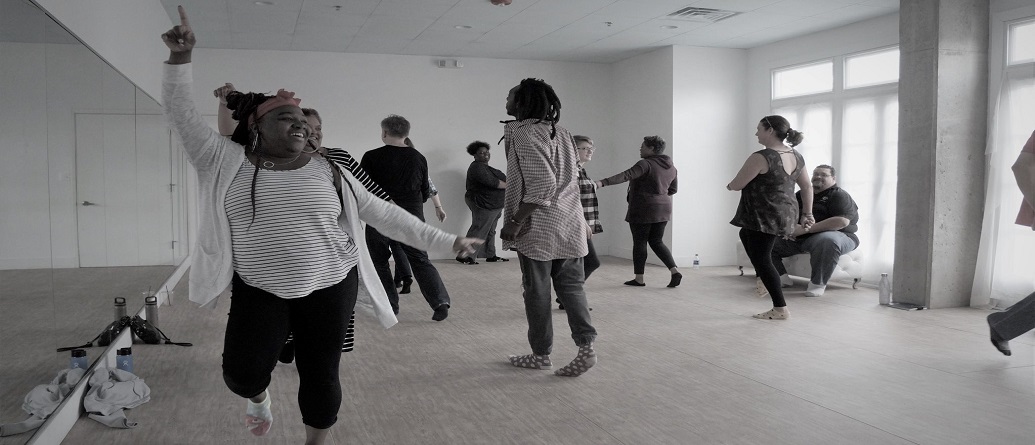 "Many young people are marginalized," says de Souza in explaining the exercise. "We need to be aware of who is on the edges and how we can bring them in." Such activities may sound subtle; yet when participants then dialogue and reflect on their meaning, the message is internalized. To sustain the impact of this and other exercises, facilitators send training graduates weekly messages via Facebook and WhatsApp with quotes and reminders of techniques for maintaining inner balance and positive relationships.  
How did Rede arrive at the components now included within its methodology? Its emphasis on whole person healing draws from psychology, biology, neurophysiology, and complexity theory. "We offer a progression of experiences so that young people can develop the emotional intelligence to achieve more balance in all sectors of their life," says de Souza. Activities that ground youth in the present reinforce the notion that managing one's emotions and thoughts is a daily practice—and one that never ends. The goal is to equip young people with the tools to be less reactive and more proactive. Also critical is helping youth reframe life experiences, including painful emotions, so that they become less destructive, says de Souza. "The combination of techniques—mindfulness, movement, dialogue, reflection—ultimately seeks to integrate positive attitudes and make youth more aware of irrational and self-destructive thoughts," she says.
So far, youth in New Orleans resonate with Rede's holistic approach. "I have never been greeted with that much positivity," said Jevon Le Blanc, a YEP beneficiary who took part in a series of Rede exercises. "Had it been a process that was taught with pen and paper by a person in a classroom, I would have gotten the technicalities," he says. "But would I have experienced a genuine emotional change in myself, to feel genuine self-love?," he asks rhetorically.
Ensuring youth like Le Blanc experience positive inner transformation lies at the heart of Rede's mission. 
Click here to learn more about '(Re)Connecting Youth: Exchanging Global Lessons (2016-2019)' Initiative.
Tags
NOLA & Belo Horizonte
social-emotional learning