Emotional Well-Being in Rural America: 5 Steps to Mitigating Anxiety, Depression in Young People
Read All Posts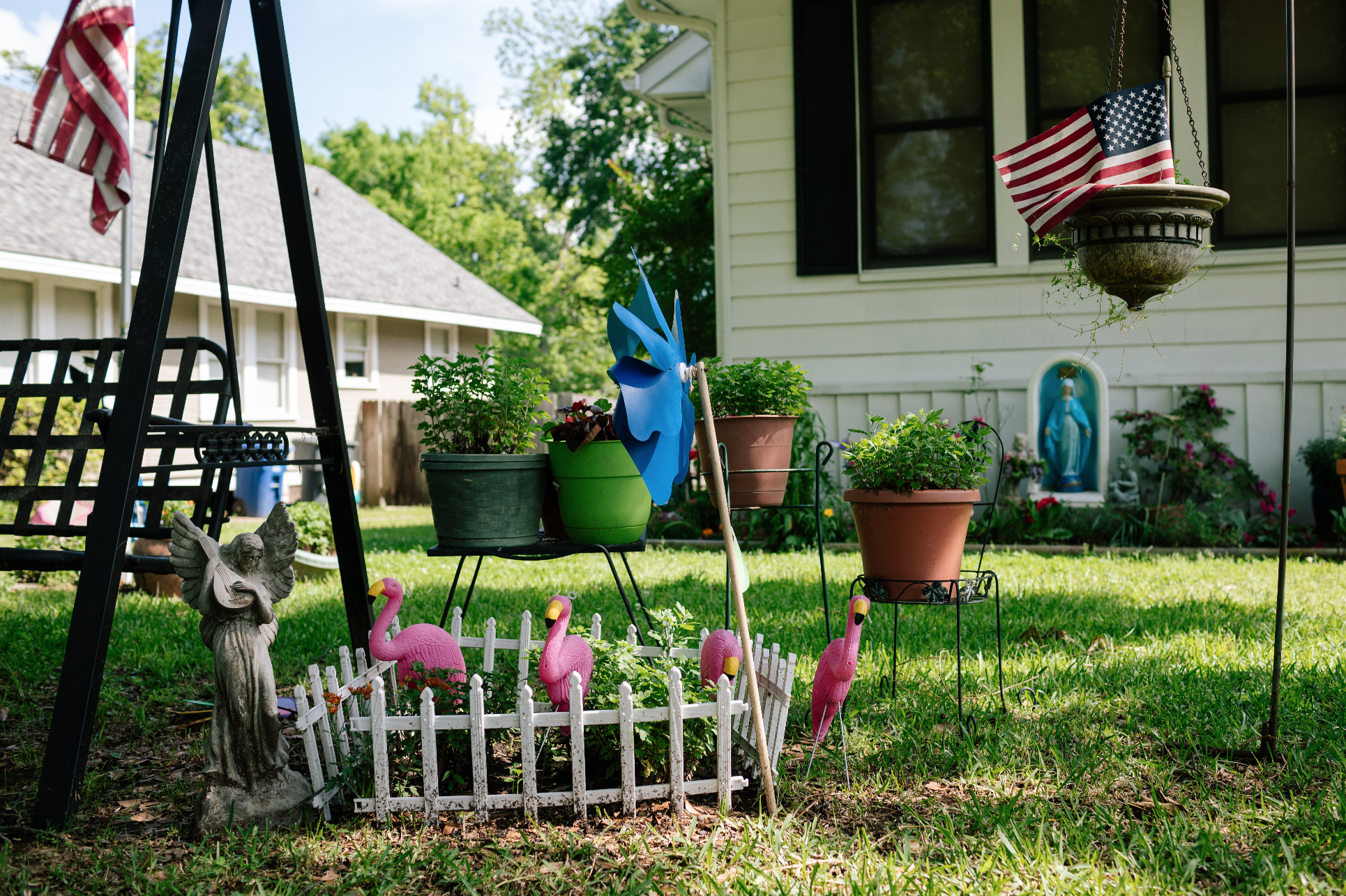 The growing mental health crisis among America's teens is exacerbated in rural communities, where young people lack access to parks, recreation centers, and libraries, and psychological support services. Their very real emotional needs often get suppressed and neglected, potentially sabotaging school, work, and life success. Through the LEAPS initiative, IYF has partnered with local communities in Texas and Louisiana to create spaces for youth to express their emotional needs and co-create solutions.
Consider Reeves County, situated in West Texas and the Permian Basin—​one of the most productive oil fields in the world. While families here have been subject to a traumatic rollercoaster of economic booms and busts for decades, the ratio of residents to mental health providers is a staggering 15,280:1. Nationally, the average is 426:1. With support from BHP, LEAPS works to connect young people in areas like this to much-needed services. We started by understanding youth perceptions of their own mental wellbeing.
In surveys, a small sample of high school students in West Texas identified their top mental health concerns as anxiety (70.4%), depression (59.3%), insomnia or trouble sleeping (48.1%), anger and strong emotions (44.4%), and family issues (37%). Nationally, anxiety is the most common mental health disorder in childhood and adolescence.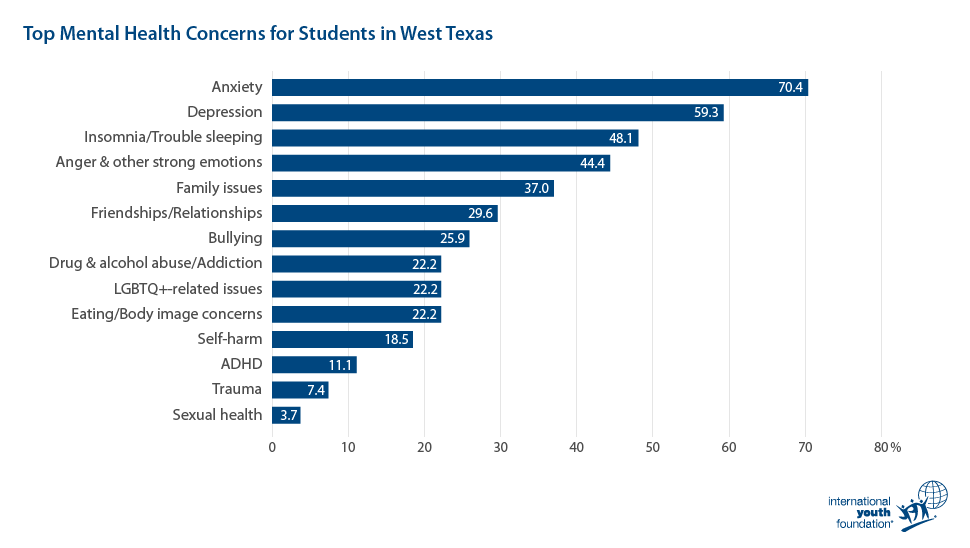 Our research also surfaced gender differences, which LEAPS took into consideration in designing solutions. Young women were more forthcoming in sharing mental health issues and more apt to seek help than young men but also at risk of being labeled by peers if they do. For young men, admitting to emotional pain was often perceived as a sign of weakness and therefore largely avoided. For both groups, living a small town where personal information gets easily shared, combined with taboos and stigmas connected to mental health and emotional wellbeing, pose a potent barrier to seeking support—if it even existed.
With these considerations in mind, here's how LEAPS has worked together with young people and communities to build responsive, meaningful programming:
Ask young people what they want and need. From the start and as described here, we surveyed and discussed with teens the extent of issues, their top concerns, and preferences for services. Based on a questionnaire asking young people to rank the resources they'd find most beneficial, students in Reeves County, for example, now benefit from art classes, yoga, and martial arts classes designed to nurture positivity and help youth manage stress and difficult emotions like anger.
Connect services and schools. Young people growing up in isolated rural communities lack access to critical wraparound services. LEAPS partnered with Communities in Schools, which embeds dedicated staff members within schools to support students with anything from tutoring to advice, transportation to STEM events, and help during a crisis. Most of the other service brought by LEAPS were also connected right into the schools.

Provide quality social and emotional learning. In Texas and Northern Louisiana, LEAPS trained teachers to deliver IYF's Passport to Success

®

(PTS) life skills curriculum. Through helping students to identify their strengths, manage emotions, and set goals, the PTS classes nurture self-esteem and a sense of possibility. The highly-interactive methodology encourages open communication and peer support, with participants feeling less alone—and more connected.
Leverage technology. In rural communities where young people experience financial, social, and geographic barriers to care, teletherapy platforms offer professional counseling services by phone, live chat, or video. Receiving counseling discreetly by phone also helps mitigate the risk of teens not using a service due to stigma—another issue IYF looks to tackle. In West Texas, LEAPS is piloting BetterHelp teletherapy services, for free, to allow more teens to access counseling.
Create space for youth to connect with one another and their communities. In South Texas and Louisiana, LEAPS is training youth to plan and carry out service projects using IYF's I:SERVE curriculum. Young people not only build skills and connect to their communities but also focus their attention on the needs of others. As studies point out, volunteering is connected with greater levels of wellbeing.
Ultimately, LEAPS seeks to prepare rural youth for success in school, work, and life—a goal that's difficult to achieve if young people lack hope for the future and the tools and skills to manage whatever comes their way. Working in partnership with youth and local communities, LEAPS removes barriers for youth to unlock their full potential.
To learn more, watch the video Strengthening Youth Opportunity in rural America with LEAPS.