The First Step to Successful Mixed Livelihoods in Africa
Read All Posts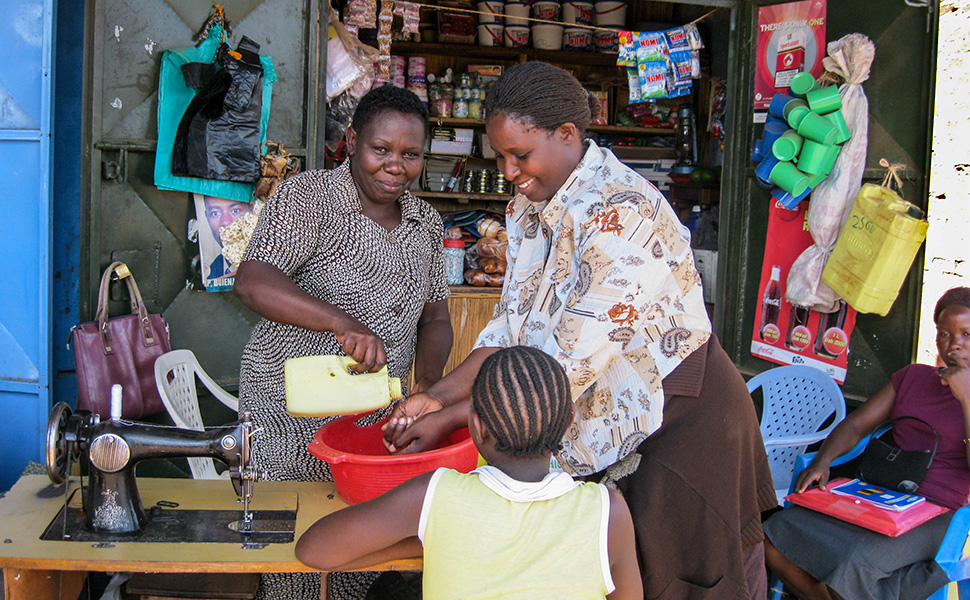 When I was a Peace Corps Volunteer in rural Guinea-Bissau during the early 1990s, I saw that finding consistent employment and income clearly was a challenge for everyone, especially the youth. Opportunities to earn remuneration through farming and agriculture were there (primarily with respect to rice, peanuts, cashews, and mangoes), but young people's interest to work the fields was limited. Why? Because even 25 years ago young people had started turning their backs on their parents' traditional agriculture-based work and lives for what they saw as more exciting and lucrative opportunities in the big city. Preliminary findings from The MasterCard Foundation's Youth Livelihoods Diaries Research Project support this notion, with a twist.
Approximately 700 million young Africans under the age of 30—along with other age groups—no longer focus on a sole way of making a living. They can't rely on just one job to meet their needs, more than half report knowing how to save their money, and they're also able to juggle the multiple jobs and income streams that allow them to satisfy their diverse interests. Two-thirds of youth surveyed as part of The MasterCard Foundation's research say they prefer the flexibility of running their own businesses. This combination of multiple jobs and entrepreneurship is how they see their lives in the future.
So, for improved economic growth on the continent, how do we harness these "new" youth employment behaviors and the gratification young people get from doing different jobs? How do we make sure young people are equipped with the resources and guidance to understand where the jobs are now and will be in the future? What can we do to be sure they can identify a clear path to acquiring the skills and completing the training necessary for success in those jobs?
As a good first step, the international development community, including national and local governments and youth-serving institutions, need to accept the economic realities of today. Instead of being prescriptive and looking at a single entry point to the world of work, we need to embrace the idea of mixed livelihoods by supporting economic growth opportunities for young people in a holistic way. We must look at the entire ecosystem of institutions, products, and services that enable youth to succeed in formal and informal work as well as entrepreneurship.
This multi-faceted approach includes being able to do more than simply responding to market demand, which by itself isn't sufficient to stimulate jobs and incomes given that 80 percent of the continent's income flows from the informal sector. It also includes fostering self-employment by offering business development skills training and access to robust youth-friendly financial products and services.
Launched in partnership with The MasterCard Foundation, the Via: Pathways to Work initiative aims to offer such a holistic approach. We will be working with and through national Technical Vocational Education and Training (TVET) institutions in Mozambique and Tanzania to directly empower youth and enrich the global understanding of livelihoods in Africa in multiple ways:
Instilling foundational life skills and market-driven technical skills training to better prepare young people for work, whether they'll earn a wage or start a small business
Fostering success for youth who choose an entrepreneurial path through training on business development services and ensuring subsequent access to financing through a network of financial services providers
Working directly with local youth-serving organizations to understand their needs and equip them to work more efficiently and effectively
Researching and then sharing, through a series of publications and events, what we learn about achieving positive outcomes for youth and what's required for sustaining and scaling effective youth training and services.
Via will take a deeper look at the many critical issues impacting youth opportunities for economic growth. By working with these national institutions, we are aiming to effect system-wide change on a large, long-term scale in a sustainable way. We urge other youth-serving entities to join us and do the same.
Matthew Breman is Regional Director, Africa.
Tags
mixed livelihoods
the mastercard foundation
holistic approach