Five Tips for Deepening Youth Engagement in the Development Space
Read All Posts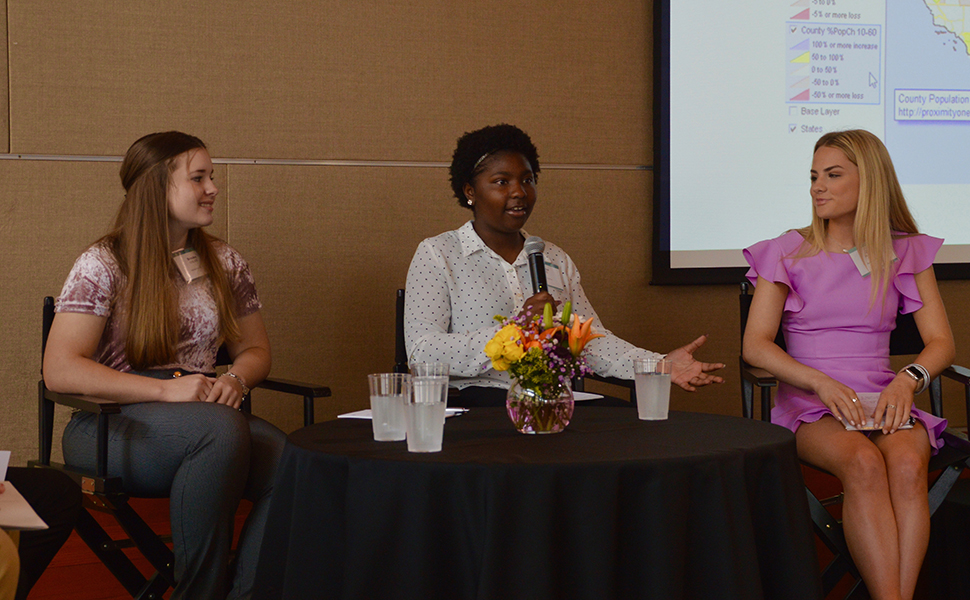 At IYF, we've learned from 30 years of experience that programs are more effective when young people participate in their creation, implementation, and evaluation. Moreover, young people have a right to be involved in the decisions and processes that affect them. 
As IYF's Technical Advisor for Youth Agency & Engagement, I think a lot about what it takes to design and facilitate meaningful youth engagement activities and how to provide clear, accessible, useful guidance to my colleagues, and participating youth. Below are five recommendations for expanding and deepening youth engagement.
Stay informed and be intentional. Translate and apply key youth engagement principles, frameworks, and tools for different purposes and audiences. Whether it's developing and delivering a staff training, orienting youth participants to a leadership role, updating organizational policies and practices, or pitching a youth engagement activity to a donor, it's important to understand key youth engagement definitions, principles, and resources that should inform the work. Equally important is the ability to relay those terms and standards in a way that resonates with your audience and aligns with what they care about and their organizational or programmatic objectives. That may be communicating how youth engagement could support student retention and performance to a school administrator, equipping young leaders with the vocabulary to express that they feel like tokens and want to be treated like partners, or developing a compelling pitch to convince a donor to fund an engagement activity you want to implement.
Don't underestimate young people, and don't mistake participation for meaningful engagement. Young people can do a lot, usually more than is expected, so watch out for binary thinking related to assumptions about what youth can and cannot do. Instead, identify existing youth assets and then scaffold supports and opportunities based on their life stage, experience, and interest. For example, before deciding whether a young person can or cannot manage a complex budget, ask questions like: How old are they? Did they drop out of secondary school or graduate from a tertiary institution with a degree in finance? Are they an intern, employed full-time as a young professional in your organization, or participating as peer mentors in a month-long training activity?
Set expectations about the assignment and communicate them clearly. For example, does the assignment entail designing a budget? Financial reporting? Reconciling receipts? Or, will the participating young person be working with a finance counterpoint to review expenditures? Depending on the role they are playing in your project, it is important to design your supports, opportunities, and services to set them up for success. Intentionally plan for ways you'll express care, challenge growth, share power, and expand possibilities in ways that are appropriate to your youth participants' developmental stage. In addition, take advantage of partnership assessment tools, like the Youth-Adult Partnership Rubric or Involvement and Interaction Rating Scale, to routinely monitor and improve the quality of the partnership.
Integrate youth engagement into monitoring, evaluation, research, and learning (MERL) priorities and practices. While you may be used to doing this to comply with the results-based management approaches used by many donors, the ability to define, measure, and report on key youth engagement standards and indicators is equally important to ensuring youth satisfaction with their engagement and collaborating, learning and adapting as you go for better programs and partnerships. Seek out ways to learn about your youth engagement efforts, even if in informal and low-budget ways, to generate evidence for your next proposal or make a compelling case for changing a policy or procedure. Integration into priorities and practices is meant to underscore the importance of both measuring youth engagement and engaging youth in measurement—the latter can really help improve the design of your research and collection and analysis of data.
Advocate for young people's lived experience to be valued as expertise. Do you ever feel uneasy when people throw around the term "expert?" If so, join the club! Katelyn Mack captures the discomfort well in reflecting on "the systematic way in which expertise in some areas, such as formal training or credentials, tends to be favored and elevated above expertise accrued through lived experience." Around the world, young people continue to be mistreated and disrespected simply because of their age. Adultism manifests itself in institutions, laws, customs, and attitudes. Knowing how to recognize and address it is critical. As youth workers, we must reflect on our age and position, recognize the limits of our perspective, and work to center the perspectives and priorities of those we seek to serve—young people themselves.
For another perspective on what should be done to advance youth engagement in the positive youth development space, and beyond, check out this companion post from Christabel Netondo. We met in the YP2LE Youth Engagement Community of Practice, for which she recently concluded her appointment as Youth Advisor. I count Christabel as both friend and trusted advisor. While I still identify as a young person, I am ten years "less-young" than Christabel and a decade further into my career. She reminds me that even though theory and experience have their place, nothing can replace the depth of insights one gains from meaningfully engaging young people themselves.
Learm more about IYF's approach to youth engagement here. 
Sarah Jonson is IYF's Technical Advisor, Youth Agency & Engagement.