Fixing a Skills Gap in the Aerospace Industry in Mexico
Read All Posts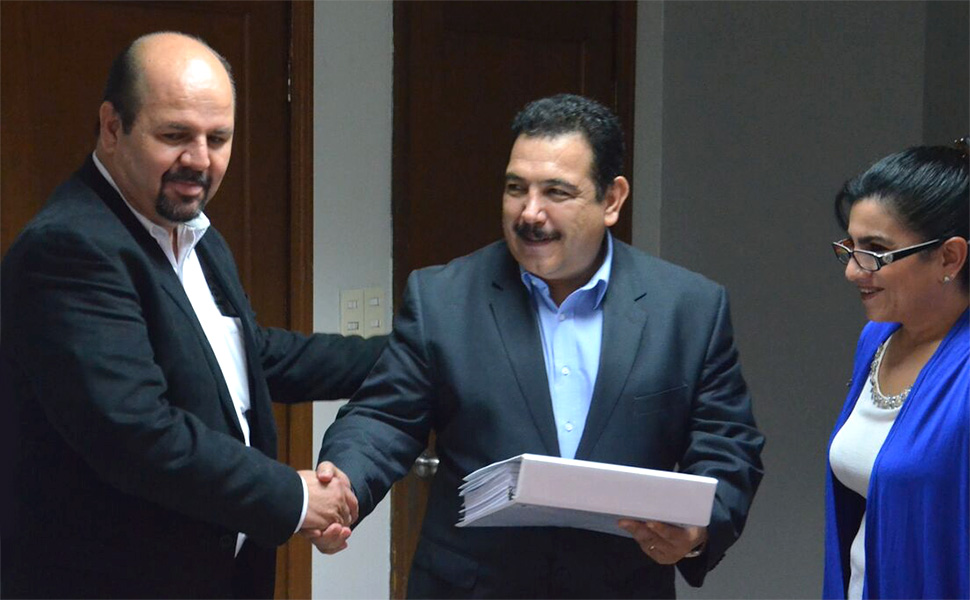 If you build an aircraft maintenance workforce, will investment for a maintenance facility come? If you're in Chihuahua, Mexico, the answer looks to be yes, thanks to years of planning.
For the first time, IYF partner in the state Colegio Nacional de Educación Profesional Técnica, or CONALEP, has anticipated and facilitated an important economic development investment by training a youth workforce with the necessary technical skills for a growing field. Specifically, a new Aircraft Maintenance Repair and Overhaul (MRO) facility is slated to open at the Chihuahua Airport in 2017.
This training falls under Rutas, an initiative of IYF with the Entrepreneurs Foundation of Chihuahua, with support from USAID. Rutas is preparing high school students in the border states of Nuevo Leon and Chihuahua to successfully transition into the workforce by ensuring that their technical schools' curricula match employer need.
Recently, CONALEP Chihuaha graduated a cohort of instructors who lead classes in aeronautic assembly and maintenance for students in the technical upper secondary education system. The first students trained in aeronautic maintenance will graduate in May 2016. Of the students who receive an industrial electro-mechanics degree (with an aerospace technical specialty) through CONALEP, half are expected to find jobs at the new MRO facility. The others will secure work at other existing and upcoming aircraft assembly plants in the city. One in three of the nation's aerospace jobs is in Chihuahua.
Additionally, as part of a new collaboration, the Air Washington consortium of community colleges donated the curricular materials they have used to train aeronautic technicians in that state under a grant from the US Department of Labor. Using these materials, CONALEP developed curricula that complement the plan the Chihuahua Aerospace Cluster has shared for its growth over the next 10 years. CONALEP has offered these materials to two other Mexican public technical school systems, DGETI and CECyTECH, who are part of the Rutas alliance.
Tags
aerospace
technical skills
technical training
conalep
chihuahua
curricula
curriculum alignment