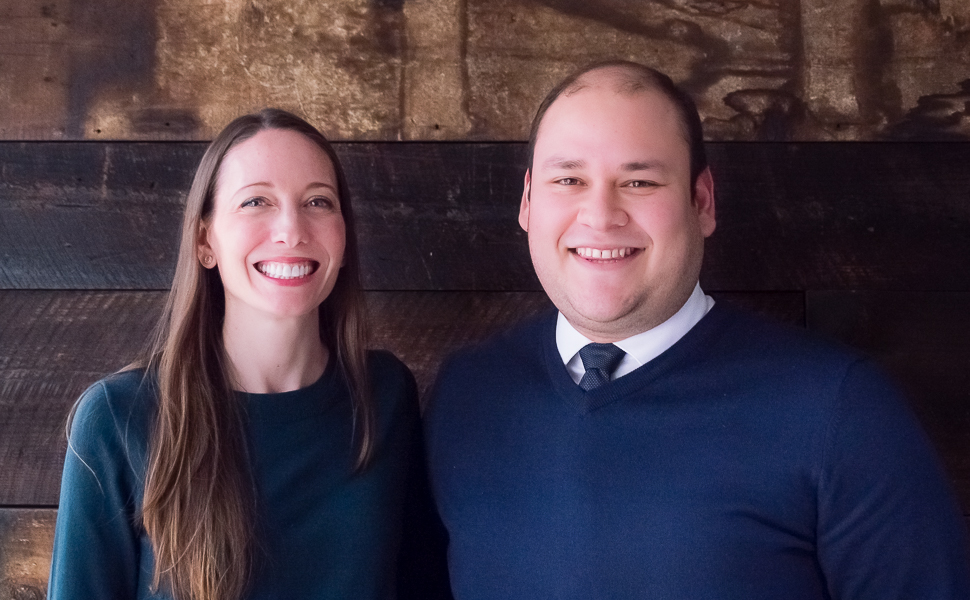 Each year, IYF staff nominate their peers for our organization-wide Employee Excellence Awards. The criteria include ways nominees have contributed to IYF beyond their job descriptions, been especially creative or innovative, and demonstrated leadership skills. This week we are introducing the four winners for 2016: two representatives from our field offices and two from our Baltimore headquarters.
Although Sergio Lopez, Operations Coordinator, and Katie Raymond, Program Manager for Africa, do different work in different corners of the globe, they share a dedication to IYF's mission and the world's young people. Their commitment and positivity have earned them each an Employee Excellence Award for 2016.
"Sergio seems to have gained many years' worth of knowledge in the short time he's been at IYF," wrote the coworker who nominated him for the award. Lopez joined the organization at our Baltimore headquarters in January of 2016, after having worked on the USAID-funded IYF Youth:Work Mexico initiative in Juarez, Mexico. In his first year at IYF, Lopez not only has excelled at his accounting and finance responsibilities; he also offered selfless help during IYF's office move in May and organized a ping-pong tournament in August. As his nominator put it, "He is always kind, always willing to help, and consistently gets things done without being asked."
Raymond joined IYF in 2011, when she managed initiatives in Egypt and Palestine. Today, her work has shifted to Sub-Saharan Africa, specifically Zimbabwe. In her nomination, Raymond is praised for reducing a $200,000 deficit on direct costs, managing the shift from 8 to 23 partner organizations, and mentoring other staff. Additionally, Raymond has taken on a leadership role in how IYF promotes gender equality by serving as one of our experts for mainstreaming a gender perspective into youth development programming. Despite a heavy workload, her coworker says, "Katie always comes to work with a smile."
IYF is grateful for their hard work for the benefit of the world's young men and women.