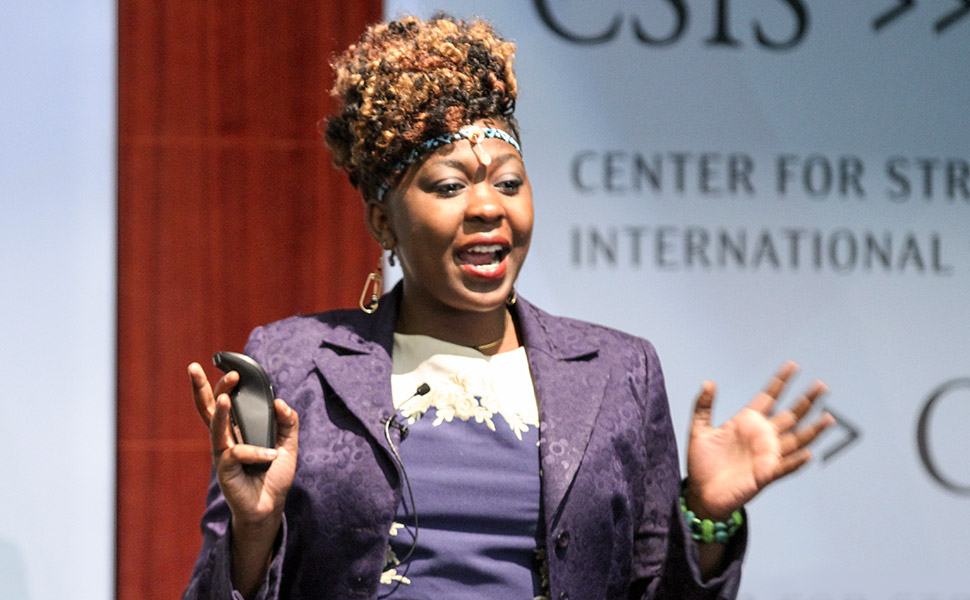 "We need to acknowledge and recognize the contributions of young people," affirmed UN Secretary-General Envoy for Youth Ahmad Alhendawi in addressing over 120 public, private, civil society, and youth leaders who convened at the Center for Strategic and International Studies (CSIS) in Washington, DC, on October 8 to discuss the impact of today's global movement of youth-led social change.
The half-day event, entitled "Generation Now: The World's Largest Resource, Solving Our Biggest Challenges," was sponsored by IYF, Laureate International Universities, and CSIS. Highlighted were the achievements of the 2015 Laureate Global Fellows, 20 accomplished young social entrepreneurs from 19 countries who came to Washington to participate in a week of intensive leadership training, the kick-off to their yearlong fellowship. The fellowship is managed through IYF's YouthActionNet®  initiative which, to date, has supported over 1,330 young leaders in 90 countries through the creation of 22 youth leadership institutes around the globe.
Reflecting on his own experience as a 2008 Fellow, Mr. Alhendawi spoke to the importance of connecting young leaders. "Being part of a network is being reminded you're not alone in your journey," he said, adding that youth have a vital role to play in achieving the newly-launched UN Sustainable Development Goals.
"Their 'can do' spirit is contagious," said Douglas L. Becker, Chairman and CEO of Laureate Education, Inc., in recognizing the unique ability of today's young social innovators to inspire hope, optimism, and action. He also acknowledged the challenges such leaders face and Laureate's commitment to supporting them throughout their social change careers.
"Our goal is to help young social entrepreneurs grow their ventures, while building their leadership skills for a lifetime," said IYF President and CEO Bill Reese, citing YouthActionNet's 15-year track record and comprehensive approach. That approach includes advanced leadership training, networking, advocacy, and continuing education opportunities delivered through a globally-connected, locally-rooted network of youth leadership institutes.
Other themes explored at the conference were the obstacles that stand in the way of young leaders fully maximizing their contributions and the role of universities as hubs for youth social innovation. In addition to offering social innovation courses, "different areas of the university need to work together to achieve the goal of students who are contributing to their societies in meaningful ways," said Lourdes Brizuela, Director of Corporate Responsibility and Community Outreach at Universidad Latina in Costa Rica, one of 14 Laureate Universities collaborating in the YouthActionNet global network.
Punctuating the event were presentations by Laureate Global Fellows, who shared their innovative approaches to making low-cost, online language education available in Brazil, training youth at-risk in Singapore to express themselves through music, increasing literacy through the creation of school libraries in Peru, empowering youth to combat gender-based violence in Kenya, and influencing foster care policies in the United Kingdom.
View a video of the Generation Now conference.
Tags
yan laureate global fellows
laureate
ahmad alhendawi
bill reese
douglas l. becker
event
csis