Give Young People a Platform—They Have Insights to Share and Stories to Tell
Read All Posts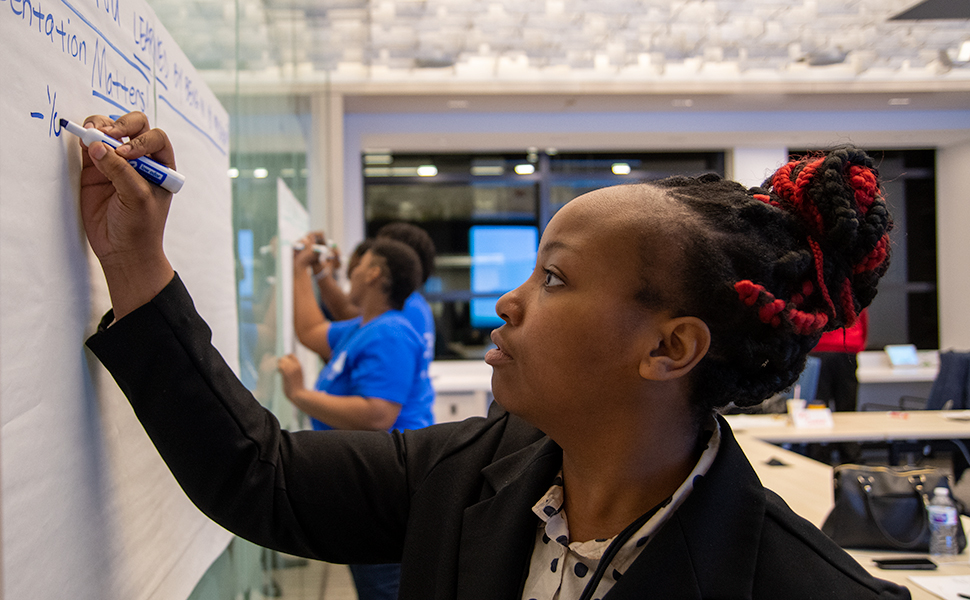 Young people have a lot to say about the world—from issues impacting their households, friend groups, and communities, to global matters weighing heavy on the minds of their generation. They have stories to tell about their experiences and aspirations, observations to make about the obstacles standing in their way, and insights to share for how best to address challenges.
Meaningful engagement with young people—not only as program participants, but as partners in change—should be at the heart of all positive youth development efforts. As part of the Youth Opportunity initiative—developed in partnership between IYF and McDonald's—young program participants in Chicago and Washington, DC were selected by their trainers and mentors to be Youth Opportunity Ambassadors.
Ambassadors receive a stipend for the five-month position, and will also have the opportunity to network, build their resumes, and work with professionals to develop skills in areas such as writing and public speaking. In this leadership role, they will collaborate with YO program and communication staff to develop a variety of multimedia content—from blog posts to videos—to share their perspectives, ideas, and opinions in their own voices.
Be sure to check IYF's website, and follow us on Twitter, Facebook, LinkedIn, and Instagram, to hear from these amazing young people. 
Learn more about the Youth Opportunity pre-employment initiative and the partnership between IYF and McDonald's.