Global Youth Leaders Share Fresh Ideas for a Better World
Read All Posts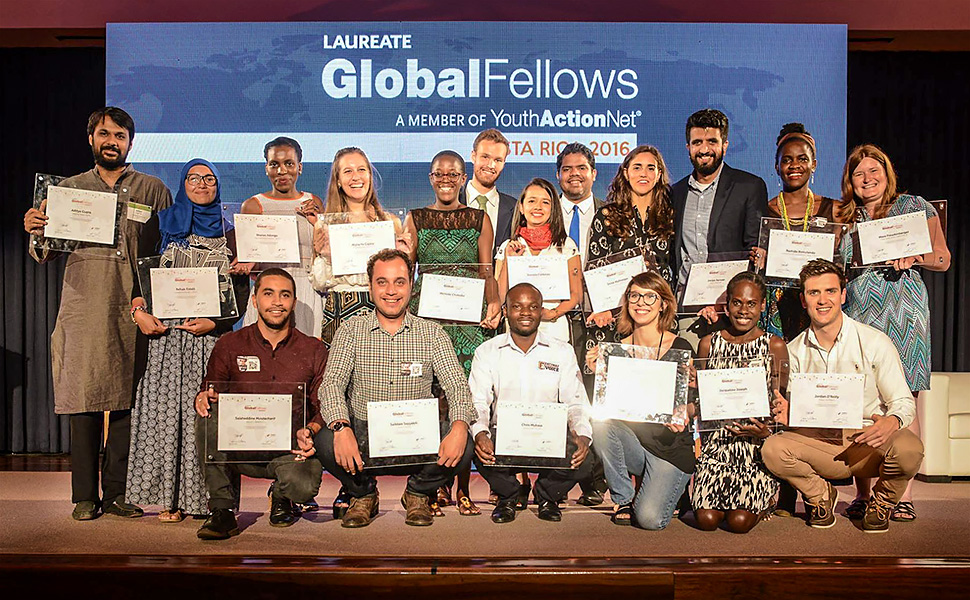 The day's theme was youth-led social innovation. The setting was Universidad Latina de Costa Rica (ULatina) in the heart of capital city San José. On October 13, more than 200 students, professors, and public and private sector leaders convened on the campus to learn from young social entrepreneurs from 18 countries about how to be a force for good in a world facing unprecedented challenges. 
"It has been truly inspiring to hear from you," said Costa Rican Vice President Ana Helena Chacón following impassioned presentations by four pioneering young leaders. Each shared their innovative approaches—from predicting and preventing disease in Brazil to upcycling plastic waste in Peru, from combating gender-based violence in Papua New Guinea to empowering individuals with disabilities in Australia to access quality care. 
"We need your fresh ideas to build a better world," she added, pointing to the need for new policies and greater investment in human talent to support innovative solutions. 
These youth were among 20 2016 Laureate Global Fellows who spent a week in Costa Rica as the kickoff to their yearlong fellowship. Established through a partnership between Laureate International Universities and IYF's YouthActionNet® initiative, the fellowship is awarded annually to 18- to 29-year-old founders of successful social ventures. 
Earlier in the day, fellows gained insights into common leadership challenges during an executive roundtable discussion. "Have a clear idea of where you're going and why," advised Laureate President and COO Enderson Guimarães, adding "a goal without a plan is a hallucination." He cautioned fellows to "not to wait for perfection" and to learn from their mistakes. 
IYF President and CEO Bill Reese spoke to the power of relationship building. "Being a CEO can be a lonely job," he said. "Create an informal group of friends you can count on," he urged, pointing to the value of YouthActionNet's network of fellows, now spanning 1,400 young founders and CEOs in 90 countries, in forging meaningful connections.
Five years ago, ULatina launched Premio Yo Creo, one of 15 YouthActionNet leadership institutes established at Laureate International Universities. The global fellows not only met with Premio Yo Creo alumni but shared their successes—and failures—with university students eager to hear their stories. "Be persistent; be relentless," said Rehab Eldalil, founder of Catherine Exists in Egypt, encouraging a packed auditorium of students to pursue their social change interests with gusto. 
Prior to the conference, fellows participated in a six-day leadership training, with sessions devoted to creating a theory of change, effective storytelling, scaling and sustaining a social venture, systems thinking, gender dynamics, and other topics. The training was the first step in a yearlong experience that will include mentoring, networking, advocacy, and learning opportunities. 
"You can't save the world on your own," said fellow Chris Mukasa, founder of Fatuma's Voice in Kenya, commenting on the value of "getting time away to reflect and improve while supporting each another." 
To learn more about YouthActionNet, the 2016 Laureate Global Fellows, and the role of today's youth in advancing the UN's Sustainable Development Goals, read our latest publication, Goal Getters. 
Tags
social entrepreneurship
laureate global fellows
youthactionnet national institute
sdgs