Hilton Worldwide Training Shows Life Skills Make a Difference
Read All Posts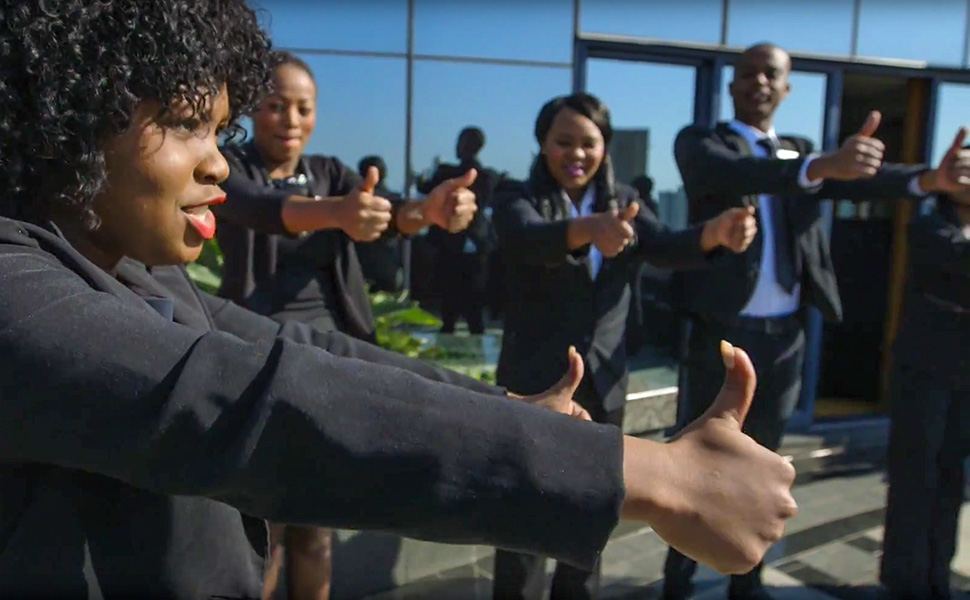 Companies increasingly are investing in products, operating models, and workforce strategies that deliver shared business and social value. IYF partner Hilton Worldwide is experiencing firsthand the positive impact of investing in workforce training that provides this kind of mutual benefit. In 14 countries around the world, Hilton's entry-level team members are training using Passport to Success® (PTS), IYF's proven life skills curriculum, to prepare themselves to start and build successful careers in the hospitality industry. Watch the new video "PTS at Hilton: Creating Shared Value" to learn more about the training's impact on the personal and professional lives of team members at the Hilton Durban in South Africa.
As the world's fastest growing hospitality company, Hilton understands that sustaining rapid growth means hiring and training qualified young people. PTS is helping Hilton Worldwide achieve this goal in a socially responsible way. As shown in the video, team members are learning essential communication, teamwork, and problem solving skills, and they are having fun in the process. According to Yvonne Hodgett, General Cashier at Hilton Durban, "I've really enjoyed Passport to Success. It's given me skills I didn't have before. My bosses and my colleagues can see that I can make a difference. They've given me the opportunity to grow myself as a person."
IYF is proud to work with a company such as Hilton that values corporate citizenship and believes and invests in young people as they come into the industry and grow and build careers. As Gretchen Stroud, VP for Learning and Development at Hilton Worldwide, explains, "PTS and our partnership with the International Youth Foundation are paramount to bringing shared value to the communities where we live, work and travel."
To learn more about Passport to Success, please contact pts@iyfnet.org.