Hope For a Better Tomorrow: How Youth Opportunity Ambassadors are Confronting Discrimination
Read All Posts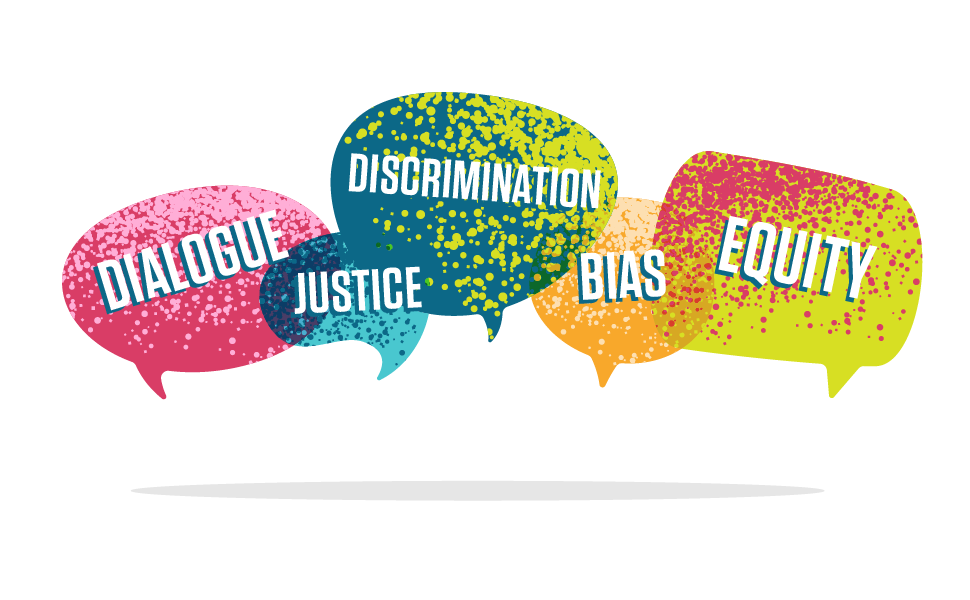 In the past year, the United States and countries around the world have had multiple reckonings with widespread discrimination. The need for social justice is not new, but the sense of urgency is arguably historic. We've watched as millions of protestors stood up for Black lives, we've used #StopAAPIhate on social media as a callout of the increased prejudice towards Asian Americans and Pacific Islanders since the coronavirus pandemic began, and we've celebrated the Transgender Day of Visibility to uplift members of the LGBTQ community.
Long-term implications of these social justice movements are yet to be determined, but each movement seems to signify that the time for change is now. For the Fall 2020 Youth Opportunity Ambassadors, discrimination is not an abstract issue—unfortunately, it hits close to home for many of these young people.
As 25-year-old Brianna recalls, "growing up I remember not fitting in with the other children and a teacher disliking me. I felt upset and confused about the situation. I was being abused by other students until I stood up for myself. One day I arrived to school and my teacher tripped me. When my aunt asked about the incident, my teacher denied it and said I tripped over her foot on my own. The next day I was walking into class and my teacher stopped me and apologized."
Vianey, 22, has experienced discrimination in the workplace. "I used to work at a water park," she says. "My brother and I were the only Latinos working there. Co-workers made us feel out of place. They would assume that we didn't know how to speak English only because we were Latinos. We are both fluent in English."
Victoria, 27, has experienced ethnic discrimination at her daughter's school, and her sister has experienced gender discrimination working as a physician—others haven't taken Victoria and her family seriously, sometimes ignoring their presence entirely. Victoria recalls feeling unwelcome after these incidents.
While some instances of discrimination are as blatant as being tripped by a teacher or being isolated by peers, 23-year-old Sierra explains that discrimination, while pervasive, can also be subtle: "As a graduate student studying social work, I have become more aware of the discriminatory practices that plague our society. Some may think that discrimination must be clearly seen and evidenced in order for it to be true. However, discrimination can be covert and not clearly seen, yet this does not make discrimination any less true or harmful. The foundation of our system was built on racism and discrimination; therefore, it only makes sense that discriminatory beliefs and practices are found throughout the various systems that comprise our society."
Seeing as discrimination is heavily institutionalized, confronting it may be a daunting task. Youth Opportunity Ambassadors have a few ideas on where to start.
Stand up for yourself. When confronting discrimination at work, Vianey recommends making your employer aware of how you feel and communicating that you are taking the matter seriously. When Vianey experienced discrimination at work, she informed her boss and after having a team meeting her work environment changed for the better.
Stand up for others. Paul, who is 16, suggests that we portray those who face discrimination in a positive light in an effort to combat negative stereotypes. Similarly, Abigail, 18, recommends bringing attention to discrimination on social media and uniting with others to prevent further discrimination.
Engage in dialogue. Many of the Ambassadors recommend spreading awareness to family and community members. But the conversation doesn't have to stop there––try reaching out to policymakers too. And of course, it's easy to engage in activism and start conversations on social media.
Consider your mindset and biases. We all bring biases to the table and have the responsibility to educate ourselves on how our biases may perpetuate discrimination. Victoria would like to see schools and companies offer empathy-based diversity and equity programming that celebrates what makes each of us unique. Sierra believes we should refrain from using harmful language and exhibiting behaviors that diminish others.
Unfortunately, discrimination of all types remains a thorn society has yet to remove. But if we follow the approach these young people have taken, there is hope for a better tomorrow.
Learn more about the Youth Opportunity pre-employment initiative and the partnership between IYF and McDonald's.
Kelsea Johnson is a professional freelance writer and contributing storyteller for IYF's Youth Opportunity program. 
Tags
youth voice
Youth Opportunity Ambassadors