How One Algerian Youth is Helping Others Reach Their Goals
Read All Posts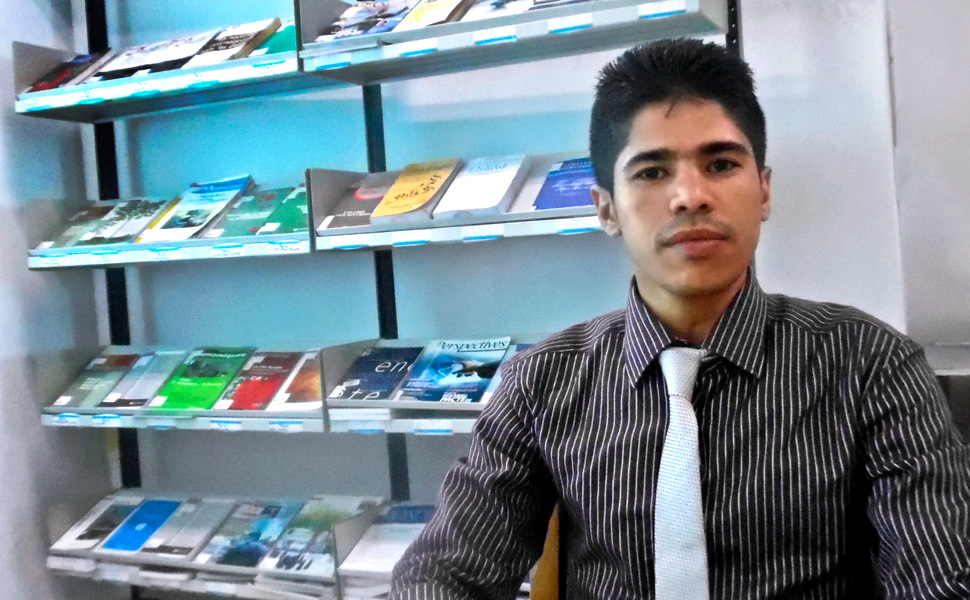 "Empowering youth to reach their goals is rewarding and inspiring," says Mohamed Temar of his role as a volunteer life skills trainer in Saïda, a city in northwest Algeria. With nearly one in five of the nation's youth currently unemployed, Mohamed, 27, understands the importance of equipping disadvantaged youth with the practical skills employers seek—skills like effective communication, responsibility, teamwork, and how to conduct oneself in a professional setting.
Mohamed is one of 21 trainers trained through Insertion, Dialogue, Motivation pour l'Action avec les Jeunes (IDMAJ), a multi-year program of the International Youth Foundation (IYF) supported by the US Agency for International Development (USAID) in cooperation with the US Embassy in Algiers. Its goal: to expand opportunities for Algerian youth in the areas of employability, entrepreneurship, and community service.
Through its work, IDMAJ is building the capacity of youth-serving organizations and enhancing coordination among them and existing government services. Critical to its efforts is equipping youth workers to deliver IYF's signature Passport to Success® (PTS) life skills program, which has been adapted for use in more than 30 countries reaching over 110,000 young people.
That's where Mohamed comes in. Having undergone the rigorous PTS training, he's now delivering the material to his younger peers from disadvantaged communities through a local affiliate of Le Réseau Algérien pour la défense des Droits de l'Enfant (NADA), one of two national youth-serving organizations that have partnered with IDMAJ.
Part of what makes PTS effective, according to Mohamed, is its highly interactive methodology. Rather than simply memorizing lessons and facts, trainees experience the material through group work, open dialogue, and applying what they've learned in mock scenarios. Of the 32 modules offered through the PTS training, Mohamed finds that youth resonate most with sessions focused on assessing one's strengths/weaknesses, setting goals, resolving conflicts, and interviewing for a job.
Such skills are useful both in the workplace and at home, he adds. "Passport to Success not only offers techniques for how to get a job, manage your time, and work in a team, it guides young people in how to maximize their strengths."
Mohamed, who is currently pursuing a Master's degree in Political Science, is proud of his role as a volunteer through the program and acknowledges that he's benefited considerably himself. "It's shown me my positive and negative traits," he says, while equipping him to manage groups and deal with diverse situations. "I am better equipped in my personal life after doing the program," he adds.
While Mohamed eventually hopes to be a diplomat, his overarching goal is to serve humanity and do 'positive things in the world'—a goal he's now pursuing through his work with IDMAJ. Since September 2014, the program has trained more than 375 youth, with 2,050 young people expected to benefit by mid-2016. IDMAJ is the only program of its kind focused on strengthening youth employability throughout the nation, especially in remote, underserved areas.
Tags
success story
volunteering
pts trainer
peer education