How our Partnership with Hilton Spurred Innovation & Scale in Life Skills Programming
Read All Posts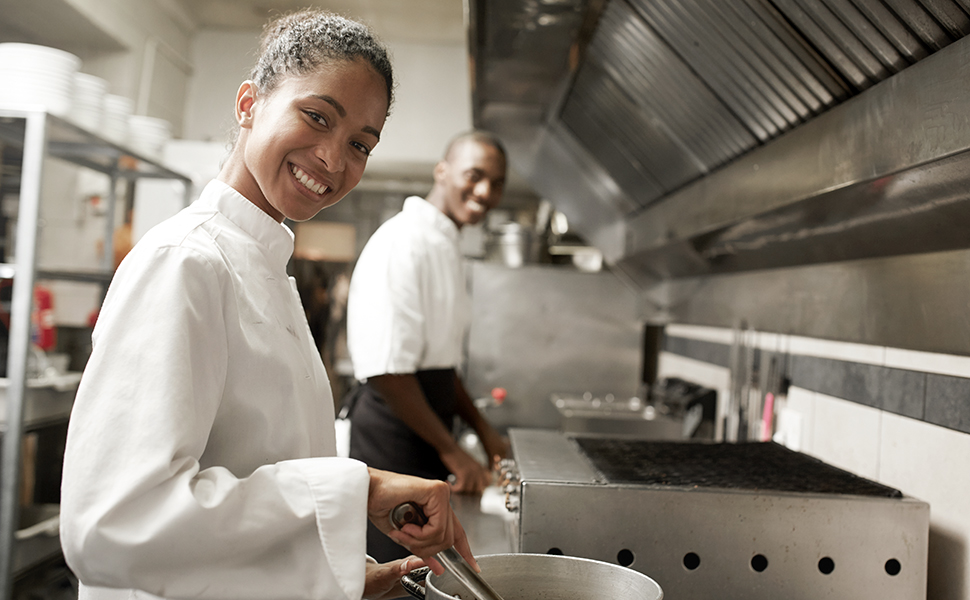 The idea of corporate-led innovation conjures up images of scrappy start-ups and trendy tech giants. But what about corporate giants that are thinking about innovation beyond products and productivity and also tackling deeply-rooted social challenges like poverty, climate change, and unemployment? Companies that are innovating along their supply chains and across their product lines, and leveraging technology to improve the human experience are just as much a part of the innovation narrative. After almost seven years, IYF's partnership with Hilton has evolved into an innovation lab for life skills product development and delivery.
Hilton is a nearly 100-year-old company with a startup mentality. With a young and growing workforce—nearly 50 percent of their team members are millennials, and the travel and tourism industry projects it will have 86 million jobs to fill by 2026—it recognized the need to invest in its future workforce and turned to IYF to figure out how. 
When Hilton approached IYF, they knew that new team members would receive technical training on the job. What they didn't have was a plan for them to develop the right mix of communication, teamwork, and problem-solving skills to achieve long-term success. Hilton leadership recognized its current and future workforce needed life skills training. 
"So many of our leaders started out in line-level jobs in this industry, including our CEO, Chris Nassetta. We are committed to helping young people, particularly our entry-level team members, find the skills and opportunities to succeed and grow in our industry," said Daniella Foster, Senior Director for Corporate Responsibility. 
In 2013, IYF introduced Hilton to its flagship life skills curriculum, Passport to Success® (PTS). A successful pilot of PTS in Saudi Arabia led to requests for the training from properties worldwide. Fast-forward four years, and PTS has reached thousands of Hilton Team Members in 30 countries. What started as a 30-hour instructor-led training has become a multi-lingual suite of training products that include online and blended-learning programs.
Even though investments in the entry-level workforce aren't typically where companies focus their professional development efforts, Hilton was committed to retaining and promoting as much of its young talent as possible. So far, PTS life skills training has had a dramatic effect, including a retention rate of 96 percent of all Hilton Team Members who completed the training, and 40 percent have been promoted. Beyond the partnership with Hilton, IYF has seen the impact of PTS training on teachers' dynamism in Mozambique, youth volunteerism in Kazakhstan, and gender equality in the Dominican Republic.
Four ingredients led this partnership to innovate, scale, and ultimately achieve impact: Hilton Team Member demand, a proven curriculum, technology, and a willingness to take risks.
For Hilton, using a proven curriculum was critical. "IYF had the content. PTS had reached 180,000 youth in 50 countries, and we trusted that they could adapt it to meet our industry's needs," said Maxime Verstraete, Vice President of Corporate Responsibility and ADA Compliance at Hilton. 
Hilton and IYF knew that bringing the course online would meet growing demand, but it wasn't clear if it would sustain that demand. That required creative instructional design thinking, and a willingness to embrace the risk of failure. 
Hilton gave IYF permission to work with many of its business verticals to create PTS for Hospitality Online. Hosted on the company's learning management system, and available to all Hilton Team Members across their 14 brands in English and Chinese, more than 12,300 team members have accessed the training since 2015. 
While the online course minimized the time and budgetary constraints of the in-person training, demand for both continued to grow. "As much as we had succeeded in embedding PTS into our learning ecosystem, we wanted to connect youth outside our hotels to career opportunities. Ultimately, these are the young people that we need to sustain our industry's rapid growth," said Daniella Foster. 
Enter PTS in a Box, a blended-learning course that empowers Hilton trainers to deliver PTS to youth in the community. By combining the online course with pieces of the in-person training, Hilton opened up career pathways to prospective young employees. Since its launch in July 2017, PTS in a Box has been translated into 8 languages, and more than 586 trainers have delivered the course worldwide. 
At the International Youth Foundation, we have been partnering with companies since our earliest days. The partnership models and objectives are different: some are transactional, others traditional corporate philanthropy, and some are rooted in problem solving to create shared value. But, those that achieve scalable impact meet demand, embrace creativity, and place a premium on taking risks and learning together. What's not often called out is the fact that partnership successes are more the exception than the rule. In a recent analysis of US Agency for International Development public-private partnerships, fewer than 10 percent lasted five years.
Our partnership with Hilton, almost seven years strong, shows how collaboration can drive innovation and how, together, we can develop creative training solutions to help young people expand their opportunities for promotion and employment. With employee retention rates up and an increasing number of youth pursing employment at Hilton, it's likely we will add to our PTS for Hospitality product line. 
Together, we are creating shared value.
Lindsay Vignoles is Director, Corporate Programs.