How Tech Training Creates Connections for Girls and Their Families in Jalisco, Mexico
Read All Posts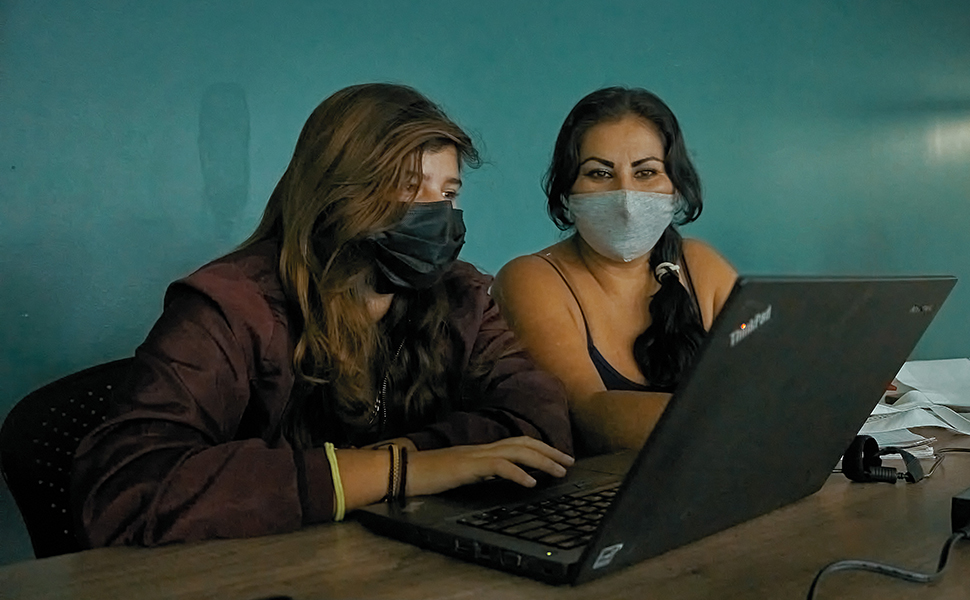 Imagine you are a 16-year-old girl interested in science and technology who gets the opportunity to develop the skills needed to dive deeper into your passion. Together with other girls, you learn to design your first 3D character or program the code for your first mobile app. Imagine the sense of accomplishment and feeling of pride you would feel discovering your talent, and the confidence knowing you are not alone on the path to reaching your goals and dreams.
Recently, 21 high school-aged women in Jalisco, Mexico got this opportunity. They attended  workshops (both virtual and in-person with COVID-19 precautions) to gain knowledge and inspiration about the presence of women in the history of technology, and to practice STEM disciplines.
During one workshop, participants visited a Software Center where the girls were coached by other female engineers in specialized computer rooms. Team challenges—including coding a video game and designing jewelry pieces using 3D technology—made learning hands-on and fun. As one of the girls explained, "It's been a great opportunity to learn the basics."
The experience, part of the ¡Estamos Conectadas! (We are Connected!) initiative in Jalisco, Mexico, is about more than just technical skills. The girls' families were also part of the process, not only attending the workshops and participating in team challenges, but also having their own space to share thoughts, ideas, and resources to better support their girls to believe in themselves and to make informed decisions about their future education and career paths. According to one mother, "This experience has let me re-connect with my girl. I realized I didn't know her interests. I was thinking about her as a child, but I discovered that I needed to re-connect with her if I am going to guide her."
Using technology as a bridge, the ¡Estamos Conectadas! initiative helped participants not only acquire new technical skills and question themselves about their future, but also facilitated the families' conversations about that future, what options are available, and how to create support networks.
These young women are imagining the future they want to create—not only for themselves, but for their families, communities, and the world. And they aren't just imagining it—they're working to make it happen.
¡Estamos Conectadas! is part of IYF's Pathways to Success Program and was launched with the support of IJALTI and a group of local women engineers called WeLoveIT.
Judith Hermosillo Lozano is Program Officer in IYF's Mexico office.
Tags
stem
Girls in STEM
Support