How We Can Strengthen the Ecosystem of Support for Young Social Entrepreneurs
Read All Posts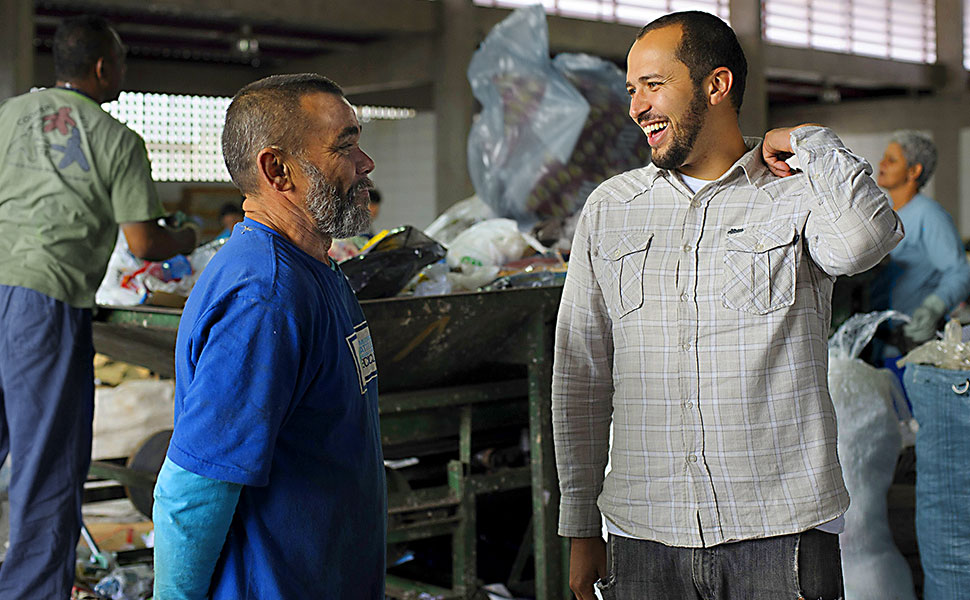 As part of my role overseeing YouthActionNet®'s Latin American portfolio, I recently analyzed data on 475 young social entrepreneurs who had applied to our institutes in Brazil, Chile, and Mexico in 2015. A new infographic is part our work to address a lack of high-quality data on the sector, and it offers a snapshot of the pool across the three countries. 
At YouthActionNet, and with our partner Laureate International Universities, we see increasingly large numbers of young people all around the world taking action to creatively solve problems in their communities. While a majority of these ventures are still at an early stage of development, others have already begun to operate at scale and are affecting systems in game-changing ways.
Despite this positive trend, it is also clear that many of these young people currently lack critical supports necessary to further grow their work. Among other factors, a lack of high-quality data hinders young social entrepreneurs from getting the attention they deserve from funders, policymakers, and other key actors. Our infographic is one attempt to fill this gap, drawing on data-collection questions that have become a standard part of annual application forms for YouthActionNet's 23 local, regional, and global fellowships.
As I examine the Latin America data, it's fascinating to delve into what motivates applicants to take action on social issues, in contexts where apathy or a sense of helplessness are far more common reactions. Across Chile, Brazil, and Mexico, the three most common motivating factors mentioned by applicants were a personal experience with the challenge or problem (69%); a strong sense of empathy (57%); and the desire to apply knowledge or skills gained through education (50%). These three factors were far more influential than the other influences mentioned, including mentors, friends, family, or religion.  
In looking at these results, it's encouraging that the most powerful motivating factors leading to social action are all elements that institutions like ours can directly work on and support:
Of course, motivation only goes so far. We also need to understand the external factors that discourage, limit, or stop the growth of new social ventures in the region. One of the key challenges that our applicants come back to, again and again, is the difficulty they face in accessing adequate funding. In the infographic, the most commonly cited source of funding for these youth-led social ventures comes from the entrepreneurs' own pockets, their family, or their friends. 
I think it's clear that institutional actors of all types need to think carefully about how they can make themselves friendlier to young social entrepreneurs. These changes could include increasing their tolerance for risk, being willing to reward innovation and talent over previous experience or existing capacity, and taking steps to lessen excessive administrative burdens, which can smother an early stage venture.  
As with all research, much of this data raises more questions than answers. I am excited, though, to share these highlights and hope they provoke reflection on how to strengthen the ecosystem of support for young social entrepreneurs in Latin America and around the world. In a future post I will dig deeper into the country level data from Mexico to look at how gender dynamics shape youth social entrepreneurship and how we can better support young women to launch and lead social ventures. I look forward to continuing the conversation.
Joel Adriance is Director of Training & Learning, YouthActionNet.