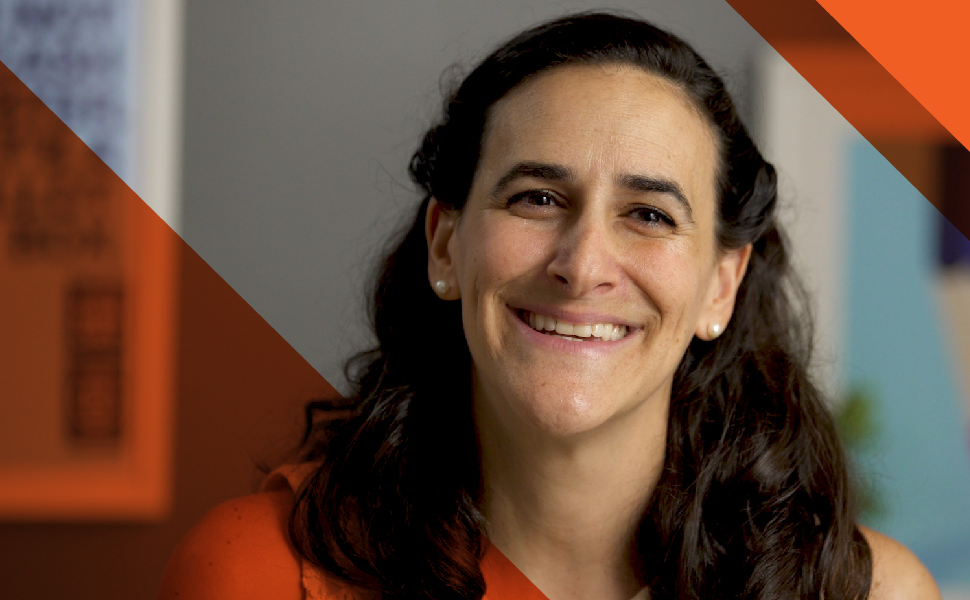 Dina Buchbinder Auron (pictured above) is one of eight social entrepreneurs who co-designed and deliver a new, free online short course. Sign up today for Voices of Social Change.
Climate change. Inequality. Poverty. Injustice. The depth and scale of our social and environmental problems can often seem overwhelming. Rather than feeling empowered to work on the issues we care about, many young people—and adults—too often feel paralyzed or lost, unsure if or how we can make a difference.
At IYF, in our 30-year history of standing by, for, and with young people, we have learned a lot about why they get involved in social change and how they can successfully sustain and grow their impact over time. That's why we're incredibly excited to be launching a new online short course this February, together with our friends at Laureate International Universities and B Lab. It's called Voices of Social Change.
Twenty years ago, IYF started YouthActionNet® to support young people leading social change. In this time, we have worked with over 2000 young social entrepreneurs in more than 90 countries through a network of 24 locally run institutes. The social ventures run by our Fellows impact around 1.6 million lives each year, providing solutions to urgent challenges in areas like health, the environment, and education.
Our new Voices of Social Change course is co-designed and delivered with nine of these young social entrepreneurs who are working at the cutting edge of social change—from the US to Mexico to Brazil. "Sometimes, being a social entrepreneur is lonely—not everyone understands the purpose or value of the work you do," says Melanie Tran, one of the changemakers sharing her expertise through the course. "It can make a big difference being around people who understand and believe in what you're doing."
Indeed, community is at the heart of Voices for Social Change. This starts with participants exchanging their own ideas, reflections, and experiences—building connections across contexts and countries with like-minded peers. It extends through exercises that will get participants out in the real world—talking to people, deeply connecting with community realities, and testing assumptions about how change occurs.
These experiential and peer-to-peer approaches will be complemented by our Fellows' on-the-ground expertise and lessons-learned, as well as best-in-class tools and conceptual materials. Thematically, the course builds from an exploration of intrinsic motivators and values, to identifying a community need, to taking initial steps to test and refine an idea for change, and then scaling and sustaining that contribution over time. We believe that completing this sequence will give learners a real head start in their social change journeys.
Voices of Social Change is free and will be offered in English, Spanish and Portuguese through the Coursera platform over a five-week period, starting on February 24th and running through the end of 2020. Total time commitment will be about 13 hours over five weeks, with Coursera certificates issued to those who successfully complete learning activities. If you are interested in youth, social change, entrepreneurship or innovation, or are simply looking to contribute more impactfully to a cause you care about, then sign up here.
We can't wait to meet you and help you build your social change skills. In a world that needs positive action and solutions on so many fronts, it's time to roll up our sleeves and get started.
Let's do it—together!