How Zimbabwe:Works Prepares Young African Entrepreneurs to Succeed
Read All Posts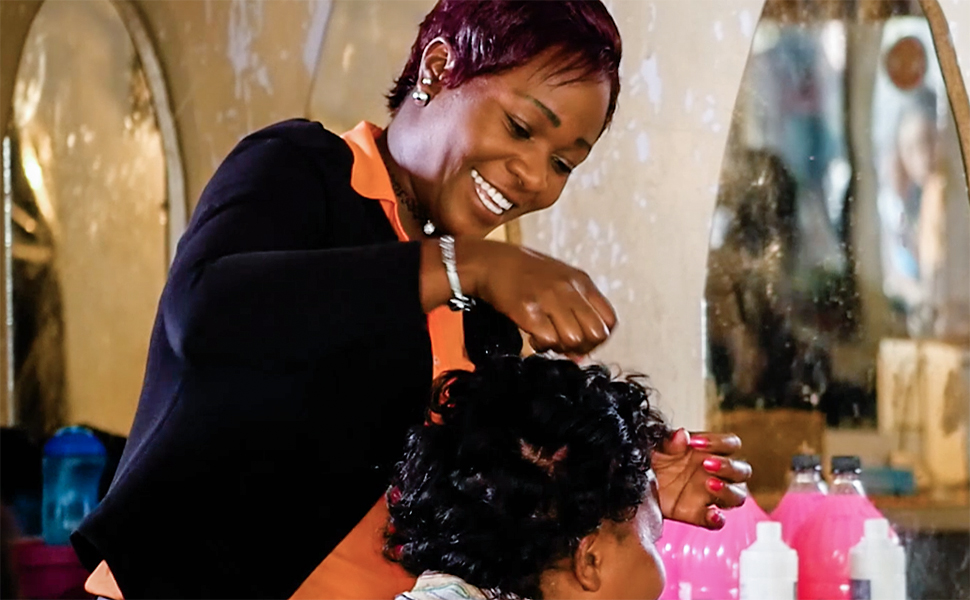 Orphaned at 5 years old, and completing only a 7th grade education, Christine Mhasvi has come a very long way. "I am now able to do what I want with my life and can provide for my family financially," she says. A graduate of the Zimbabwe:Works (Z:W) initiative, Christine is the proud owner of a beauty supply shop and hair salon in her hometown of Chitungwiza, just south of capital city Harare.
Limited employment options are available to young Zimbabweans like Christine, who previously subsisted by selling vegetables. For more than a decade, Zimbabwe's economy has gone through extended periods of hyperinflation and, more recently, a cash crisis. IYF's Z:W partnership with the UK Department for International Development (DFID), USAID, the Embassy of Sweden, and Zimbabwe's Ministry of Small and Medium Enterprises and Cooperative Development aims to prepare Christine and other young Zimbabweans to weather these challenges through job readiness and entrepreneurship training.
Fueled by her desire to have a more profitable business, Christine decided to join Z:W after seeing it advertised in a flyer. She trained under Young Africa, a Z:W business development services  partner organization that offers vocational , entrepreneurship, and life skills training. The organization also refers youth to microfinance institutions (MFIs) to access loans.
Christine made the most of her training and quickly learned hair braiding and the basics of beauty therapy. After starting her salon, she figured out how to expand her business and her profits by selling beauty products her clients had been buying elsewhere. Christine also says that by participating she learned more than good business practices. "I acquired a lot of practical lessons through IYF's Passport to Success® life skills training, such as work ethic and customer care," she says.
Thanks to both the training and a $300 loan from Zambuko Trust, a local MFI and Z:W partner, Christine's business is thriving. Today, she earns about $800 a month, while the average Zimbabwean makes just over $900 dollars in a full year.
To date, Zimbabwe:Works has reached over 19,000 youth, more than 14,000 of whom trained in entrepreneurship start-up and growth. More than 3,000 young participants, 73 percent of whom are women, have received loans from MFIs. Indeed, word is spreading about the difference Z:W makes in the lives of young entrepreneurs like Christine. Just ask Shepherd Chihoro, Operations Manager at Zambuko Trust, who attests to the fact that youth trained through Zimbabwe:Works have a much greater chance of loan repayment as compared to those who were not trained through Z:W.
In other words, Zimbabwe:Works works.
Kalole Juwayeyi is Program Coordinator, Africa.
Tags
microfinance
mfi
microenterprise
small business loans
access to finance
youth-friendly services
young woman
self-employment