If You Want to Achieve the Greatest Impact, Learn to Listen
Read All Posts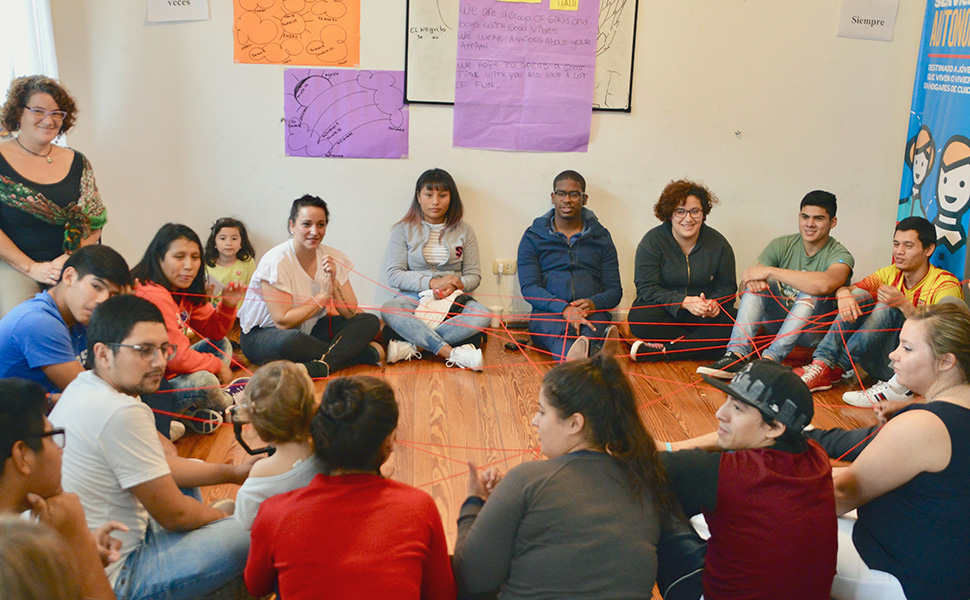 While IYF is best known for its international work, programming in the United States has gained momentum and visibility in the last five years. This trend was ignited by the 2016 launch of (Re)Connecting Youth (RCY), an initiative guided by the IYF philosophy that diverse perspectives, experiences, and insights result in the greatest impact. This year, RCY's successful first phase draws to a close, leaving a legacy from which to learn and a foundation on which to build.
"We're grateful to the Robert Wood Johnson Foundation for its generous support of (Re)Connecting Youth," IYF's President & CEO, Susan Reichle, said. "Because of their commitment and vision of connecting communities around youth development, we've contributed meaningfully to the wellbeing of young people and communities across the U.S."
Starting with a cross-border partnership between youth-serving organizations in Baltimore, Maryland and Tijuana, Mexico, the (Re)Connecting Youth initiative also convened learning exchanges between youth-centric organizations in New Orleans, Louisiana and Belo Horizonte, Brazil, and Lincoln, Nebraska and Buenos Aires, Argentina. By breaking down geographical and sectoral obstacles to knowledge sharing, stakeholders acquired new techniques and approaches and were able to see their own work through the clarifying lens of an outside perspective. Moreover, the innovative peer-to-peer learning exchanges led to measurable and sustainable changes in the way we connect young people to their families, communities, employers, and each other. Phase One results are explored in greater depth in a recently-released report. 
Going forward, the cross-border framework can be applied to initiatives around the world and across diverse thematic areas—from technology, to achievement gaps, to policy, to practice. Learnings from RCY have also added to IYF's store of institutional knowledge and knowhow in ways that inform our most recent U.S. ventures—Do Good: Nashville, the Youth Opportunity pre-employment initiative piloted in Chicago and expanding to Washington, D.C., and LEAPS in rural Texas and Louisiana.
"The work we do around the world is all connected," Reichle explained. "Whether you are working with young people in Tijuana or Baltimore, the issues and tools are universal. It's a true ecosystem, and that's the way it should be because if we want to tackle the biggest challenges, we have to do it together. And we must always be open to listening and learning."
With Phase One of (Re)Connecting Youth drawing to a close, the International Youth Foundation seeks partners to continue RCY's efforts to facilitate the sharing and application of promising practices across borders.
To learn more about the value of cross-border learning and innovative approaches to holistic youth wellbeing contact Shannon McGarry, IYF Program Director, United States.
Tags
Partnerships
ecosystems
lifelong learning