In Indonesia, Employers Gain New Perspective on Hiring Youth
Read All Posts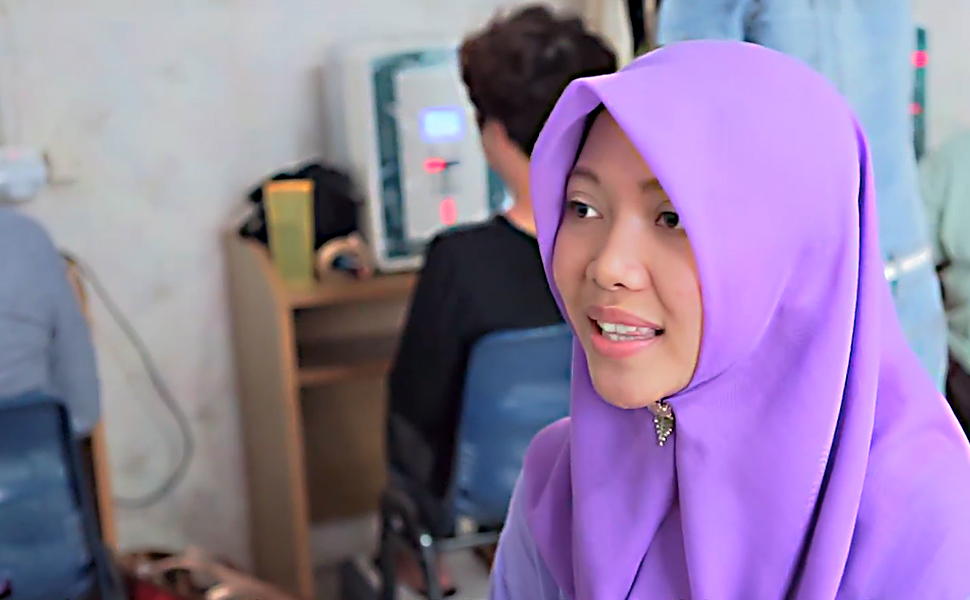 Like many young Indonesians looking for jobs, 18-year-old Lutfiati Rachmania Zaeni faced two challenges. First, she lacked workplace skills; second, she faced the commonly held belief among employers that people her age can't be trusted to act responsibly.
Through EquipYouth (EY), a joint initiative of IYF and Caterpillar's philanthropic organization, the Caterpillar Foundation, Lutfiati found solutions to both these challenges. Currently active in seven countries, EY equips young people with market-relevant life and technical skills training, internships, on-the-job learning, and job placement assistance.
After Lutfiati completed her 30-hour training, delivered at her school through local partner Indonesia Business Links, she received support in securing a job. Now a therapy assistant at Health&Life, a healing clinic in the booming industrial city of Batam, Lutfiati helps others while generating much-needed income.
She credits IYF's Passport to Success® life skills training with enabling her to exceed employer expectations. "The program helped me to be more confident, think positively, manage conflict, and be responsible," Lutfiati says. It also strengthened her communication and listening skills, which she says are particularly useful in her work with the elderly and others struggling with illness.
Merry Lisanty, Manager of Health&Life, admits she had never hired anyone under the age of 20 because of the perceived risk they might not be responsible or manage their time well. In Lutfiati, she found a young woman who is humble, passionate about serving others, and who relates well to the center's clients.
Since 2012, EY has impacted the lives of more then 10,000 youth like Lutfiati in 14 countries.
Watch the video below to learn more about EY's approach and Lutfiati's new role.