International Youth Foundation Appoints Susan Reichle as CEO, Strengthens Commitment to Unleashing the Power of Youth
Read All Posts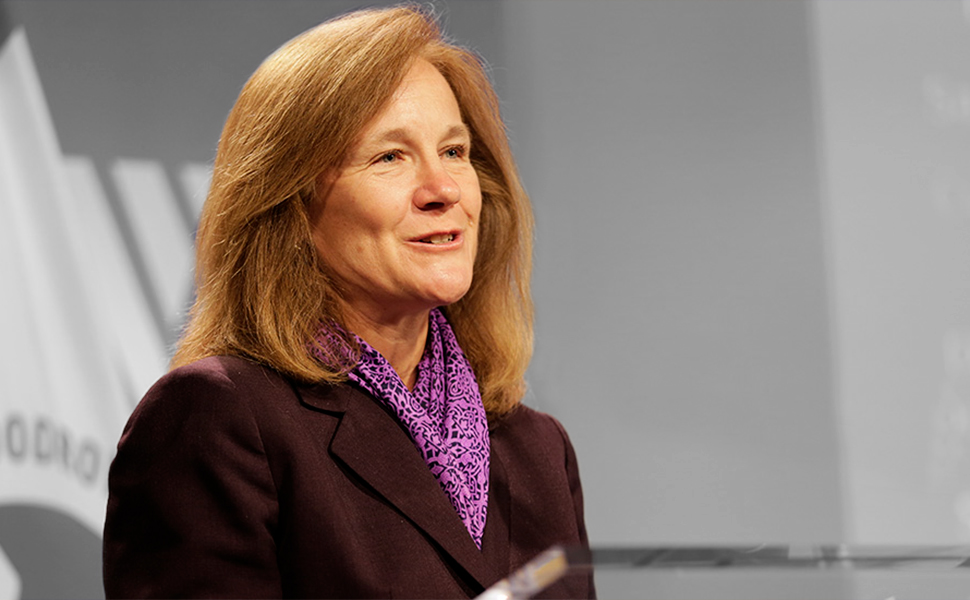 The International Youth Foundation (IYF) today announced the appointment of Susan Reichle as Chief Executive Officer, effective January 1, 2019. Reichle joined IYF in May 2017 in the role of President and Chief Operating Officer (COO), following a 25-year career with USAID, where she served in several embassies and rose to the highest levels of the Senior Foreign Service. Leading IYF's commitment to address the significant issues faced by youth around the world, Reichle oversees all IYF's programmatic areas, including youth leadership, work readiness, life skills training, and social entrepreneurship. Overcoming the associated challenges is critically important for a global youth population that has swelled to historic highs and will benefit society overall.
Reichle will assume IYF's top leadership role following the December 31, 2018, retirement of William S. Reese, who for 21 years—14 as CEO—has cultivated IYF's reputation as a leading NGO in the global youth development space, extending the organization's reach into over 100 countries and fostering many innovative public-private partnerships.
There are 1.2 billion people aged 15 to 24 on the planet today—a larger number than at any other time in the world's history—and nearly one in four of them are not in work, school, or training. IYF's experience—in partnering with governmental agencies, such as the Inter-American Development Bank, World Bank, and USAID; multinational companies, including Microsoft, Hilton, Caterpillar, and McDonald's; and foundations like Rockefeller, PepsiCo, and Mastercard—positions it to address this critical gap. Since IYF's founding in 1990, the organization's initiatives have provided more than 7.4 million young people with skills and opportunities to thrive in work and life, and in turn another 12 million people have benefitted.
"Tackling the world's toughest challenges requires innovative thinking, decisive leadership, and passion," said Doug Becker, Chairman of the Board at IYF and Non-Executive Chairman of the Board at Laureate Education, Inc. "These qualities have made Bill Reese an effective CEO, and they are the same qualities that make Susan Reichle eminently qualified to take IYF into the future. She knows the youth development field from the ground up and believes young people are powerful assets in solving the issues that impact their lives."
In her current role as President & COO of IYF, Reichle has been instrumental in the creation of Youth Opportunity, a partnership with McDonald's that aims to equip two million youth worldwide with work-relevant life skills by 2025. This initiative, like dozens of others in the IYF portfolio, answers the demands of the labor market and the real needs of young people. As CEO, Reichle will steer IYF's global youth development initiatives into the digital world, broadening the organization's reach and impact.
"IYF is an organization whose vision, mission, and values align so well with my own—personally and professionally," Reichle said. "I've always believed in the power and potential of young people to shape the world—they just need access to the resources and opportunities to create the futures they want and deserve. I'm honored the board has given me the chance to lead this great organization and to build upon the work done by my predecessor and friend, Bill Reese."
Reese will continue to support IYF as CEO Emeritus, nurturing key public-private partnerships and lending his expertise and energy to advance youth development. "Youth today face significant obstacles in terms of access, education, and professional development," said Reese, "and these are the very barriers IYF can help them overcome. As we prepare to embark on the next phase of our growth—and to impact the lives of more young people than ever before—I can't imagine a person better suited to lead the charge than Susan Reichle. What makes Susan truly extraordinary is her vision and ability to inspire. I'm delighted she'll be IYF's next CEO."