IYF and Rodan + Fields Team Up to Expand the 'Do Good' Model to Puerto Rico
Read All Posts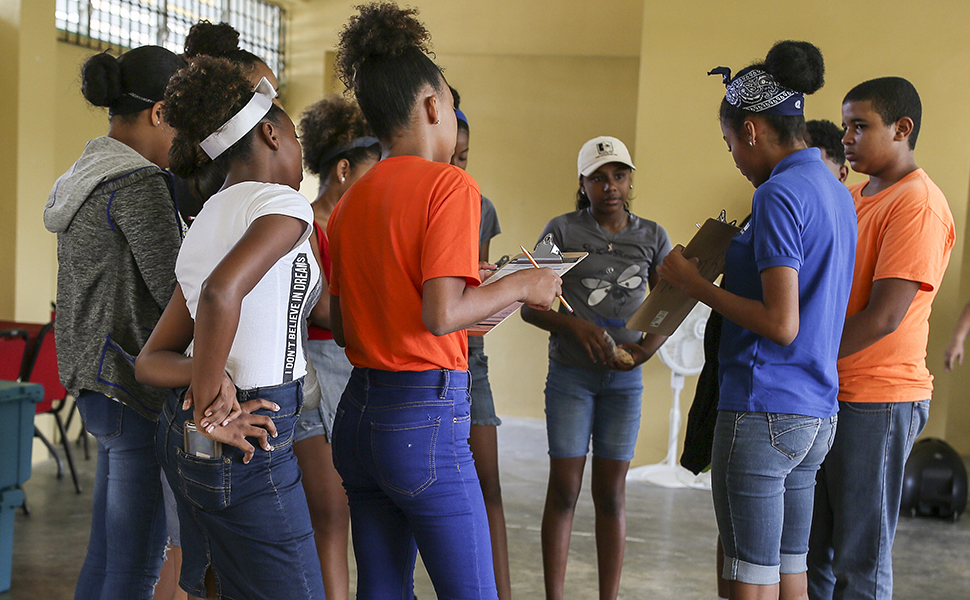 In 2018, Rodan + Fields and IYF teamed up to launch Do Good Nashville, a three-year initiative that would equip vulnerable Nashville youth with the skills, support, and opportunities they need to thrive in school, work and life. Since then, Do Good Nashville has benefited over 800 young people, with over 70 R+F Independent Consultants volunteering with students in community service projects that support over 6,000 low-income Nashville residents.
To build upon the successes of the Do Good program, Rodan + Field and IYF are proud to announce the Do Good Puerto Rico initiative to equip 500 at-risk high school youth in Puerto Rico and encourages R+F Independent Consultants to contribute to community stability and vitality. As the island recovers from recent natural disasters and navigates the COVID-19 pandemic, Do Good Puerto Rico presents an opportunity to empower young people to lead recovery efforts and create meaningful connections with community leaders focused on building resilient, sustainable communities.
Selecting a valuable partner to implement this new program is essential to its success. Therefore, IYF is proud to partner once again with ASPIRA de Puerto Rico, a recognized community-based organization advancing leadership development in young people on the island. ASPIRA first partnered with IYF for the Hurricane Relief project funded by R+F in 2018 to harness and mobilize young people to contribute to recovery efforts following Hurricane Maria. Youth-led recovery initiatives included a campaign to prevent mosquito-borne illnesses caused by standing water from the hurricane.
The Do Good initiative harnesses the spirit of environmental stewardship that made the Hurricane Relief project successful, in addition to Passport to Success® Traveler, the free, game-based digital training course to provide young people with life skills training and a way to continue distance learning during COVID-19.
"We are thrilled to be expanding our partnership with the International Youth Foundation," said Lindsay Vignoles, Manager of ESG & Social Impact at Rodan + Fields. "This initiative is founded on a shared belief that inclusivity matters and that all young people deserve the opportunity to thrive. The youth-programming expertise that IYF brings to the partnership contributes to R + F's commitment to empowering young people and giving back to the global community."
Do Good Puerto Rico will ensure young people have the opportunity to learn the fundamental skills to succeed in education and employment, and to be engaged members of their communities—even during a global pandemic.
Tags
partnership
environment
sustainable communities