Join IYF in D.C. to Explore Youth Agency as a Vital Force for Change
Read All Posts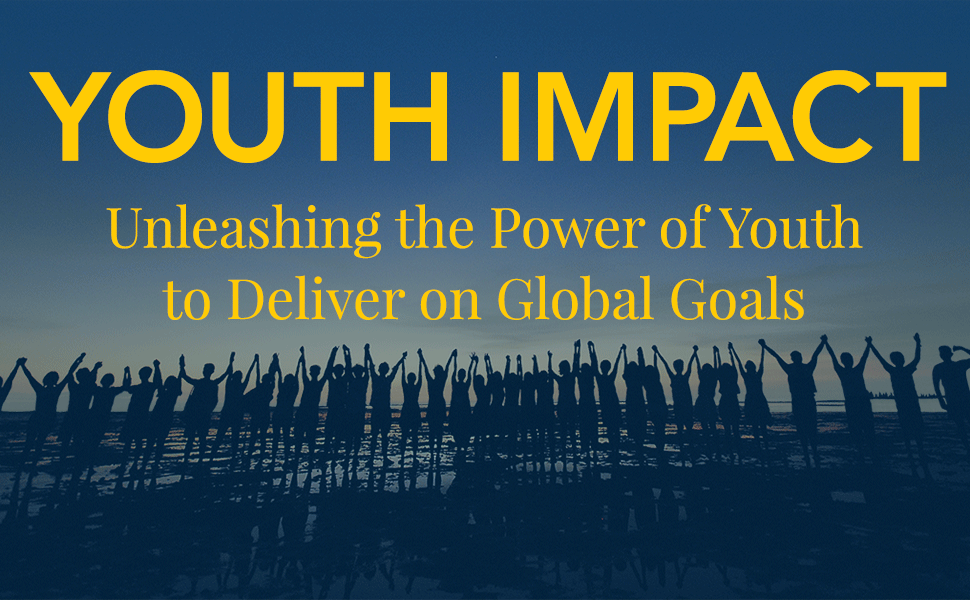 This week marked the launch of Youth 2030: The United Nations Youth Strategy, which acknowledges and supports the vital role youth play in shaping the present and securing a brighter future. At the International Youth Foundation, we applaud the strategy and its potential. Youth engagement and youth agency, which sees young voices amplified and access to opportunities improved, are critical to reaching the Global Goals and are at the heart of all our organization does.
On Thursday, October 11, IYF will co-host Youth Impact: Unleashing the Power of Youth to Deliver on Global Goals with Georgetown University's Beeck Center for Social Impact in Washington, D.C. This afternoon event aims to raise awareness, understanding, and support for the critical work being done by global youth. Registration is open to the public, and the event is free to attend.
Drawing attendees from across sectors, the event will feature TED-style talks from 2018 Laureate Global Fellows—a cohort of social entrepreneurs working in areas as diverse as girl's education, gun violence, digital literacy, mental health, environmental preservation. Breakout sessions will explore how university engagement and digital tools can be used to support youth-led movements and create ecosystems of support for young change-makers. Sheldon Smith—2011 Laureate Fellow and Founder of the Dovetail Project—will deliver the keynote address. IYF partners Hilton and Laureate International Universities are signature sponsors for the Youth Impact event. 
"Young people believe it's possible to create a world that embodies the values that matter to them most—inclusiveness, social justice, equity, and peace," says Ashok Regmi, IYF's Director of Social Innovation and Citizenship. "Around the globe, they are already living these values to demand and deliver on the promise of the Sustainable Development Goals by 2030. IYF is committed to youth agency, and it's exciting and heartening to see the United Nations elevating this important issue." 
Learn more about Youth Impact: Unleashing the Power of Youth to Deliver on Global Goals.