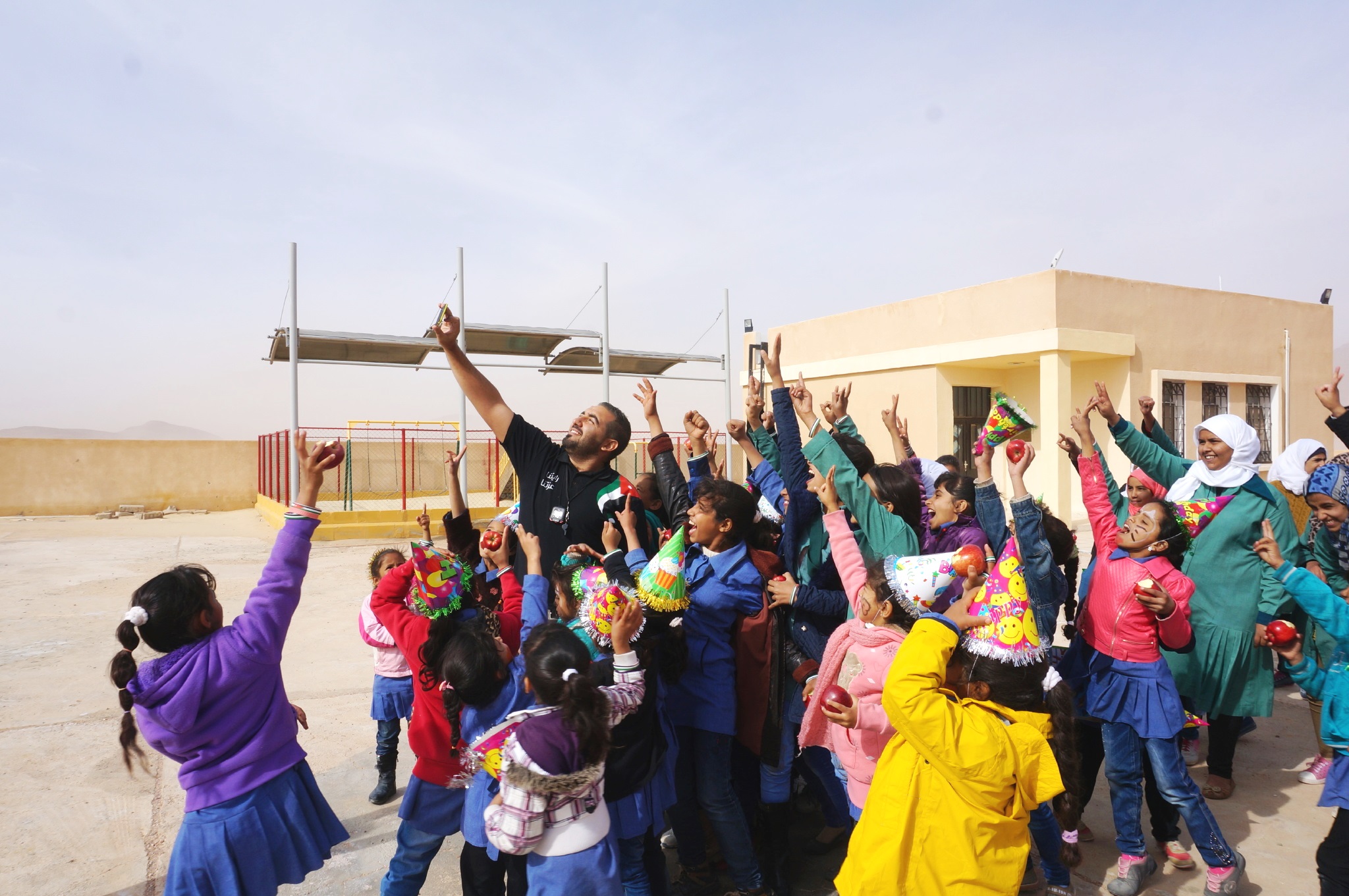 In the past decade, Arab youth have found themselves the international spotlight for activism at a massive scale, often referred to as the Arab Spring. While progress toward more free and just societies has backfired in nearly every Arab Spring country, the domino-effect movement across the region illustrated the power and potential of the largest youth generation in history to unite for change. 
In Jordan, a country which benefits from security and political stability, young people have fueled a movement toward social innovation and entrepreneurship for development. Today, the country is a hub for youth-led change, and IYF's BADIR program has invested in supporting youth-led ventures for over five years. Through BADIR ventures alone, nearly 250,000 lives are reached annually in areas ranging from community health to social inclusion, peacebuilding to STEM education.
To better understand why this phenomenal progress has been possible in Jordan, and how young people can be better supported in their efforts, we asked young leaders from IYF's BADIR program to share their insights.
Why is Now an Exciting Time to be Leading Social Change in Jordan?
"Because if not now, when?" asks Laith Abu-Taleb, who founded WARAGAMI to promote social inclusion through paper crafts for individuals with disabilities. "If we want to make a real impact, we have to start by directly implementing our ideas into real actions."
Saleh Al-Hanash, co-founder of #Balesh_Ebd3 (Start Innovating), agrees that now is the ideal time for social change to take flight in Jordan. "Jordan is a small country, but rich in human resources," he shares. "More than 60% of the population is youth, and we have fresh solutions to solve the challenges of our country and region." Saleh's initiative has trained over 450 Jordanian teens from underprivileged areas with skills to be creative, confident, and entrepreneurial problems solvers.
Ghassan Halawa, founder of Sukra, a traditional sweets company with a social mission, says today's technology accelerates change. "Technology allows us to learn from other people from all over the world and build on what they have done," says Ghassan. "It's time to have a collaborative mindset, not a competitive mindset."
Many young leaders cited a shift in societal perceptions about change as another key factor behind the influx of youth-led social entrepreneurship in the country.
"Jordanian society is now eager for change," believes Batool Dabbas, founder of SahhaTech, an initiative using social media as a tool for increasing public health. "We have become aware of our weaknesses and are finding innovative solutions to address them."
"Women and girls are reacting positively to efforts for change more than any other time in history," adds Lina Khalifeh, founder of SheFighter, the region's first marital arts studio aimed at empowering women.
Not only is society more accepting of the change young people seek to make, it is increasingly supportive of young people's decisions to pursue careers focused on doing good. "This is a major change from traditional thinking, which viewed the government as responsible for solving all issues and envisioned a comfortable desk job as the ultimate prize," reflects Hamza Arsbi, founder of Science League Jordan, which has trained and mentored over 5,000 students in underprivileged areas, emphasizing knowledge and skills for the 21st century.
These young leaders make it clear: Jordan's record-breaking youth population, increased empowerment of women, accessible technology, and gradual cultural values shifts are creating an environment where social change can flourish. But how can we ensure that this movement toward youth-led development is sustained?
How Can Society Better Support Youth in their Efforts for Change?
While young leaders were enthusiastic about progress made on social issues that was unthinkable in their parent's generation, they expressed frustration about the gaps in support for youth-led ventures that make driving change slow, isolating, and less accessible for young people of diverse backgrounds.
"We want society to believe in us and our ideas," says Batool. "We want society to understand that the change we are pushing for as young people will make life better for all Jordanians."
According to the young people interviewed, key supports needed from society range from measurable, practical outputs such as increased financial investments and legislation that's more conducive to small, informal ventures, to those that are felt but not seen—such as reduced social stigma around leading change and increased familial support.
"Social change requires a supportive environment that combines education, money, and attitudes," shares Saleh. "I believe youth-led change could be more powerful in Jordan if government and civil society invested more in education, funding for youth to launch their ideas into action, and efforts to change the mindset and attitudes of people to be more receptive to change."
For Hamza, it's the governmental regulations that emphasize 'business as usual' and ignore the unique needs of young people and start-ups that are a hurdle to innovation and rapid economic growth. "Laws should be based on data and inclusive debate," says Hamza. "The older generation should provide youth with support and wisdom from past experiences, while trusting them to lead the future."
Other supports cited by young people in a recent survey include calling on universities to play a role in developing life-long change-makers, increasing media exposure for youth-led ventures, and connecting young leaders to like-minded peers.
"Cautiously Optimistic"
Is Jordan the fertile ground for social entrepreneurship we should look to as a model for the Arab region and beyond? According to young Jordanian leaders, the answer is yes—and it could be so much more with the right "fertilizer" of education, financial investment, and continued shifts in societal values.
 "Social change is still very difficult in Jordan," admits Hamza. "While the fight will be long and hard, I am cautiously optimistic about where we are going."
Tags
leadership
SocEnt in the News