Khalida Brohi, Advancing the Rights of Women in Pakistan
Read All Posts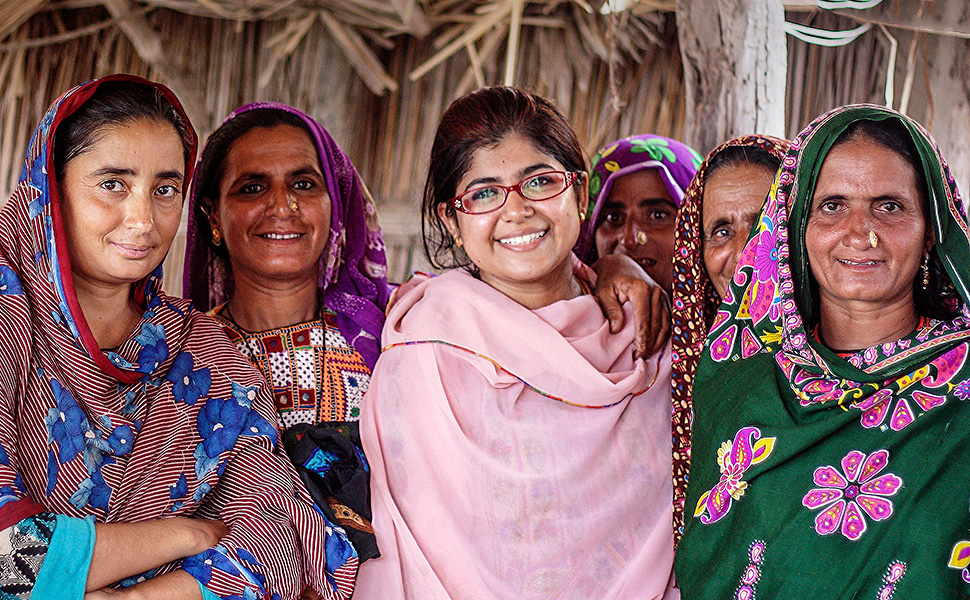 By all accounts, women's rights advocate and social entrepreneur Khalida Brohi is having an amazing year. The 27-year-old was recently honored as one of Forbes' 30 Under 30 Social Entrepreneurs in Asia, and will be presented this month with the inaugural Buffett Institute Award for Emerging World Leaders.
Such accolades are the result of Khalida's steadfast efforts over 10 years to empower Pakistani women through socio-economic development and education. Most recently, she launched the Sughar Foundation in the United States to raise funds to amplify the impact of the Sughar Empowerment Society, an organization she founded in 2009 to provide women living in tribal areas of Pakistan with entrepreneurial training, income-generating opportunities, and awareness of their rights.
Last summer, the serial entrepreneur and her husband also launched The Chai Spot, a social enterprise located in Arizona that's working to connect American and Pakistani culture. Through selling tea and embroidered products made by the women in communities where Sughar works, the couple aims to provide women with economic opportunities while raising money to support rural children's education and the role of women as business owners in Pakistan. Their strategy is paying off with a second Chai Spot location due to open soon.
Says Khalida, one of two youth serving on IYF's Board of Directors, "A journey that started a decade ago as a campaign against an honor killing is now a passion reaching women all across Pakistan." IYF first learned of Khalida's work to advance women's rights in 2008, when she applied for and was selected as one of its Laureate Global Fellows.
"We couldn't be more proud of Khalida, who has persevered in her work to transform deeply-ingrained cultural attitudes through creating new spaces for dialogue, economically-empowering women, and advocating for their rights at a global level," said IYF President and CEO Bill Reese.  
Khalida's success as a leader is hard won, the result of passionate determination and learning from failure. In 2009, her campaign against the custom of honor killing in the province of Balochistan, where she grew up, met with a major backlash that forced her to revisit her strategy. Instead of pressuring tribal elders to put an end to the practice, she founded the Sughar Society to promote the region's rich cultural traditions, while empowering women as entrepreneurs and educating communities about women's rights.
Now, as Chief Visionary Officer of the Sughar Foundation, Khalida seeks to partner with other grassroots organizations in Pakistan to replicate the Sughar model far more broadly with the goal of reaching one million women.
Tags
khalida brohi
board of directors
women leaders
young women
social entrepreneurship
youth-led social change