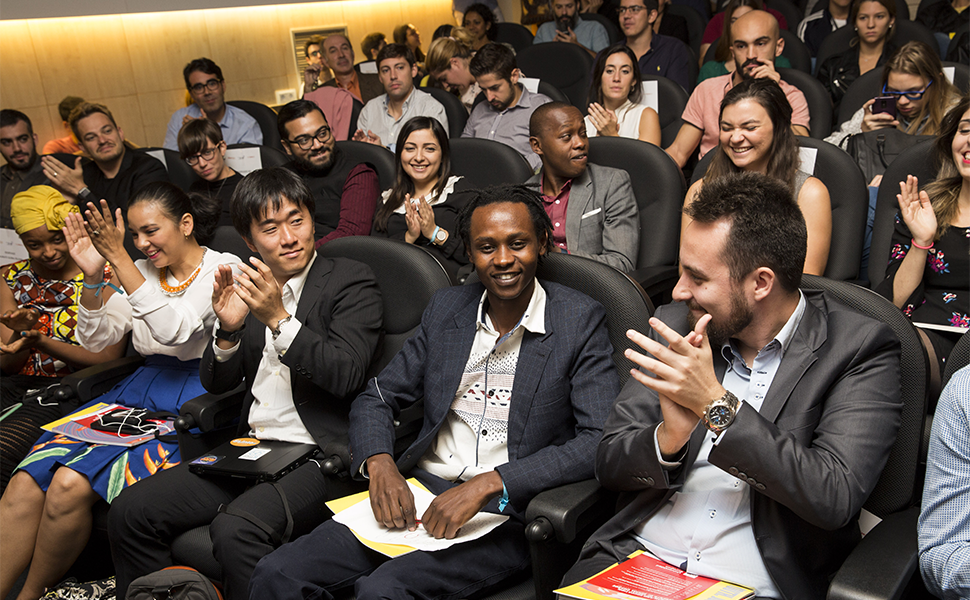 As the world focuses on this year's International Youth Day theme of transforming education, we recently asked young people around the globe how education systems can best equip them to be drivers of change in their communities. One thing that's clear from their responses is that, while the world and the needs of young people continue to change rapidly, educational systems have failed to evolve at the same pace. On-ramps to possibility and prosperity, which should be open to everyone, have been limited or closed to those who need them most urgently.
Over several decades, IYF has explored how best to contextualize learning to the needs of differentiated learners in their localized contexts, with an eye towards creating equitable and inclusive access to opportunity for all young people. Here are four key lessons:
Education must be demand-driven. It is no longer acceptable for the education and workforce sectors to remain siloed. Indeed, the consequences can be dire for local, regional, and national economies as well as for the economic and overall wellbeing of the world's young people. Methodologies such as IYF's skills-alignment approach introduce market-aligned education and training programs in collaboration with educational systems. The result: young people gain the knowledge and skills they need to access and climb ladders to opportunity. International development organizations like IYF, who often play the role of convener, can and should contribute to forging and nurturing partnerships that break through multi-sector silos to facilitate clear conversations about what skills are in demand now, and in the future.
There is no one-size-fits-all approach. The jobs of today and the jobs of the future will require the continuous acquisition of skills and life-long learning. Multiple learning pathways need to be established and promoted—traditional four-year colleges are a viable on-ramp to opportunity, as are two-year colleges, technical and vocational institutions, and other kinds of skills training. The key is that all education systems be nimble and responsive so young people can identify and access an education pathway that will connect them to the world of work in a way that aligns with their unique interests and aspirations.
Different learners have different needs. As it stands, education is not evenly distributed among the world's youth—too many young people, many of them from vulnerable communities beset by generational challenges, are left behind. Learning environments must be equitable and inclusive, allowing for—in fact encouraging—diversity and variability in how young people learn, especially those affected by entrenched biases and structural barriers. This might mean, for example, taking into account a learner's culture when constructing curricula. It also means training educators to deeply understand the connection between a learner's background and the way they acquire skills and knowledge.
Education must be current and relevant. Twenty-first century life skills, such as critical thinking, problem solving, creativity, are the skill's employers want. Digital literacy skills are also essential. Education systems must equip young people with the skills that will help them keep pace with a rapidly changing world and workplace. If not, the risk is that young people may not see the value, may not feel that education truly addresses their real lives, situations, experiences, and needs. Education can and should be the driver of economic opportunity, catalyzing young people to transform their lives, communities, and the economy.
International Youth Day provides a great platform for delving into the heart of this complex challenge, but as we've learned at IYF—through our work and from listening to young people—it is not enough to talk about why education must change. We must move to action, and we must move quickly.