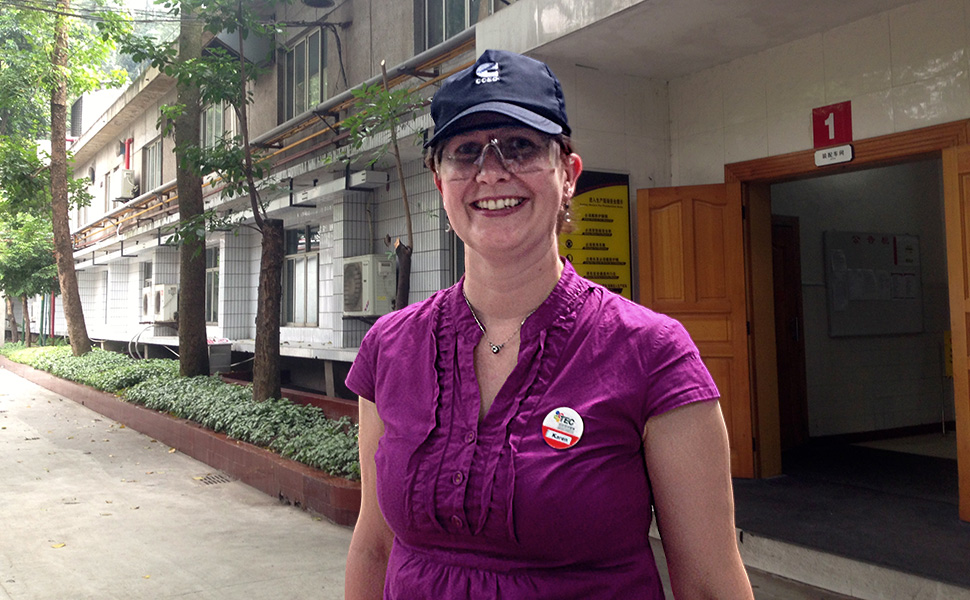 Loud. Hot. Busy. These are my first impressions as I tour Workshop #2, the assembly floor for 11- and 40-liter engines at Chongqing Cummins Engine Company (CCEC) plant in Chongqing, China. Upon completion, these engines will power the public transportation vehicles, excavation machines, and construction equipment so vital to China's economic growth.
Chongqing, a thriving metropolis of six million people located in the southeast Sichuan province, is best known for its spicy food and as the point of departure for river cruises down the Yangtze River to Three Gorges Dam. Skyscrapers are popping up like mushrooms across the city, and CCEC is quite literally providing the engines behind this phenomenal growth.  
While CCEC's engines may be powering this growth, less visible—yet critical—are the life skills that employees must have to fully deliver on the company's mission. As I walk through the secured areas of the workshop floor—outfitted with my hard hat, goggles, and ear plugs—it strikes me that life skills is a high stakes business here. Improper communication, lack of personal responsibility, bad time management, or failure to act as a good team player could result in the destruction of important equipment, a serious injury, or worse.
This particular workshop space is immaculate, running like clockwork, and full of skilled and competent employees—a real-time portrait of life skills in action. Afterward, I return to our training room on the plant campus to meet with my fellow teachers from the Chongqing Industry Polytechnic College and the Beijing Polytechnic vocational school. I can see they are equally impressed by the highly-functioning workshop. They agree that life skills are important for this type of technical work, not only in the workshop but also in their classrooms. There, students practice these types of assembly procedures as they prepare for jobs at CCEC and other such companies.
These teachers are attending a four-day workshop here on the CCEC campus to become certified trainers of IYF's Passport to Success® (PTS) curriculum. Through our global partnership with Cummins, vocational schools such as these, which participate in Cummins' Technology Education in Communities (TEC) program, will couple PTS life skills training with technical and vocational education. This winning combination ensures that when students enter workspaces such as the one we toured at CCEC, they are well equipped to uphold the culture of safety, order, discipline, and teamwork that I witnessed there.
Karen Phillips is Director, Content & Training.
Tags
factory
technical skills
technical training
cummins
tec
workplace safety