Luke Rodgers' Journey from Foster Care Statistic to Champion of Systems Change
Read All Posts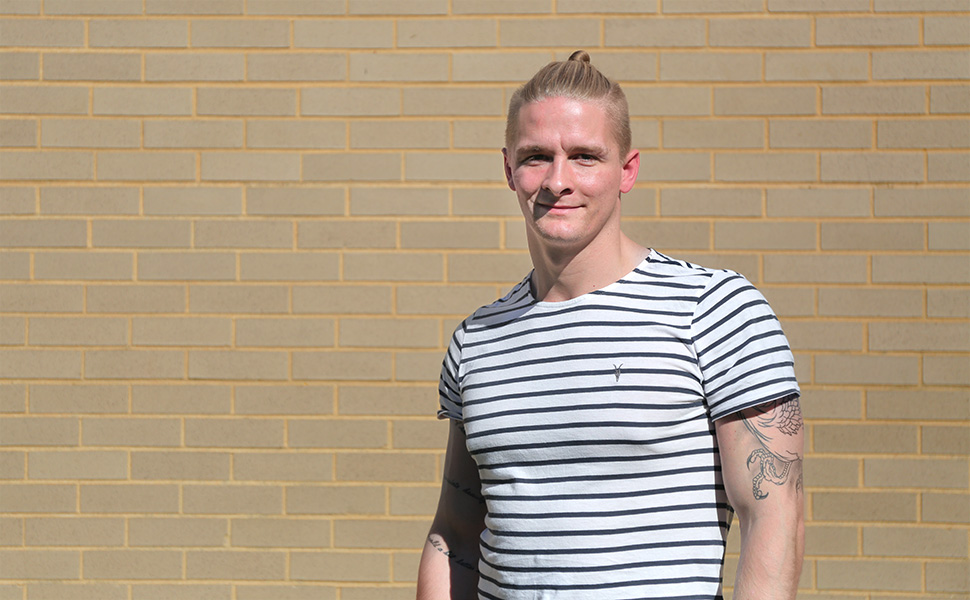 Fifty percent of the United Kingdom's homeless population are people who have left the foster care system. At age 15, Luke Rodgers was part of that statistic. He spent nights sleeping on trains and attended school during the day. An 'un-fosterable' care leaver, Luke struggled to make meaning out of a tumultuous childhood and teen years spent in a revolving door of foster situations.
At age 17, Luke met a foster family who was willing to give him the attention and respect he deserved as he navigated the transition to living independently. Seeing his potential, Luke's foster mom invited him to speak publicly about his experience in the system. He agreed and was overwhelmed by how his story touched others. It was the start of an incredible journey of reframing his experiences in a positive way.
Today, at age 24, Luke is a 2015 Laureate Global Fellow, and recently named Entrepreneur of Excellence by the National Diversity Awards. As Luke found his niche in public speaking, he gained confidence: "I realized that spending my childhood between 11 primary schools and 13 foster placements gave me the ability to speak to anyone at any time."
Luke discovered that, through this talent, he had the ability to alter the course for other children in care. "I understood a lot from a young age about a broken system," says Luke. "I pledged to myself that I would dedicate my career to finding ways to give young people better and more positive outcomes."  However, he quickly realized that in order to pursue this dream, he'd need to forge a path that didn't exist yet.
"The more I spoke to social workers, the less I wanted to be one," he explains. "I found that the system works in a way that is actually counter-productive to children in care. We protect professionals, and we don't listen to young people."
So Luke set out not just to change lives, or to change mindsets, but to change the entire foster care system in a bottom-up approach, putting youth voices at the center of all decision making and protocols. So far, his efforts have resulted in increased awareness of children's rights among foster agencies in the UK, and his peer-led leadership trainings have reached over 1,000 youth in care.
In the video below, recorded during Generation Now, an event at the Center for Strategic and International Studies held in partnership with IYF and Laureate International Universities, Luke shares his leadership journey and vision of foster system change in the UK and beyond.
His voice draws low as he recounts the final phrase in the referral sheet that accompanied him to each potential foster family. "Luke is an underachiever."
What the referral sheet didn't show was Luke's potential. Watch below to learn why Luke believes in a future where all children are seen not for their circumstances, but for their ability to rise above them. Says Luke in closing, "If you put young people at the heart of everything you do, you'll give them the strength to put their heart into everything they do."
To learn more about Luke's work, visit www.fosterfocus.co.uk.
Photo by Leonardo Párraga, 2015 Laureate Global Fellow
Tags
2015 yan laureate global fellows
yan laureate global fellows
foster care
systems change
2015 yan laureate global fellows videos