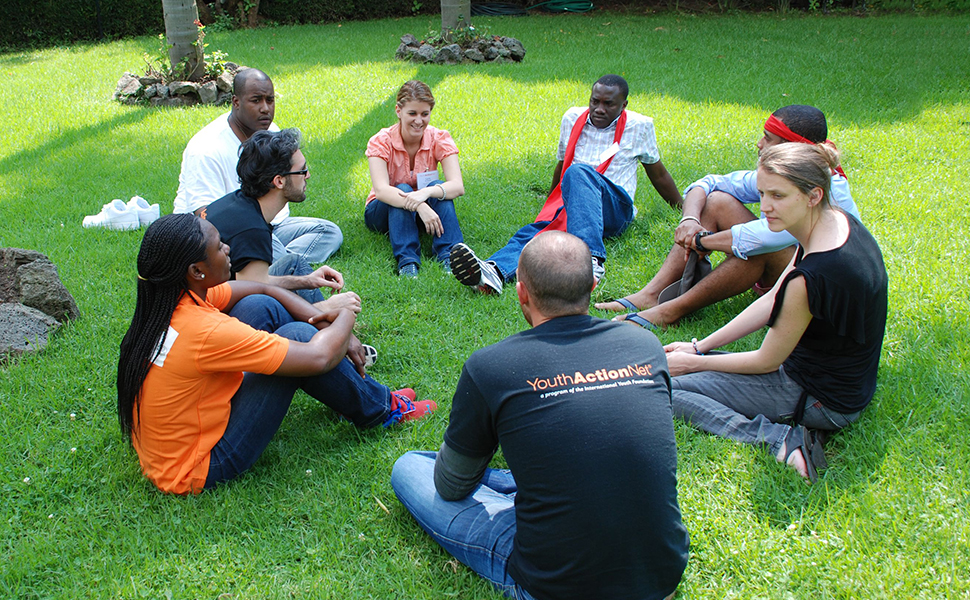 Simply put, we can achieve more together. For social change-makers, connecting with peers provides camaraderie as well as opportunities to learn and collaborate on ideas and solutions. Those principles guided IYF to create the YouthActionNet Alumni Council, a group of 11 inspiring young people driving social change.
These 11 council leaders are all part of our YouthActionNet® global network, which boasts more than 2,000 young innovators. Reflective of the larger group, the Alumni Council members hail from all over the world and represent different social change models and cohorts of the fellowship.
The council, created with support from the Coach Foundation, has as its first goal to build community and connection among YouthActionNet fellows. They are also committed to sharing knowledge and skills with other, aspiring young social change-makers. 
"With so many exceptional young leaders spanning every continent and thematic focus, our community represents an incredible body of knowledge and expertise," says IYF President and CEO Susan Reichle. "Through the YouthActionNet® Alumni Council, we hope to sustain and grow our community, cultivating a stronger network of alumni committed to social impact."
Meet all 11 members of the YouthActionNet Alumni Council. 
Tags
youth-led social change
young leaders
youth leadership