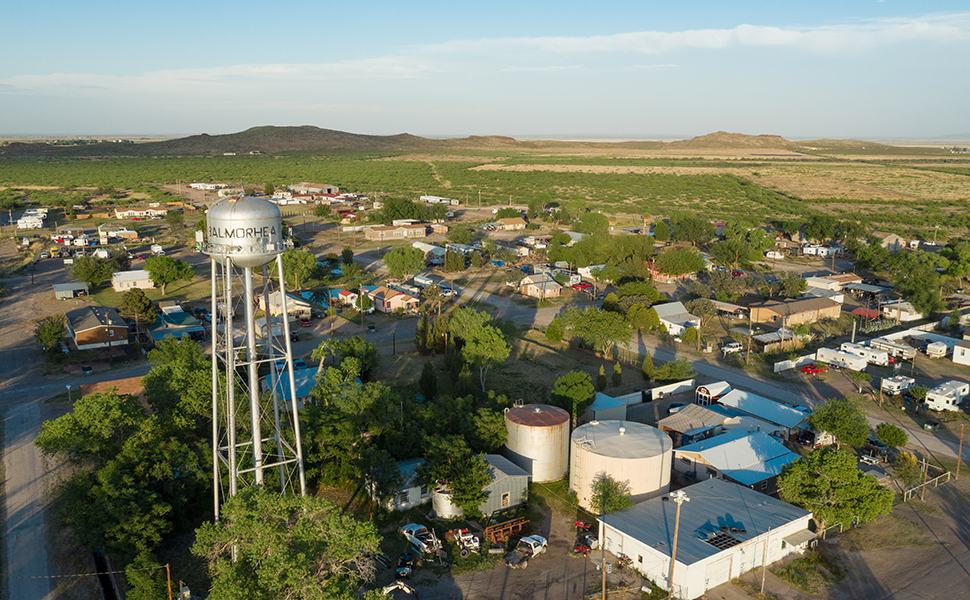 Growing up in rural America isn't easy, and the needs of rural communities and the young people who call them home often go overlooked. At a recent learning event convened by IYF as part of our LEAPS initiative, diverse stakeholders from Northwest Louisiana, South and West Texas, and beyond assembled to discuss the unique challenges, rich opportunities, and promising approaches for helping young people in the region thrive.
Below are four themes that emerged from these dynamic discussions, all of which will be explored in a forthcoming IYF series called Messages from Rural America.
Young people are ready, willing, and able to make change happen
Young people expressed their concerns and aspirations throughout the event, which was hosted in San Antonio, Texas. "Youth have a vibrant drive for change and political action," said Bhavani Tivakaran, a high school junior from Shreveport, LA. "This idealism is something we really need to capitalize on." Bhavani heads a 30-member Teen Advisory Committee created, with support from LEAPS, to inform the work of Step Forward, a collective impact initiative. She and her peers have bold plans to work with school board members and other community leaders in northern Louisiana to kick-start much-needed change when it comes to helping students plan and prepare for their futures, tackle urgent mental health needs, and assume roles as active citizens. "We need to change the system," Bhavani said, "instead of working within a flawed system."
For young people, mental health and wellbeing are top of mind
"Anxiety, depression, and stress are definitely things kids in our area are feeling," said Jillian Maxwell, 16, of Benton, Louisiana. Over the last 18 months, LEAPS, with support from BHP, has surveyed rural teenagers' needs in Texas and northern Louisiana, and engaged more than 70 companies, schools, government agencies, and nonprofits in building an ecosystem of support for young people. Lack of adequate mental health services was echoed by presenters and participants. "On a national level, we're behind the curve; it's sad to see so many young people left out," said Cuero High School Teacher Shannon Wagner. She sees soft skills instruction as both preparing students for the workplace and equipping them with tools to develop greater self-esteem, self-expression, and agency.
Complex challenges require innovative and holistic approaches that strengthen the community
"We began by listening and asking how we could best work in partnership with local communities," said IYF President and CEO Susan Reichle in welcoming participants. LEAPS' research pointed to the need for a holistic approach and new partnerships, Reichle explained, focused on strengthening education aligned to workforce needs, teen civic leadership, career and workplace exposure, dropout prevention, and mental health and wellness services for young people. That approach is reinforced by recent research into factors that can increase young people's chances for success in rural communities. Rebecca Kelley, Director of Development at the National 4-H Council in Cincinnati, summarized findings from a report on Social Mobility in Rural America. Among the factors that can help rural youth climb the income ladder are informal support networks, an early focus on careers, opportunities to build life skills, commitment to the community, and a sense of possibility.
Investing in rural America holds promise for deep impact and big returns
According to Tony Pipa, a Senior Fellow at the Brookings Institution who moderated a session on the role of corporations and foundations in addressing rural youth needs, less than five percent of philanthropic funding is directed at rural communities. "There's been a trend of scale and impact and the idea that return on investment means big numbers," he explained, while acknowledging that "when you look at impact in relative numbers, you can sometimes have significant or even greater impact relatively speaking in less densely populated places." Indeed, engaging companies as part of the solution and better aligning education to labor force needs are core tenets of LEAPS' approach. "The relational aspect with employers is big," said Paul Fleener, Principal of Cuero High School in Cuero, Texas. "We need to break down barriers to communication between schools and the community."
Want to learn more about LEAPS and our partners' work in Texas and Louisiana? Watch the rest of the conversations from the learning event in the recordings below:
Rural Trends: Issues and Opportunities in Rural America
Lightning Talk: Conditions that Move the Needle
Education Aligned to Workforce Needs
LEAPS Learning Event - Closing Remarks
To learn more about these critical issues, contact Katie Raymond, Program Director.