New IYF Board Member Umran Beba on Inclusion in the Workplace
Read All Posts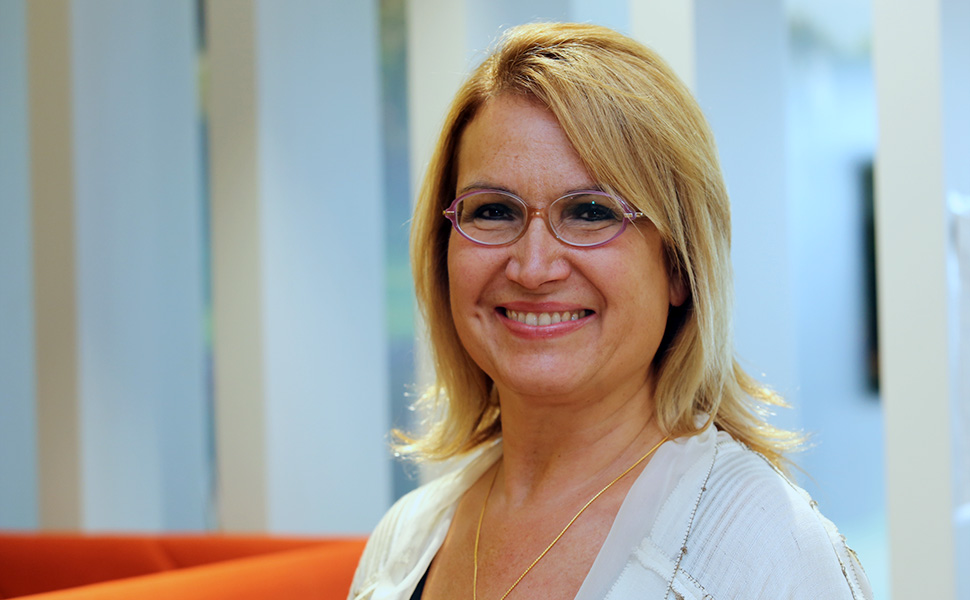 In September, IYF welcomed Umran Beba to our board of directors. Beba is one of the HR leadership team of PepsiCo, a company that has taken impressive steps to create a diverse workplace where all employees have the same opportunities to contribute, thrive, and succeed. A global company that serves consumers in more than 200 countries and territories, PepsiCo's food and beverage portfolio includes Frito-Lay, Gatorade, Pepsi-Cola, Quaker, and Tropicana. Beba has received numerous awards and accolades, including being named—twice—to Fortune magazine's global list of the 50 Most Powerful Women in Business. Throughout her career, she has championed the rights of girls and young women and contributed to PepsiCo's Performance with Purpose goal of achieving 50/50 gender parity in management by 2025. Below, Beba shares her thoughts on gender equality and the importance of lifelong learning.
What is the key to making workplace environments and cultures more inclusive?
Advancing diversity begins with the shared understanding that, to serve diverse consumers and solve multifaceted problems, we need diverse perspectives within our organizations. That appreciation for diversity, in turn, helps foster a workplace culture that attracts team members of different genders, races, and cultural and professional backgrounds. Organizations must also move beyond inclusion to engagement to create workplaces that truly capitalize on the collective intelligence and experiences of their talent. In terms of gender, I am proud to be part of a company that is enhancing the diversity and skills of our workforce by striving for gender parity in management roles and pay equity for women, supporting working caregivers, and investing in the communities where we work to close opportunity gaps by helping young women progress through school and succeed in the workplace.
As the 2017 Women in Work study notes, women are underrepresented at every level of the workforce—from entry level to CEO. How can organizations attract and retain talented women to the workforce?
The challenges for women in the workforce vary from country to country. In the U.S., for example, childcare is expensive, and you need to create and support programs that help women who want to return to work after maternity leave. In 2017, PepsiCo began offering on-site childcare at our Purchase, New York, headquarters and will offer near-site childcare for our Frito-Lay North America headquarters in Texas. In Saudi Arabia, another example, we have worked with government authorities to accommodate the cultural change of having women in the workplace and to provide women-only work spaces that comply with local laws. In 2009, we had only one female employee in the country. Over the following three years, the company hired 25 more women, in both management and front-line roles. More recently, the Saudi team has successfully recruited, trained, and retained more than 140 female associates for our food operations in Riyadh.
What role will lifelong learning play in the workplace of today and tomorrow?
It is through continuous learning that we can serve consumers in new and innovative ways to meet their needs, and to solve pressing challenges. At PepsiCo, we offer numerous opportunities for continuous learning such as PepsiCo University, which provides in-person and e-learning programs for employees. It is also critically important to learn from each other. Because the world is so interconnected today, we can no longer work in silos. Even in today's high-tech environment, skills such as collaboration and teamwork have never been more important to personal and organizational success. 
What attracted you to IYF, and what do you hope to accomplish as a board member?
I share IYF's belief that educated, employed, and engaged young people possess the power to solve the world's toughest problems. For proof, I need only look at my own two sons, who inspire me every day. My goal as a board member is to help advance IYF's mission of enabling young people to achieve their full potential and shape a future that holds great opportunities for all.
Tags
gender parity
future of work
gender gap
board of directors
women leaders
inclusion
diversity
lifelong learning